For many couples, the choice of wedding band is one of the most important decisions in their wedding planning and will have a huge impact on their lives.
This is a symbol of your love and marriage and will be worn for years to come.
The first thing you should do when choosing a wedding ring is to decide what style of wedding ring you want.
There are so many different styles available that it can be difficult to choose which one is right for you – and in some cases, you and your significant other may choose to depart from tradition altogether, and opt for a totally alternative wedding ring.
If this sounds like something you'd like to consider, then read on for our best wedding ring alternatives, and choose the perfect lifelong symbol of your love.
1. Matching Watches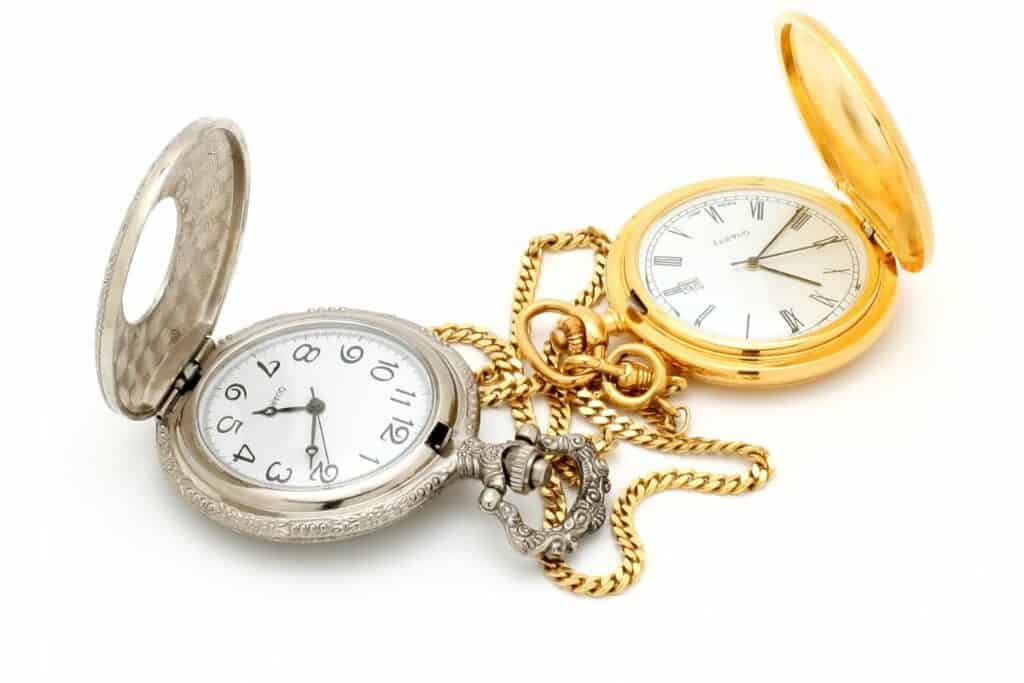 If you are not a fan of rings in general, then matching watches can be a great alternative to a traditional wedding ring.
The key here is to find a watch that you both enjoy wearing, and that suits your styles, tastes, and the nature of your relationship. 
For an added touch, why not get the date of your wedding engraved on the back of each, perhaps with a personal message from each of you?
This ties the watch to your wedding and is a great way to commit to one another that does not involve a ring.
2. Sponsor An Animal Together
Your wedding is the beginning of your new life together, and what better way to symbolize this than to protect a beautiful, vulnerable creature and expand your family? 
Why not sponsor an animal together? You could adopt a dog or cat, or even a horse! There's even more exotic animals such as a giraffe, lion, or elephant.
This is a great way to show off your unique personality and ensures that you are doing real good in the world, making a difference to those who need it most.
3. Plant A Tree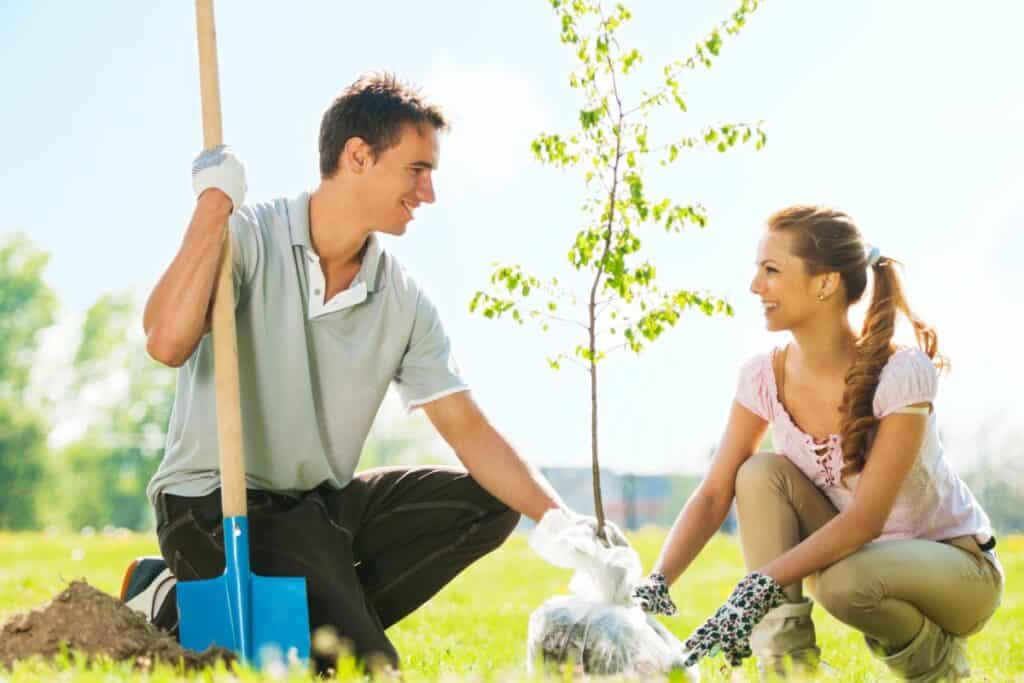 Trees are a wonderful way to leave a lasting legacy behind, and they also provide us with much-needed oxygen.
They are also a great way to express your feelings towards one another and create a connection between you and the environment around you. 
Planting a tree at your wedding ceremony is a great way to celebrate your union, and ensure that you are leaving a positive mark on the planet in a way that a simple ring cannot.
4. Make A Wedding Wine
Wine has been used as a symbol of love since ancient times, and is still widely associated with romance today. It's a great way to add a little extra fun to your big day and is a great gift idea for any couple looking for a unique wedding present.
Why not take this idea a little further and create your own unique wedding wine in lieu of traditional rings? 
Dedicate a bottle of your favorite vintage wines or, even better, work with an expert to create a totally unique blend that symbolizes your love and your marriage.
Save this as a symbol of your commitment to one another, and drink it at a key anniversary or event to remind yourself how lucky you are to have found someone special.
5. Try Wedding Ring Tattoos
A tattoo is a permanent reminder of your love, and a great way to commemorate your wedding day, and a tattoo can be a great alternative to a traditional ring.
Many couples choose to get their initials or names tattooed onto their hands, wrists, or feet, but there are endless possibilities. Why not try a design that represents your relationship, or even your favorite hobby?
Or maybe you would prefer something more abstract, such as a heart or flower? Whatever you choose, a tattoo will always be a part of you, and a great way of showing your commitment to one another.
6. Add A Love Lock To Your Favorite Bridge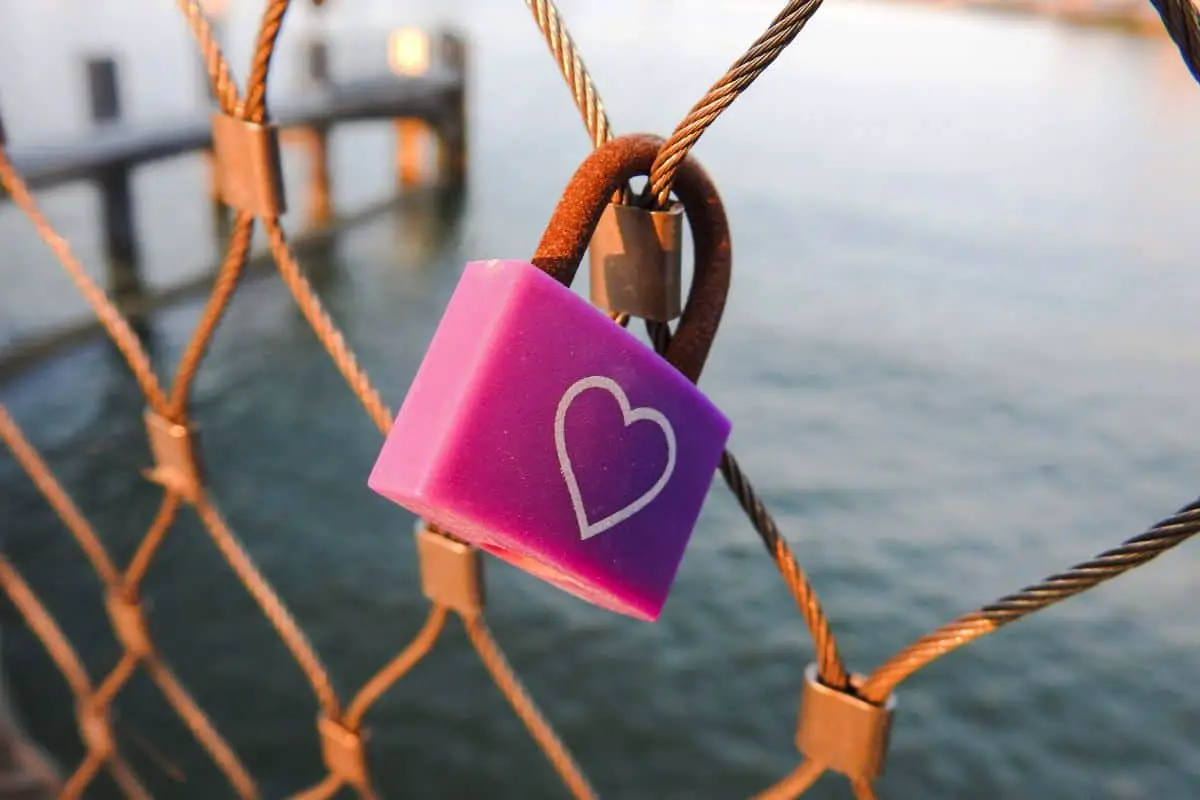 Love locks are symbols of eternal love, and are often attached to bridges across the world to signify that two people share true love.
Why not use this tradition as a way to express your love for one another, and create your own unique love lock?
Simply add your initials to a padlock, and attach it to a bridge near where you live, or buy a pre-made love lock online, and attach it to your favorite bridge. 
Either way, this is a great way to make a statement about your love for each other, and a great memory and place to visit when you visit the location later.
7. Name A Star
If you're having trouble choosing a unique wedding ring alternative, why not name a star after your beloved?
This is a great way of creating a lasting memento of your wedding, and ensuring that you never forget your special bond, as well as acting as a wonderful symbol of the everlasting love that the two of you share.
You could even go as far as naming a constellation after them!
8. Create A Custom Portrait
Creating a custom portrait is a fantastic way to show off your artistic side, and create a piece of art that will last forever, commemorating your wedding day and your love for one another.
If you are particularly artistic, you can use your skills to create your own piece of artwork, or else contact a local artist and ask them to work their magic in a piece that will demonstrate the lifelong commitment you have made to one another.
9. Make A Promise Jar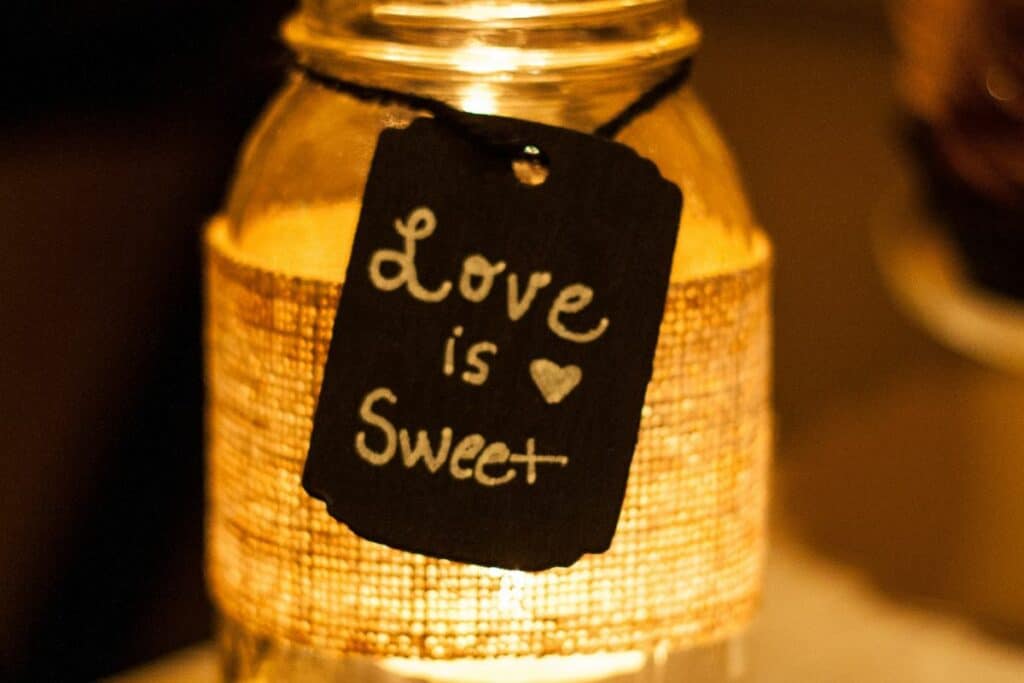 Promise jars are a great way to keep promises, and create a beautiful keepsake from your wedding day.
Simply fill a jar with small gifts, tokens, or other items that represent your promise to one another, then seal it up and display it somewhere you'll see it every day.
This is a great way to ensure that you remember all of the things you promised
10. Write Your Own Love Story
The best way to remember your wedding day is by writing down all of the memories you created on the happiest day of your life. Why not write down your story together, and then transform it into a book to keep in your home? 
Alternatively, if you'd like to give a gift to your loved one, why not create a personalized journal filled with photos and stories from your wedding day, to be bound beautifully and kept forever?
It's a great way to capture all of the moments you shared together, and create a treasured keepsake that they will treasure forever.
11. Name A Flower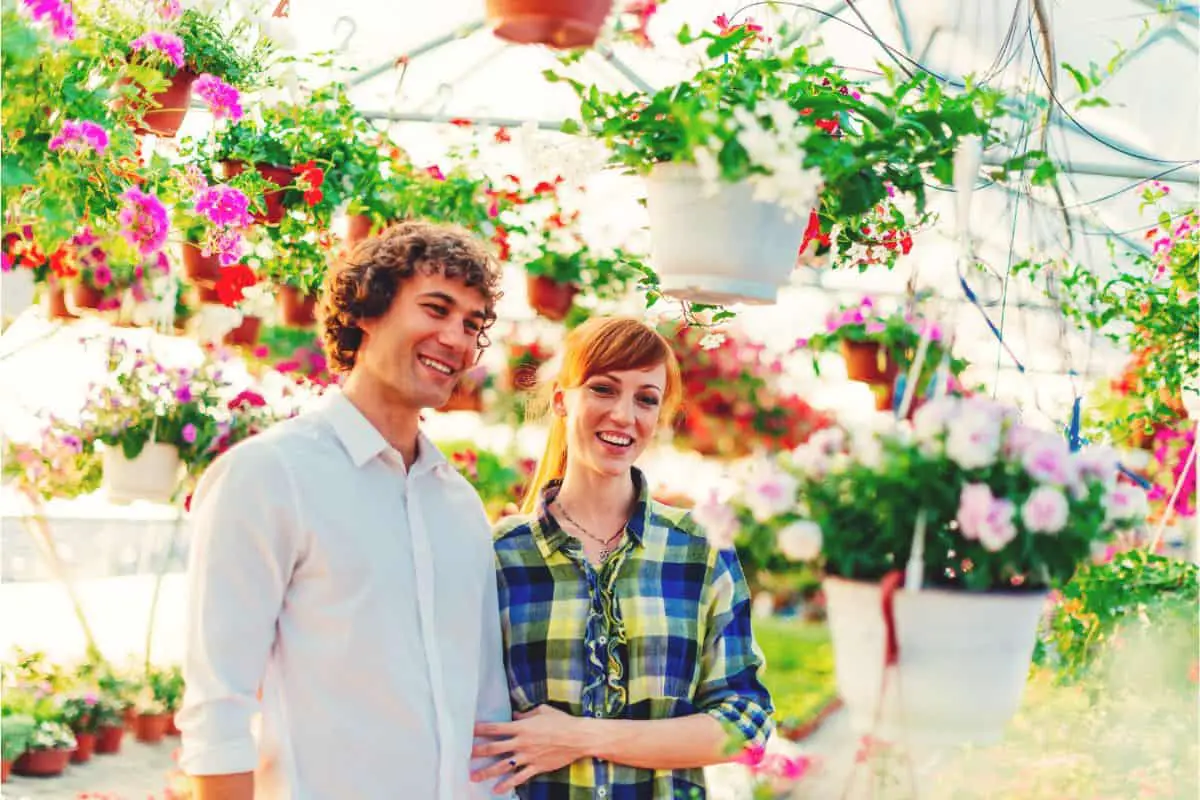 This can be a little pricey, but naming and creating your own new flower can be an incredible alternative to a traditional wedding ring, particularly if you and your new spouse have green thumbs.
Flowers are a simple yet effective way to celebrate your wedding day and create a lasting memento that will remind you both of your love for one another forever. 
Contact breeders and growers of your favorite flower, and see if they can come up with a unique new combination that offers the perfect representation of your love, and creates a truly memorable keepsake.
12. Opt For Wedding Bracelets
Wedding bracelets are becoming increasingly popular as an alternative to bands, and there are many different styles available to choose from. Some couples opt for a classic style, while others prefer something more modern and edgy.
Whichever style you decide upon, you can't go wrong with a wedding bracelet. They are inexpensive, easy to wear, and a great way to commemorate your big day.
A bracelet can be easier to wear than a ring and is a chance to create something a little different.
13. Create A Custom Fragrance 
Creating your own fragrance is a fun way to express yourself, and create a scent that represents your relationship perfectly.
You could make your own perfume, or find a local perfumer who can help you design a custom blend that captures the essence of your love. 
The possibilities are endless when it comes to designing your fragrance, so why not take advantage of this opportunity to create something special, and then give it a name that is the perfect embodiment of your love?
14. Create Your Own Photo Memento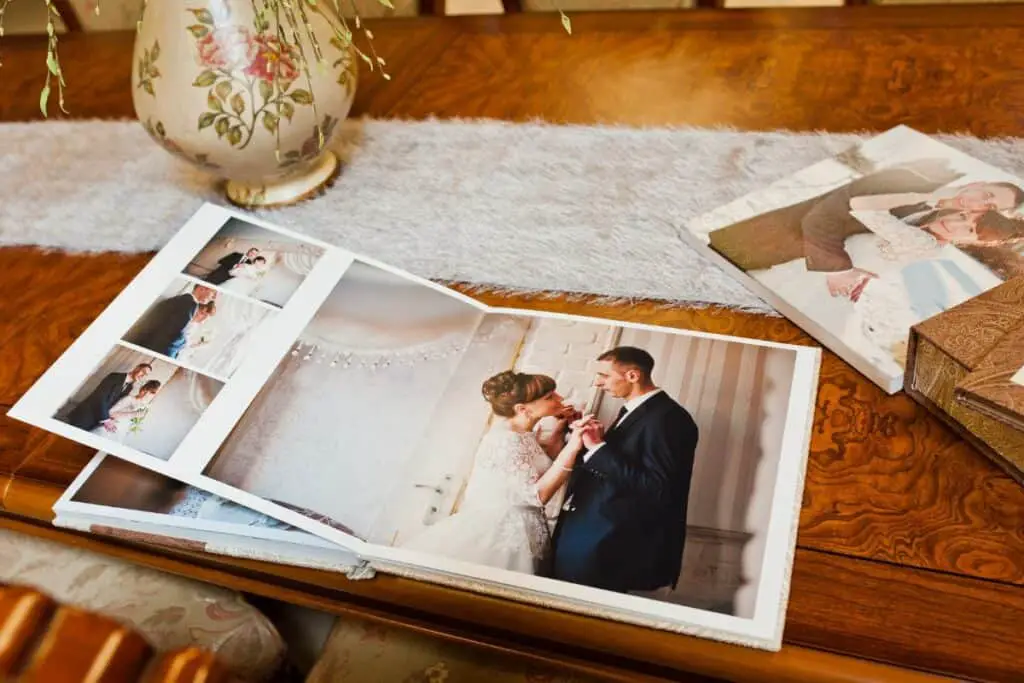 If you're looking for a creative way to commemorate your wedding day as an alternative to exchanging rings, why not create your photo album?
There are plenty of online services that allow you to upload your images, add captions and descriptions, and even include audio files.
Then you can share your creation with friends and family, and create a unique keepsake that you can enjoy for years to come.
You can even get creative and transform a simple photo album into a piece of art. If you've got some artistic skills, why not turn your favorite pictures into a canvas print or even a framed collage?
This is a wonderful way to preserve your wedding day memories and create a beautiful keepsake that you'll cherish forever.
15. Design Your Own Jewelry Box
Jewelry boxes are a great way to store jewelry, and create a decorative item that you can display proudly at home – and this can act as an incredible, unique option to commemorate your wedding in place of rings.
Most jewelry boxes are made out of wood, metal, or plastic, but you can also create your box using cardboard, fabric, or other materials. 
Choose a theme that reflects your personality, and then use your imagination to decorate the inside of your box however you want.
You can even put a picture of your wedding day inside, or use decoupage techniques to cover the box with images of your special day and fondest memories.
16. Exchange Meaningful Crystals
Crystals have been used by cultures around the world for thousands of years, and they continue to hold their magical properties today.
Many people believe crystals can bring them good luck, happiness, healing, protection, and prosperity.
While these beliefs may seem far-fetched, there's no denying that crystals do possess certain qualities that cannot be denied – and you can harness these to share and celebrate the love that you share on your wedding day, and beyond.
Pick a crystal or gemstone that has meaning for you both, and then exchange these during your ceremony.
It will be a meaningful gesture that will last long after your wedding day is over, and will imbue your ceremony and marriage with a sense of magic and wonder.
17. Enjoy A Luxury Honeymoon Or Vacation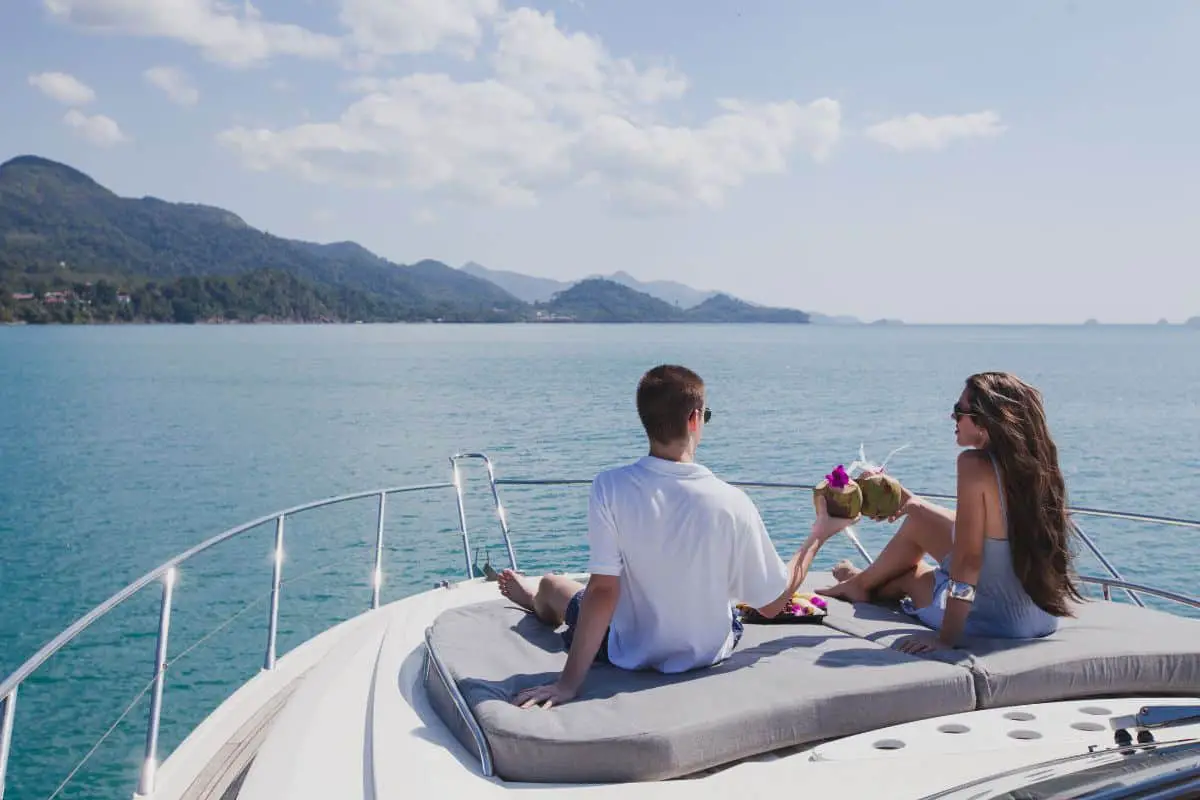 There's nothing better than spending time together after tying the knot, so why not opt to spend the money you would spend on rings on a luxury honeymoon or extended vacation?
Whether you choose to go on a romantic getaway or head off on a trip to one of the many exotic locations around the globe, you can spend quality time together and make amazing memories that you can look back on throughout the rest of your life.
To make this special, why not opt for a vacation spot or trip that has particular meaning for the two of you?
For example, if you are both fans of the great outdoors and wild animals, head on a once-in-a-lifetime safari to see animals in their natural habitat, or take a scuba diving trip to explore the world beneath the ocean.
Perhaps your relationship started with a chance meeting on a train? Then why not head off to the Orient Express or a luxury train ride across Australia in honor of your relationship?
Whatever it is that makes you feel most connected to each other, find a way to incorporate it into your dream holiday.
Books are a wonderful invention; they are life-changing, full of stories, ideas, and inspiration, and they possess the incredible power to help us learn new things about ourselves and others.
They can inspire us, teach us, and remind us of our past experiences, and they can be an amazing way to connect with your new husband or wife, essentially sharing a part of yourself with the other person.
Books are a truly timeless gift, and they'll always be treasured possessions.
Simply choose your favorite book, one that holds a special memory or meaning for you, and give it to your partner as a token of your love, asking them to do the same in return.
This could be a story from your childhood, a novel that you've read together, or a memoir that you found inspiring. The choice is yours, and whatever you decide will mean something different to each of you.
19. Give Each Other Something You Love
If you're looking for a unique engagement ring alternative, why not consider giving each other a unique item or gift that you know you both love?
This is a perfect option if you enjoy the chance to be creative and embrace a challenge, and allows you to come up with something really personal and special in place of a ring.
For example, if you both like cooking, why not create a cookbook filled with recipes that you have created together?
Or perhaps you both love traveling, so why not create a travel journal where you document all of your adventures together?
There are endless possibilities, but whatever you choose, it will be a thoughtful and memorable gift that will bring joy to your lives for years to come, and the gifts you choose for each other will become truly treasured possessions.
Final Thoughts
Rings are beautiful symbols of commitment and love, but there are plenty of ways to express these feelings without having to spend thousands of dollars on a piece of jewelry.
By choosing to invest in your relationship in alternative ways, you can show how much you care by creating memories that will last forever – and all without having to invest in a wedding ring.

Latest posts by Jodie Messines
(see all)