Isn't it frustrating when a piece of jewelry doesn't fit you? As one of the most expensive and important pieces of jewelry that you will ever possess, it is especially annoying when wedding rings don't fit your finger.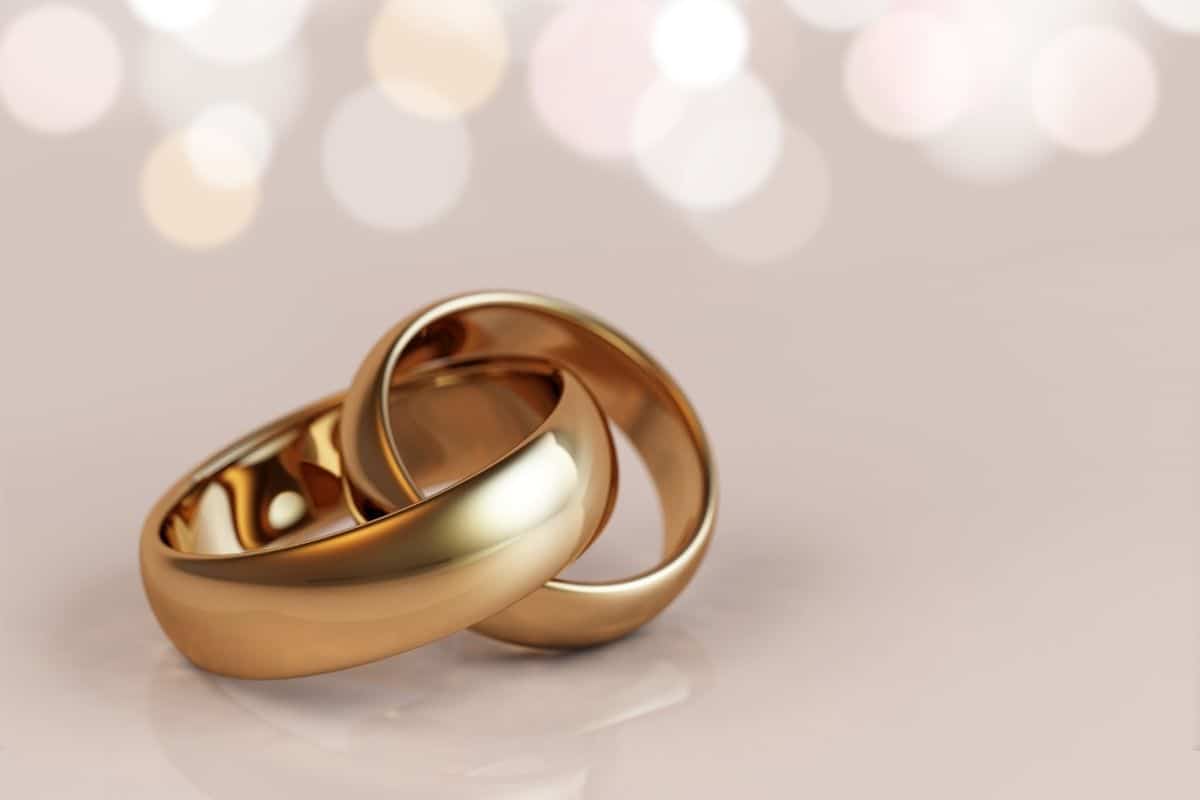 When this happens, you can get your wedding ring resized. This is a fairly simple process that a jeweler can perform.
However, you might not like the idea of being left without your wedding ring for a long time.
If you are in this position, this guide will tell you everything you need to know about the process, including how long it takes.
How Long Does It Take To Resize A Wedding Ring?
On average, resizing will take the jeweler a couple of days to complete. Because wedding rings tend to be very intricate, we advise giving them approximately 7 days to finish the resizing.
The longer the jeweler has to work on it, the better. While the resizing can take less than half an hour, jewelers normally give themselves plenty of time to perform this task because it can be more complex.
The duration of the resizing will depend on the intricacy of the ring. More complex rings will require more time to work on than simple rings.
Also, the length of time required can vary depending on how busy the jeweler is.
If you are in a rush to get the wedding resized, you should tell the jeweler this. They may be able to prioritize your order.
How Much Will It Cost?
We cannot say how much the process will cost exactly, as different jewelers will charge different prices.
Most jewelers will charge between $20 and $70 to resize a wedding ring.
On the other hand, wedding rings are often more expensive to have resized because of the aforementioned complexity.
Because resizing can be quite expensive, you might want to shop around and consider getting a few quotes before committing to a jeweler.
While it is often advised that you go to the place where you purchased the ring to have it resized, this may not be the most cost-effective solution.
What Rings Cannot Be Resized?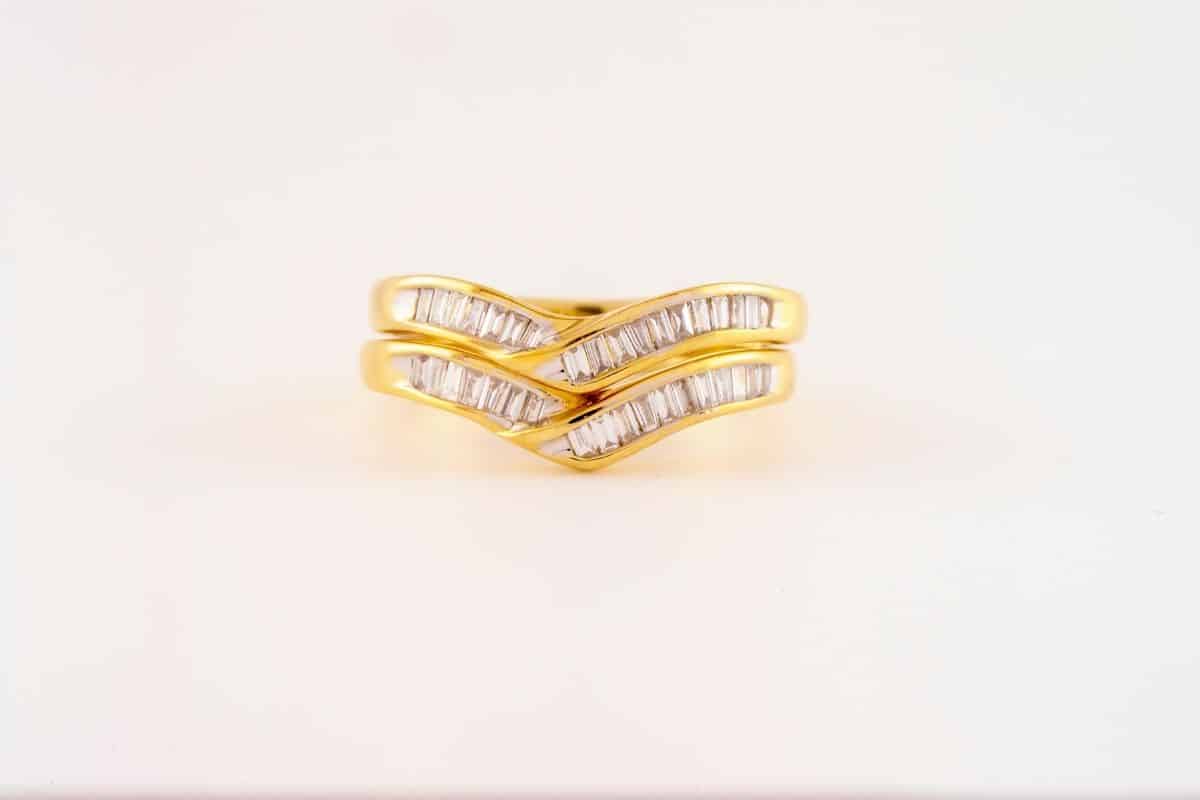 While the majority of rings can be resized with relative ease, there are a few varieties that a jeweler will either struggle with or flat-out refuse to work with. This can include:
Eternity bands: used to commemorate big events, eternity rings are notoriously hard to resize. This is because they usually feature precious stones throughout the design. For these bands to be resized, these stones will have to be removed. This can alter the entire design, thus proving problematic for jewelers.
Rings made from tough materials: if your wedding ring is constructed from titanium, tungsten, or stainless steel, you will likely be unable to find a jeweler who can rework these materials. Stainless steel and titanium are incredibly durable and so not all jewelers are able to resize these materials. Meanwhile, tungsten is considered impossible to resize. These materials are commonly used for men's wedding rings, so you should bear in mind that they might be impossible to resize.
Rose gold rings: rose gold wedding rings are extremely pretty. However, this material should not be resized. Most jewelers will refuse to resize a rose gold wedding ring. This is because the material is prone to cracking, thus damaging the ring beyond repair. Moreover, the color of the ring can be altered during the resizing process.
How Are Rings Resized?
The method used by the jeweler will be reliant upon whether the size of the ring must be increased or decreased.
To make a wedding ring smaller, the jeweler must remove a part of the band. Then, they will need to rejoin the ring so that it is a proper circle.
To do this, the metal of the ring must be heated to an ideal temperature. Otherwise, the ring could start to melt or change form if it becomes too hot.
In terms of making the ring bigger, this is achieved through a few different techniques.
One such technique involves removing a layer of metal from the inside of the band so that it is thinner, thus allowing a larger finger to fit through it.
However, this only works if a minor alteration is needed.
Alternatively, the band can be stretched to make it bigger. Moreover, another piece of metal can be added to the band if it needs to be increased by several sizes.
Frequently Asked Questions
Is It More Expensive To Make A Wedding Ring Bigger Or Smaller?
Normally, it costs more to have the size of the ring increased than it does to have it decreased.
This is because additional materials may be required to make the ring bigger, which adds to the expense of the jeweler's work. In contrast, having a ring reduced will require fewer materials.
How Tight Should A Wedding Ring Be?
You should not feel any pain or discomfort when wearing your wedding rings, as these are signs that it is too tight.
Instead, you should be able to push the ring over the knuckle without feeling any irritation.
Final Thoughts
Ring resizing means that couples can get their wedding (see also: 15 Astonishing Viking Wedding Rings For The Courageous Couple)reigns altered if they are too big or small.
While this is beneficial, you can avoid having to get your wedding rings resized by ensuring that a ring fits. You might want to try a few different rings to find the most comfortable one.
Fortunately, ring resizings can be a fairly speedy process.

Latest posts by Jodie Messines
(see all)