A lesbian wedding is a beautiful affair. But what gift do you get for a wedding?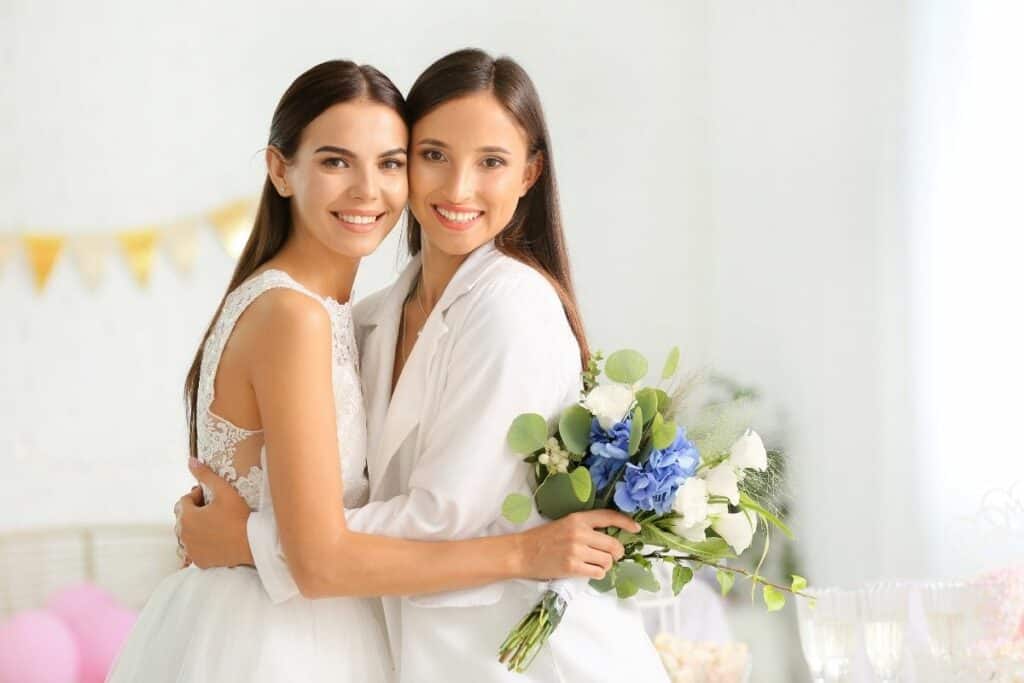 Giving money is a cold but you don't want to turn up with a tacky gift.
You need to get something fun, yet elegant, that shows that you know the couple. Fear not, we have some perfect ideas for you to choose from!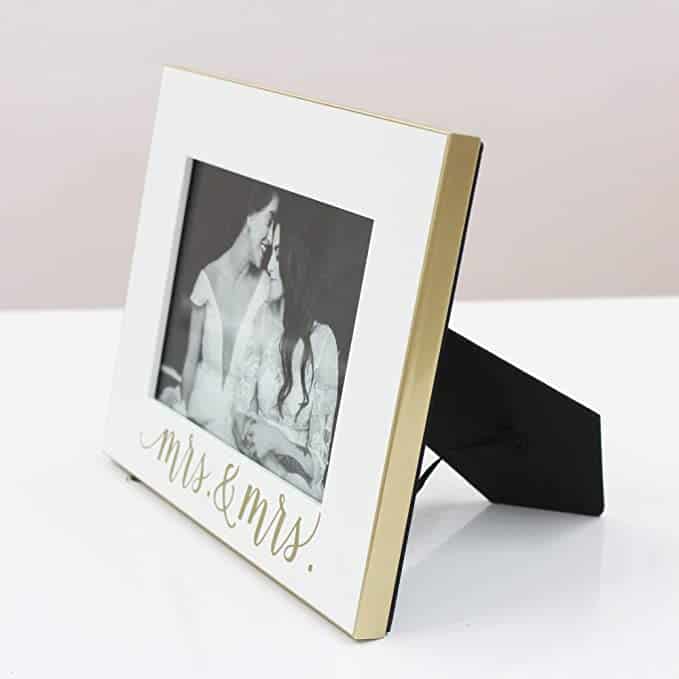 A wedding frame is the safest option to go with. This Mrs and Mrs frame will be able to frame precious memories from their big day and be a beautiful reminder of what a great gift-giver you are. 
This frame is available in 4 different styles and has gold metallic lettering across the border.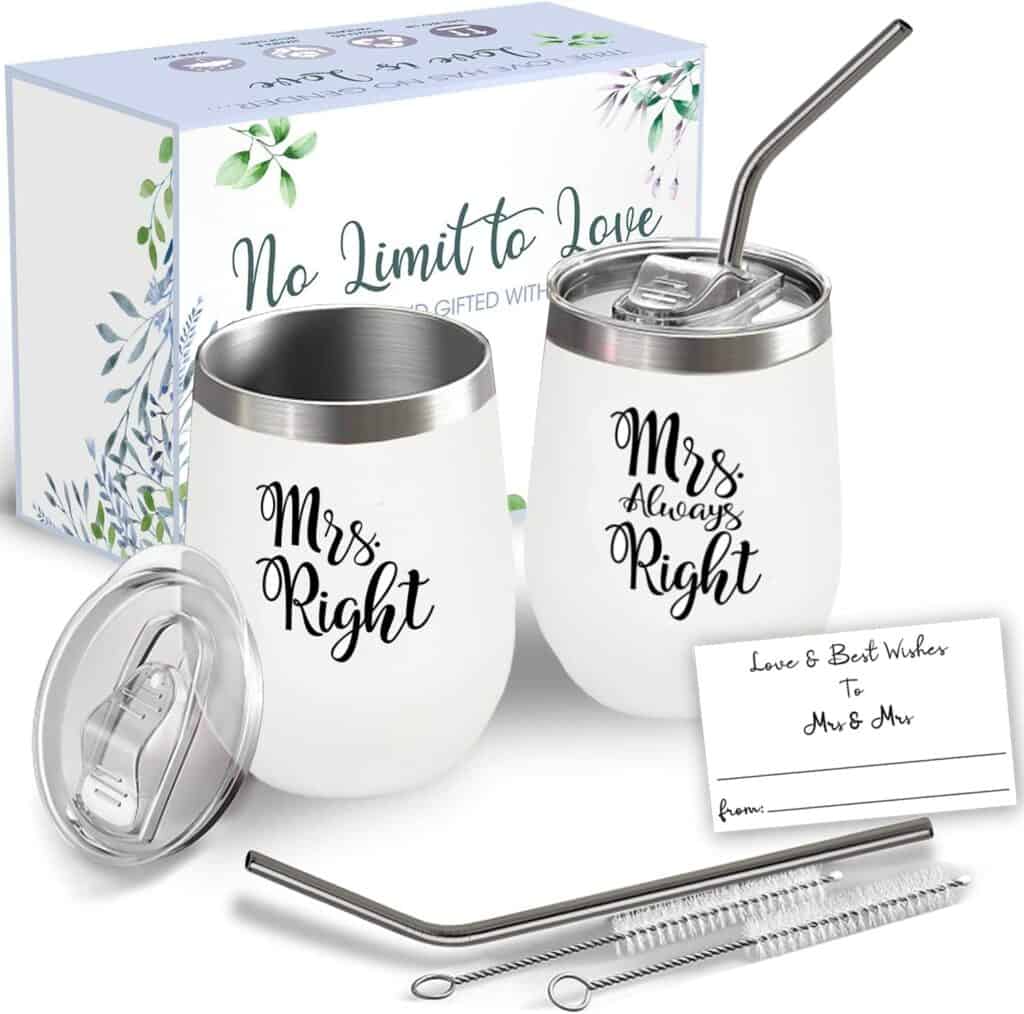 Everybody loves a good tumbler set. And this is a very good tumbler set.
For Mrs. Right and Mrs always right, Get them a tumbler set that makes them not care who's right.
Made from stainless steel, big enough for 12 oz of whatever are they poison is,  nothing says have a happy marriage more than matching cutlery.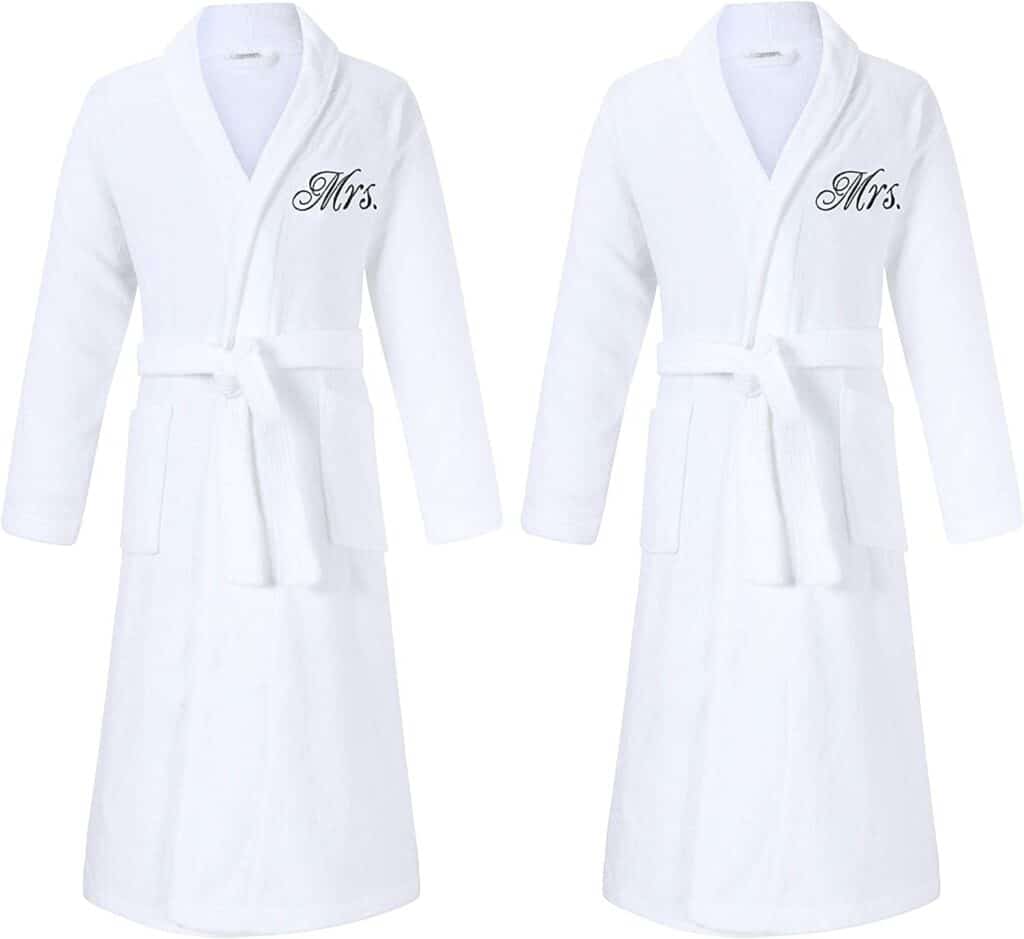 Your spouse won't always be able to keep you warm, that's where these fluffy robes come in.
This twin set of terry cotton bath spa monogrammed with Mrs and Mrs will keep the Brides warm and dry.  
And at 650 GSM these robes feel like they are wearing a cloud.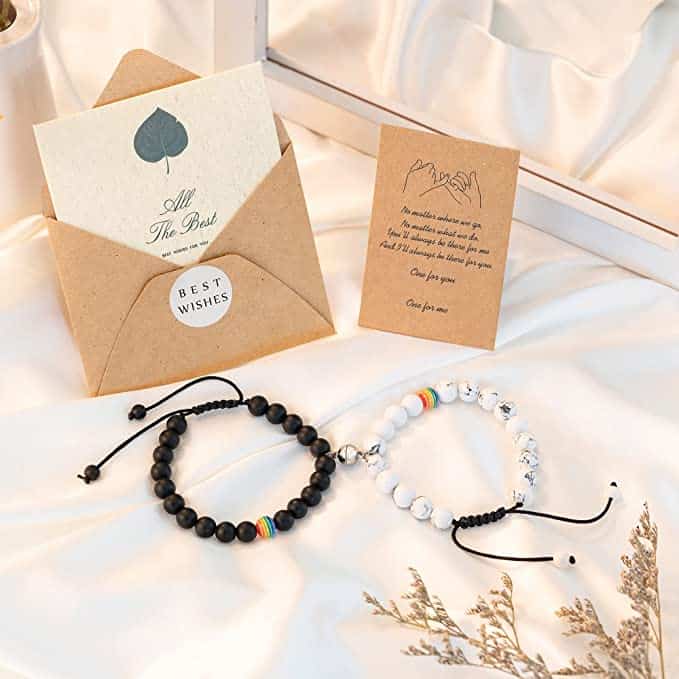 Nothing says love more than matching bracelets. And nothing says 'I am a great gift giver' more than giving matching bracelets. 
Not just any matching bracelets, magnetic matching bracelets.
Made from stainless steel and with lots of different colours to choose from, each bracelet has a rainbow bead to remind everyone love is love.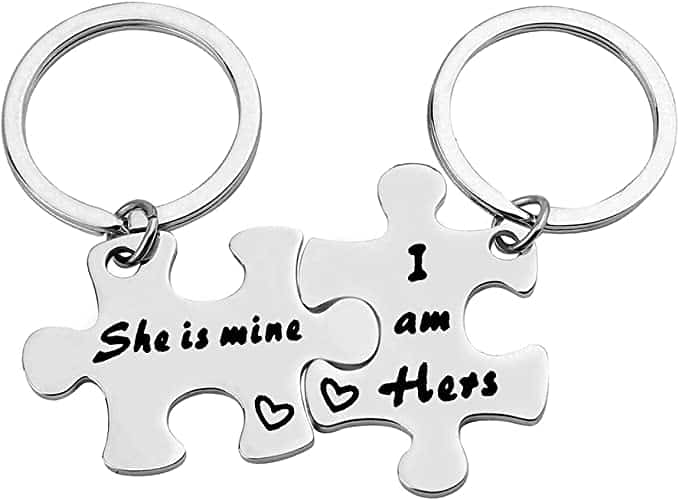 Finding your other half is like finding the missing piece of a puzzle. So why not gift the Brides a physical reminder? 
These two key chains are shaped like puzzle pieces and designed to snap perfectly together when the owners are close.
One says 'She is mine' and the other says 'I am her's', so there's no confusion that these two are together.
Who needs a marriage license when you can just have these keychains for confirmation.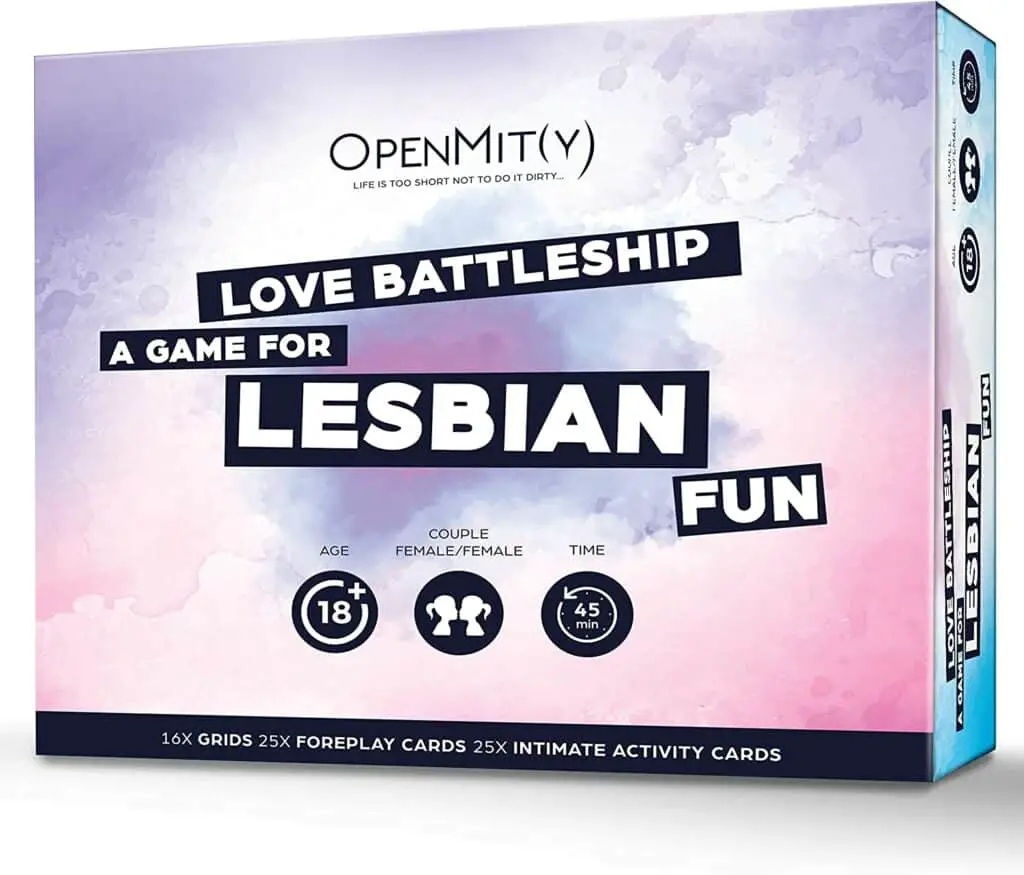 Love is love, but it's also a battlefield. What better gift to express this than Love Battleship- specifically for lesbians. 
How can it be specifically for lesbians, you ask? Well, that's for the makers of the game to know and the lucky brides to find out.
Let's just say this game is sure to spice up the honeymoon.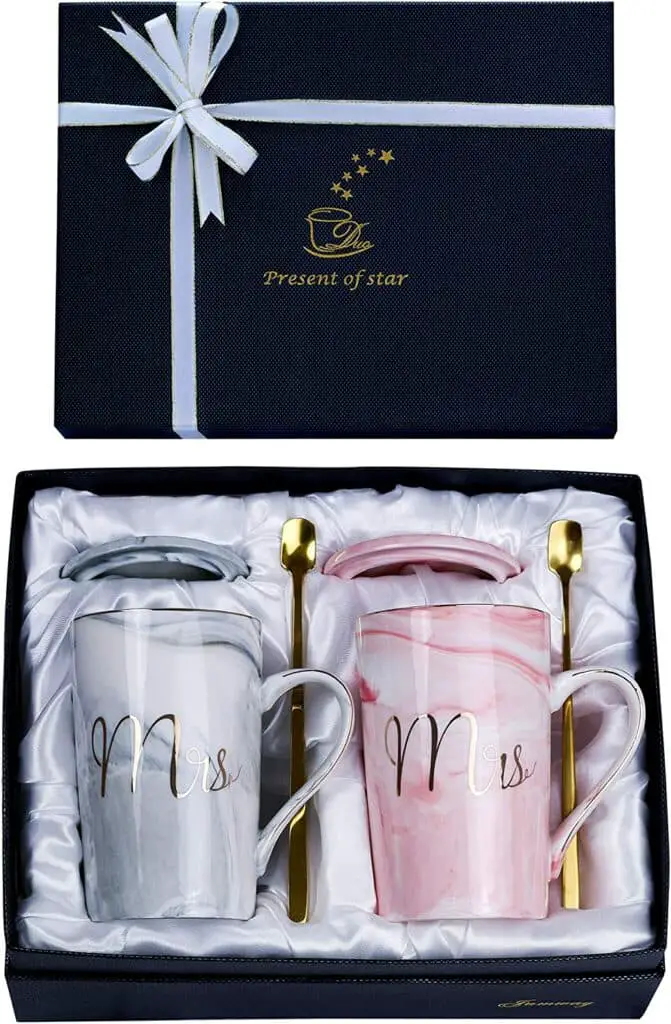 Alcohol holders aren't the only acceptable kind of liquid holders for a wedding present.
Sometimes you just want something to hold your morning coffee and be reminded of the love of your life.
This Mrs & Mrs. Coffee Mug set can do both!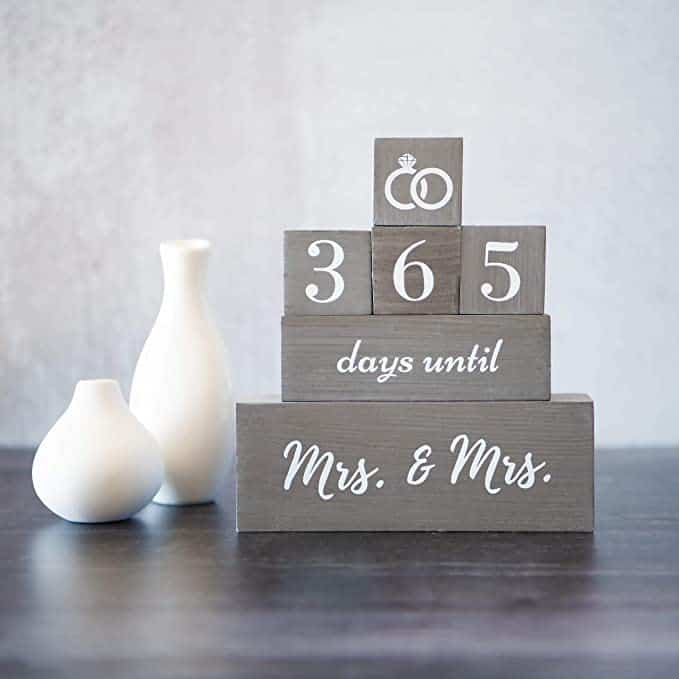 These multifunctional countdown blocks are a great idea for a wedding gift, either pre-wedding or post-wedding.
The bricks have multiple sides that can countdown the days to the wedding, and even countdown the days since.
They'll be a big lifesaver when it comes to remembering their anniversary.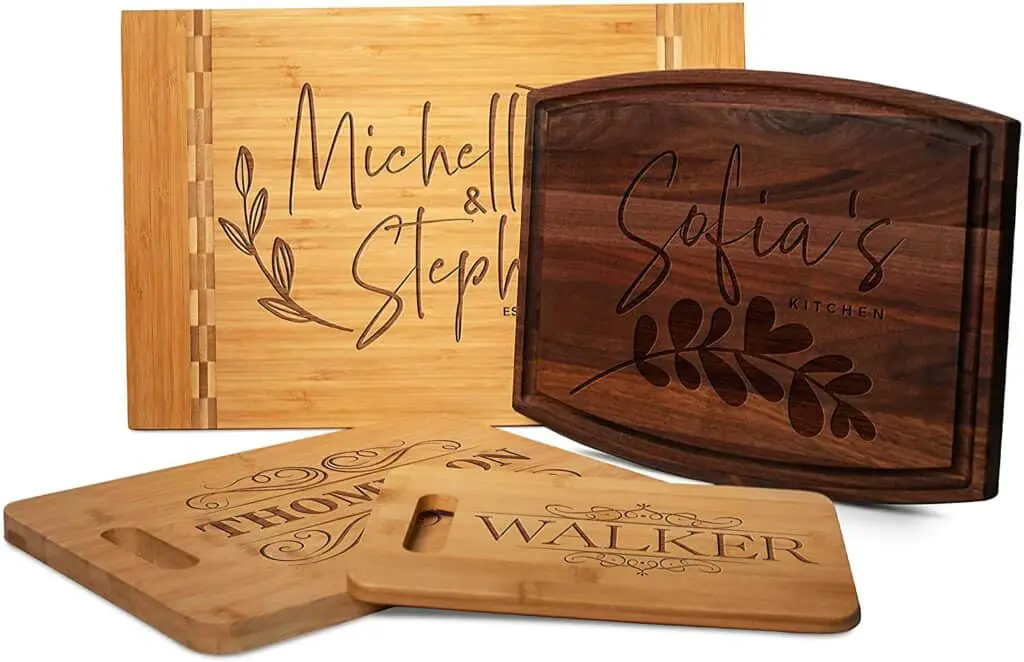 Cooking is the most intimate thing you can do with your partner (yes it is, get your mind out of the gutter), so a chopping board is a thoughtful gift.
Especially when you can personalize the board however you like.
Get the bride's names each and then when they're arguing they can direct their anger toward the cutting boards. Boom, free marriage counseling. 
Champagne is great for a special occasion. So why not gift them special champagne flutes to match.
Engrave them however you like.
They'll be brought out at happy moments in their marriage and they'll be toasting you as well as their joy.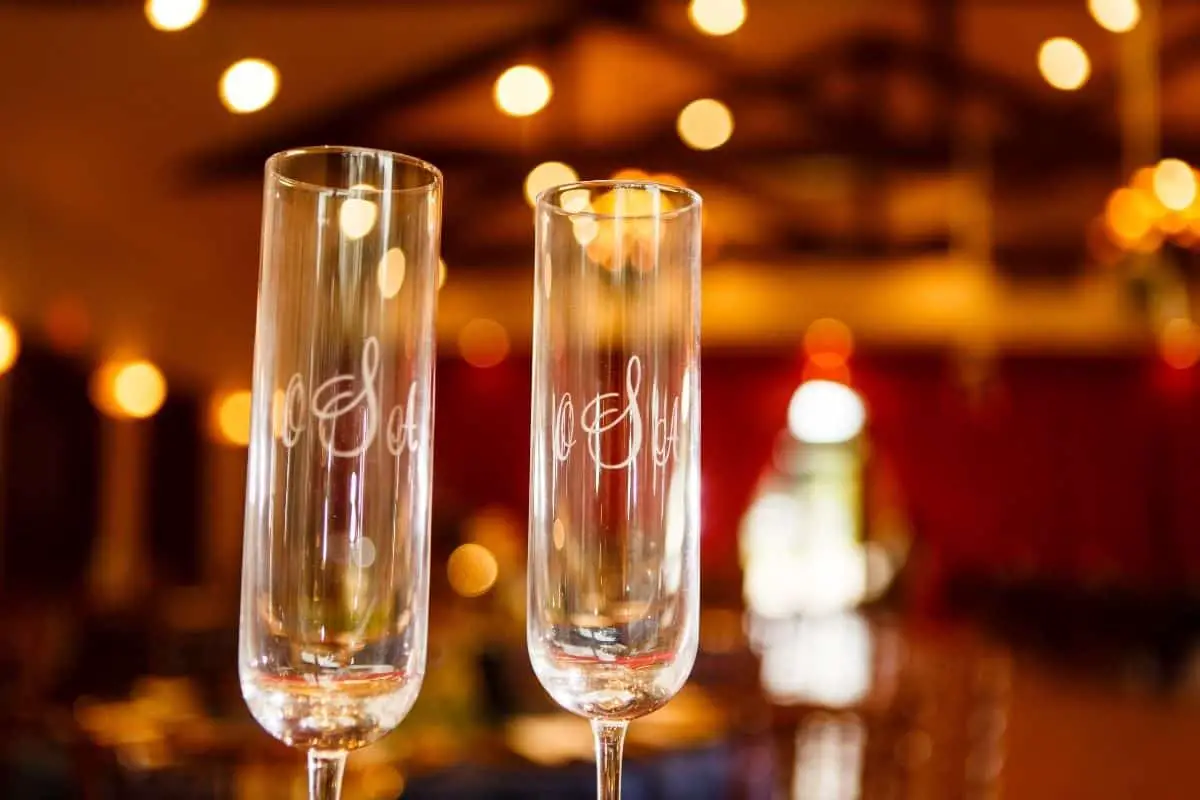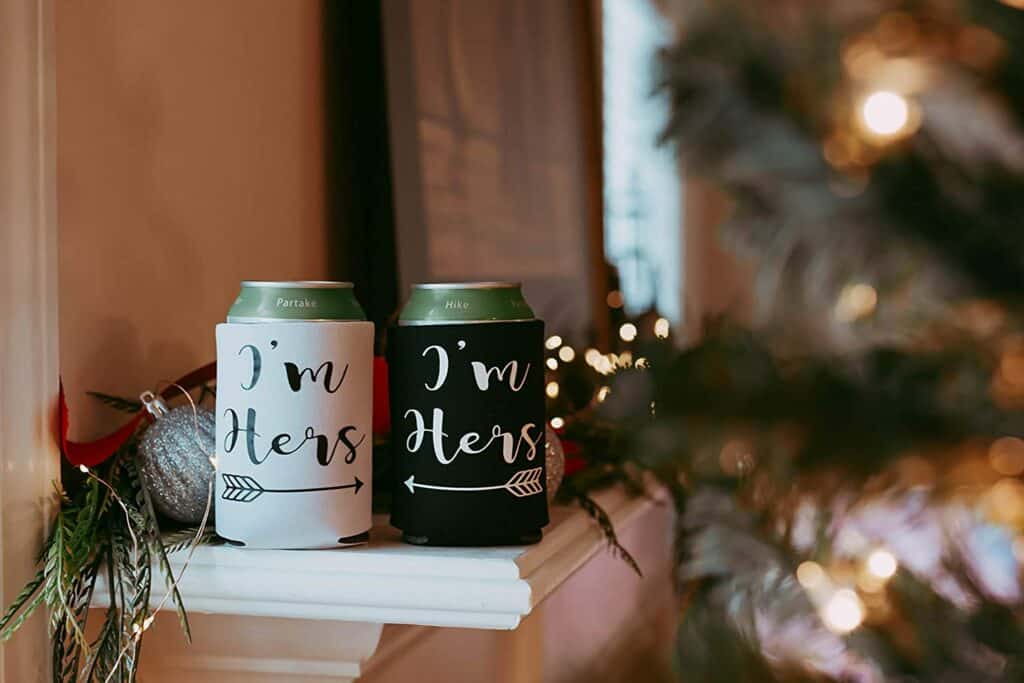 These can cozies, or can holders, are perfect for going over hot or cold beverages, and reminding the people around you that you're taken.
One is black and the other is white, while the writing on each one contrasts.
You can choose between the messages, 'I'm her's with arrows pointing at each other, or 'Mrs.' on each one.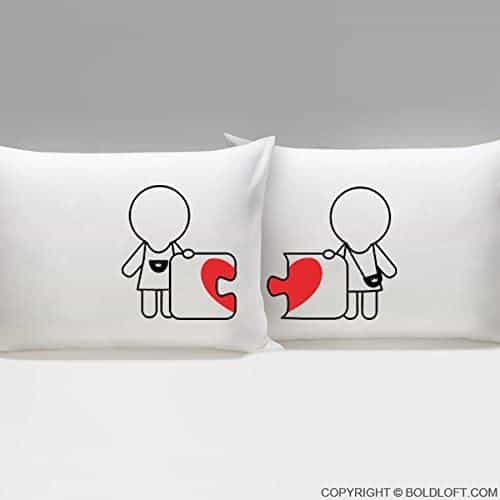 These creative pillowcases showcase two women, one on each pillowcase, pushing together their matching puzzle pieces to create a heart.
If that's not love then I don't know what is and there's no meaning to life.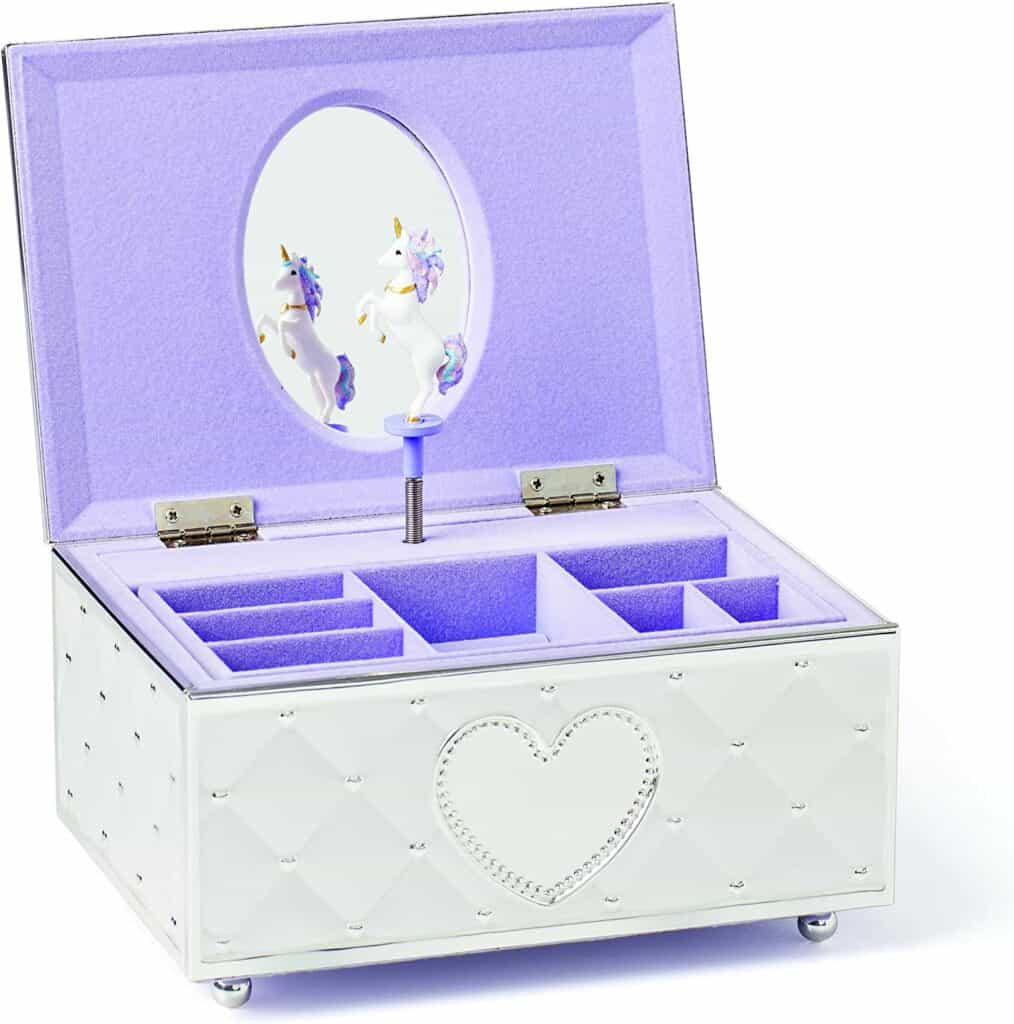 Music boxes aren't just haunting reminders of forgotten pasts (sorry I was watching Anastasia again), they're also excellent wedding gifts. 
This beautiful music box comes with the option of choosing between a ballerina or a unicorn that spins as it sings.
It's the perfect place to store wedding rings at night and other jewelry and would make a thoughtful long-term gift(see also: How Much Cash Should You Give As A Wedding Gift?).
Everyone needs a music box that gets passed down through the family. Why not help the brides start a tradition!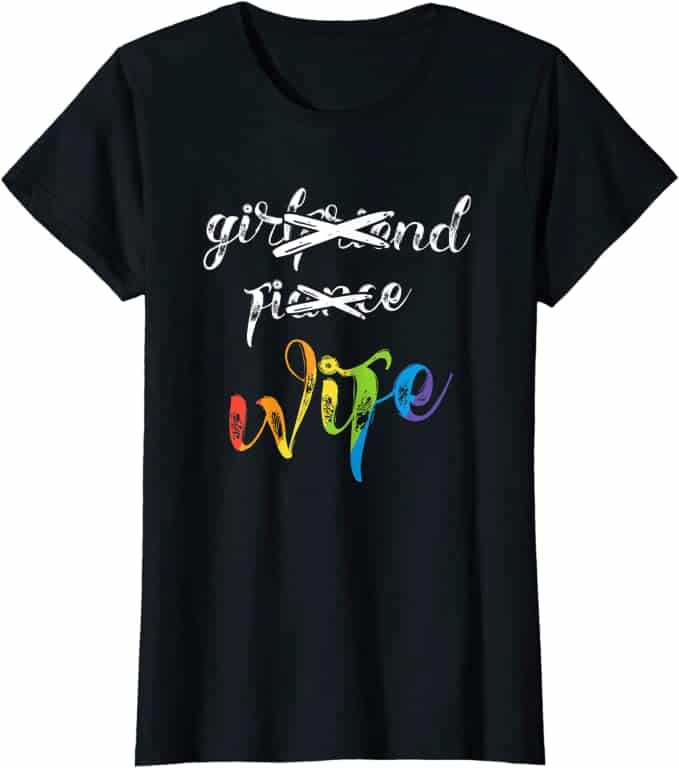 The last thing you want is to accidentally call your wife your girlfriend. So get the brides this shirt to remind them of their wedlock. 
It's machine-washable and the solid color shirts are 100% cotton, so you know it's gonna be a comfy present.
And the sizes are available all the way up to 3X-Large.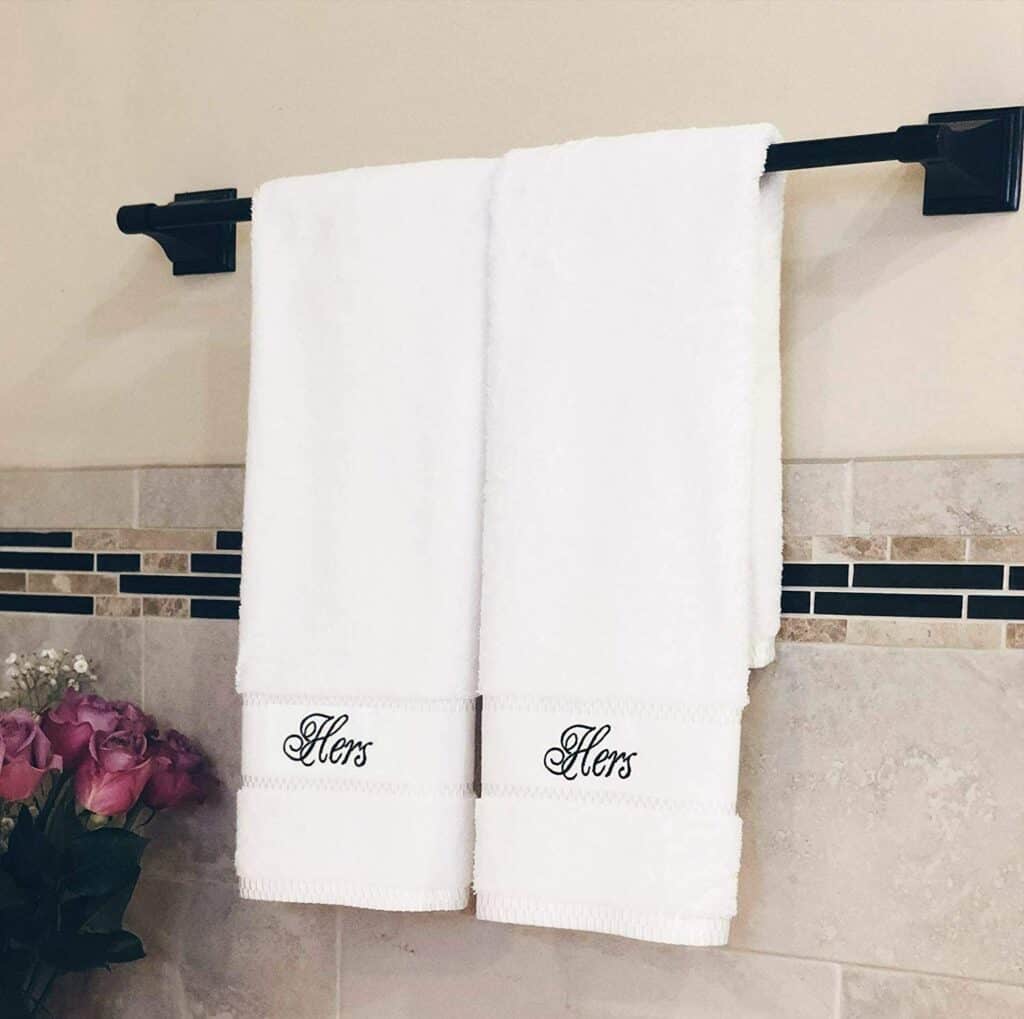 To go with those matching robes, we have a beautifully monogrammed, Mrs & Mrs. hand towel set.
They can dry their hands and remember their love all in one fluffy, cotton, monogrammed, go.
As well as Mrs & Mrs, you can also pick between a Hers & Hers option.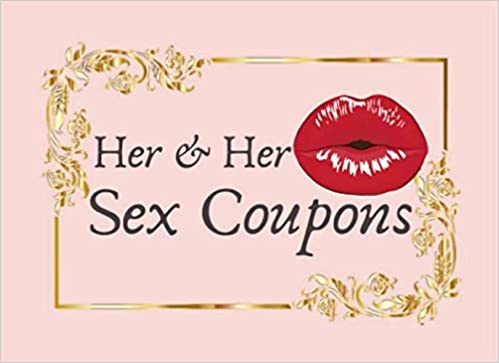 Any married couple can tell you that sometimes, intimate time needs a little spicing up. 
There's no shame in it, it's a fact of life that things can stagnate.
That's why gifting these bedroom coupons is a great way to spice things up and keep them hot right from the beginning.
If the brides are ever stuck on what to do that night, they just need to pick a coupon and get going.
FYI these coupons are definitely not redeemable at your local retailer.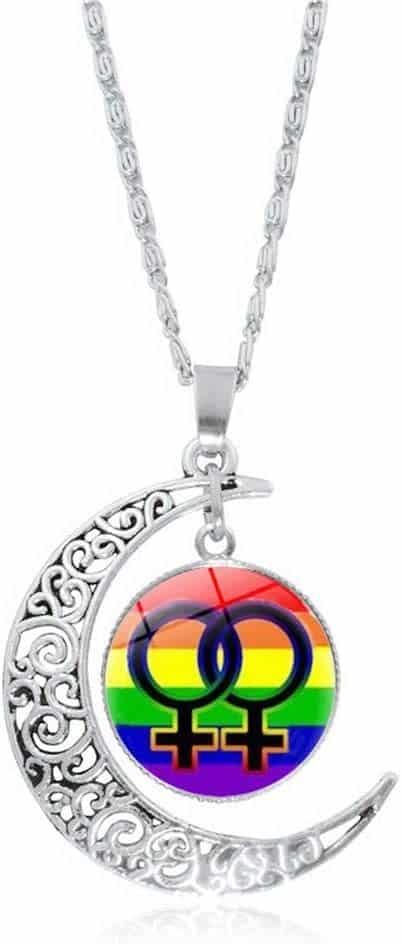 Jewelry is romantic, and gifting it can show that you really care. Nothing shows that you care more than a pride moon necklace.
It's got all the romanticism of jewelry and the honor of wearing pride.
In the center of the moon, there's a rainbow pride pendant that you can opt to embalm with 3 different symbols.
Choose from either two female symbols interlocked, the word love, or a beautiful heart. Whichever you pick, it's sure to be a great gift.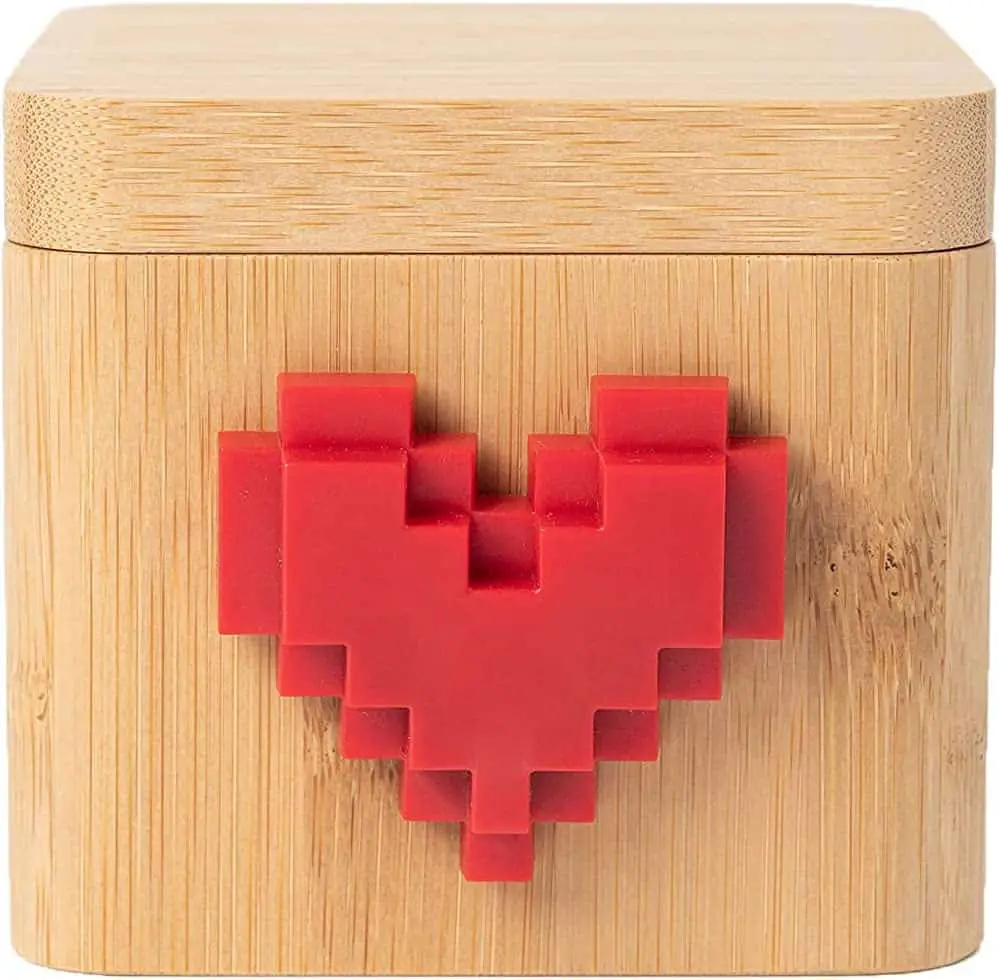 A recent, and fun, craze that's going around is to create a box with your partner.
In that box, you write and put little notes about things that you love about each other, and even just love notes in general.
The point is to go back and read the notes whenever your relationship is going through a tough time.
So this Lovebox is a long-term gift that might just save a marriage.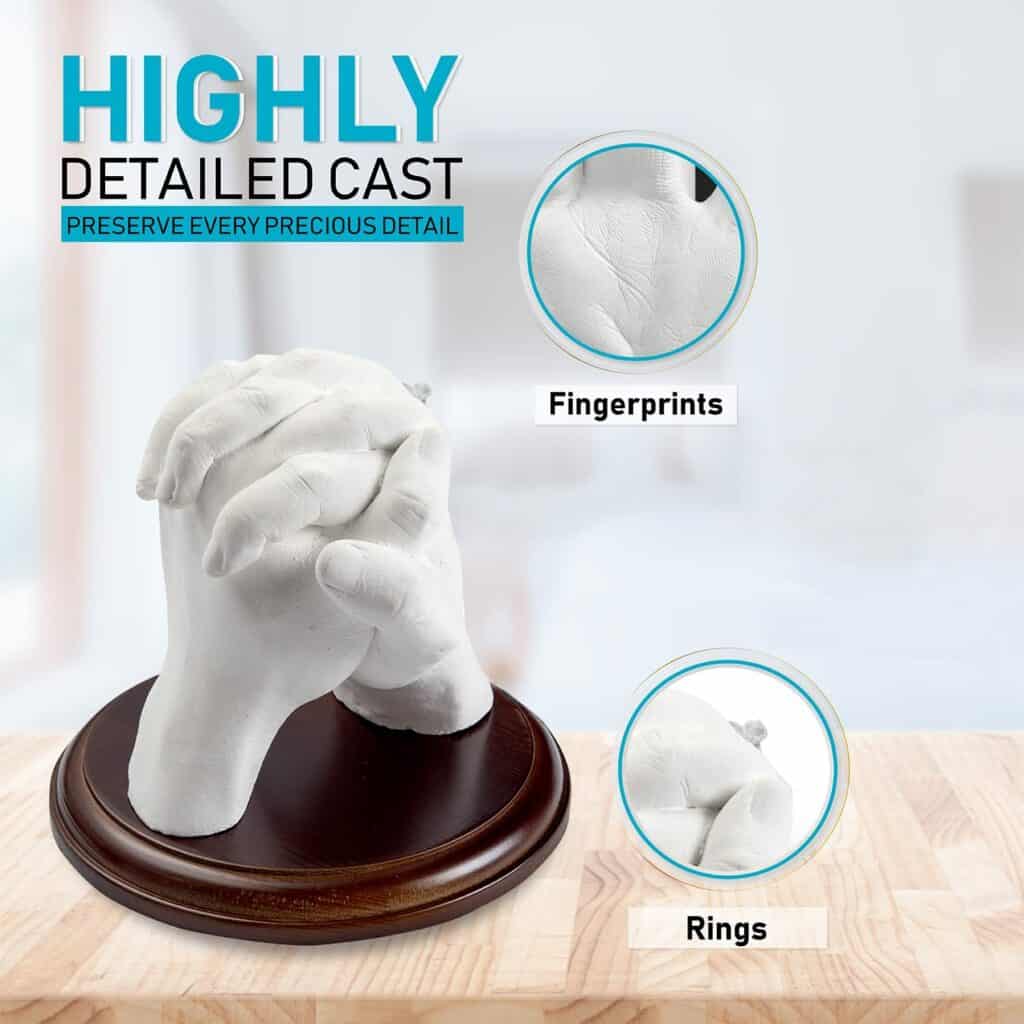 If you're looking for a unique gift that no one else is going to have gotten, then go for this hand casting kit.
It's a mold that comes with everything the brides will need to create a forever statue of their hands intertwined.
As well as giving them something to cherish for a long time, it's also a really fun activity for them to do together.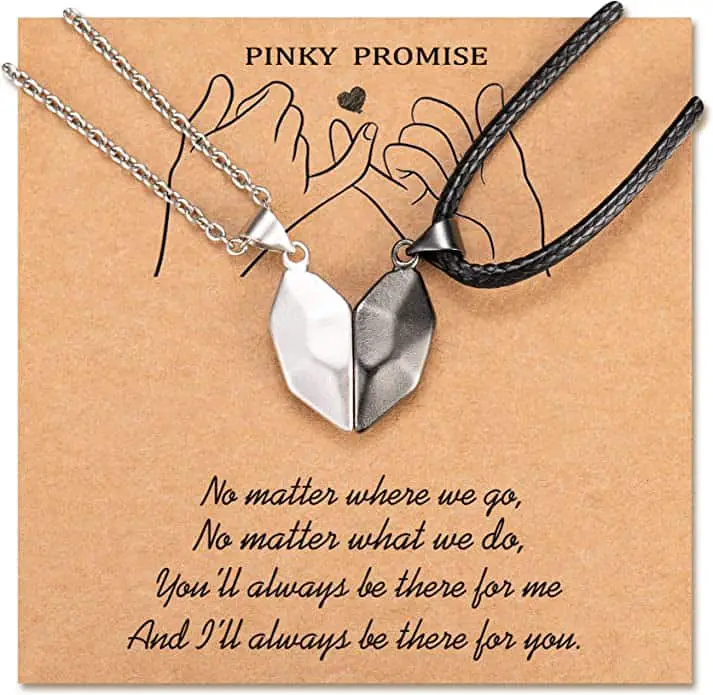 Magnetic bracelets are great, but a magnetic necklace? It wins. Choose from either black and white, or black and black, it doesn't matter.
No matter the color these necklaces look amazing when they click together to form a heart.
When the owners are close together, the two halves of their hearts will automatically be attracted to each other and they'll be able to feel that magnetic pull. Romantic or what!
Now, the brides might already have rings- but will they have a ring as cool as this?
The gems set into the black band are all different colors and put together create a beautiful rainbow that makes the diamond in the middle really stand out.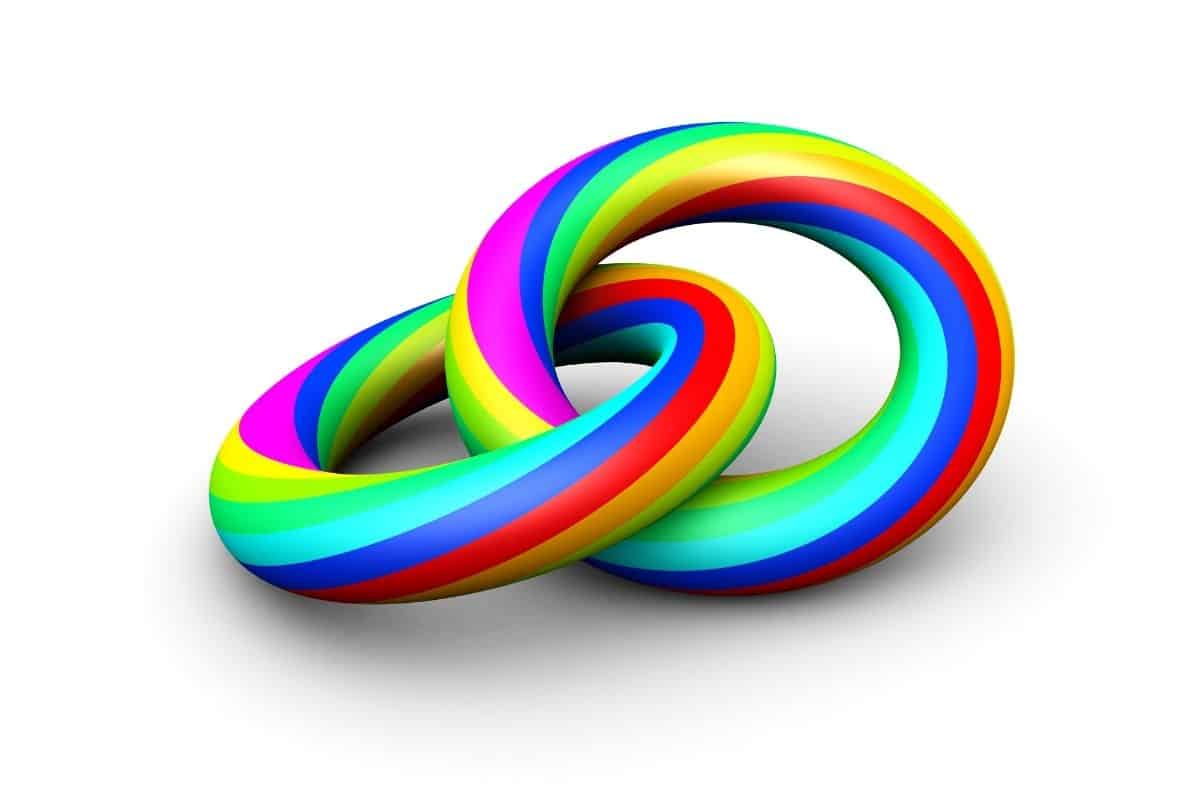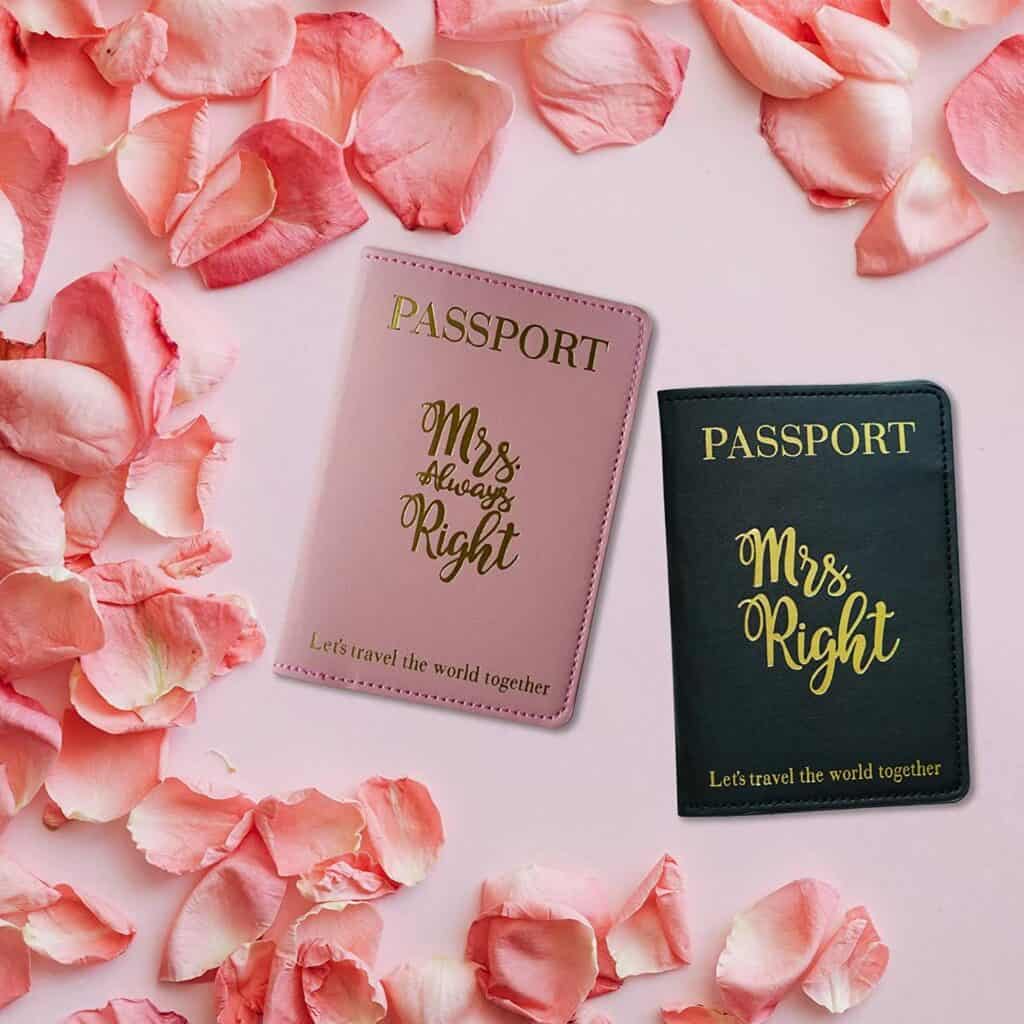 A honeymoon abroad calls for cool passport covers that let everyone know you just got married.
So be the one to give that gift to the brides. One says Mrs. Right and the other says Mrs. Always Right.
Let's be honest, both passports and their covers will probably stay in Mrs. Always Right's bag until check-in.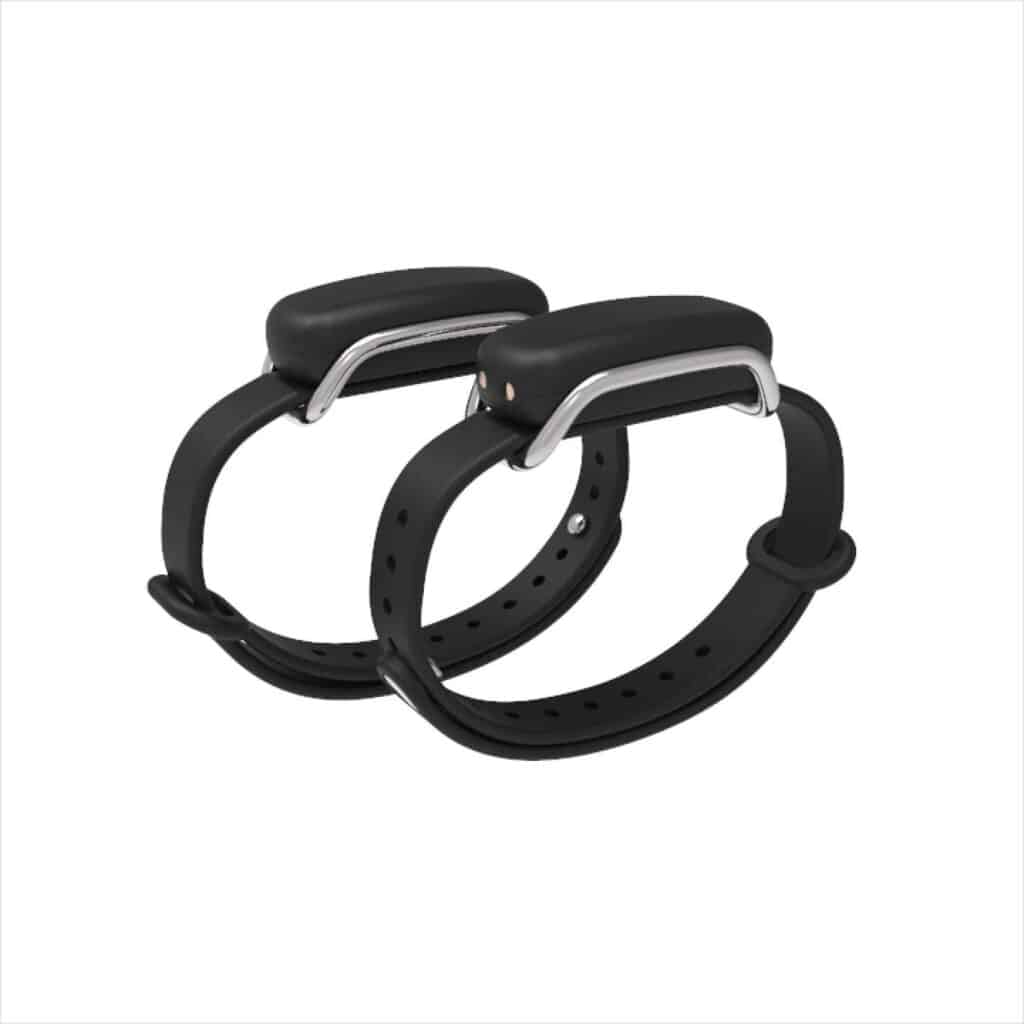 Absence makes the heart grow fonder. Or it can just make you lonely. Not with these bond touch bracelets.
Now, should the brides ever find themselves apart, they'll still be able to feel each other's connection through these bracelets.
The bracelet mimics the natural rhythm of their touch and it even has a private chat feature, so they can securely say how much they miss each other.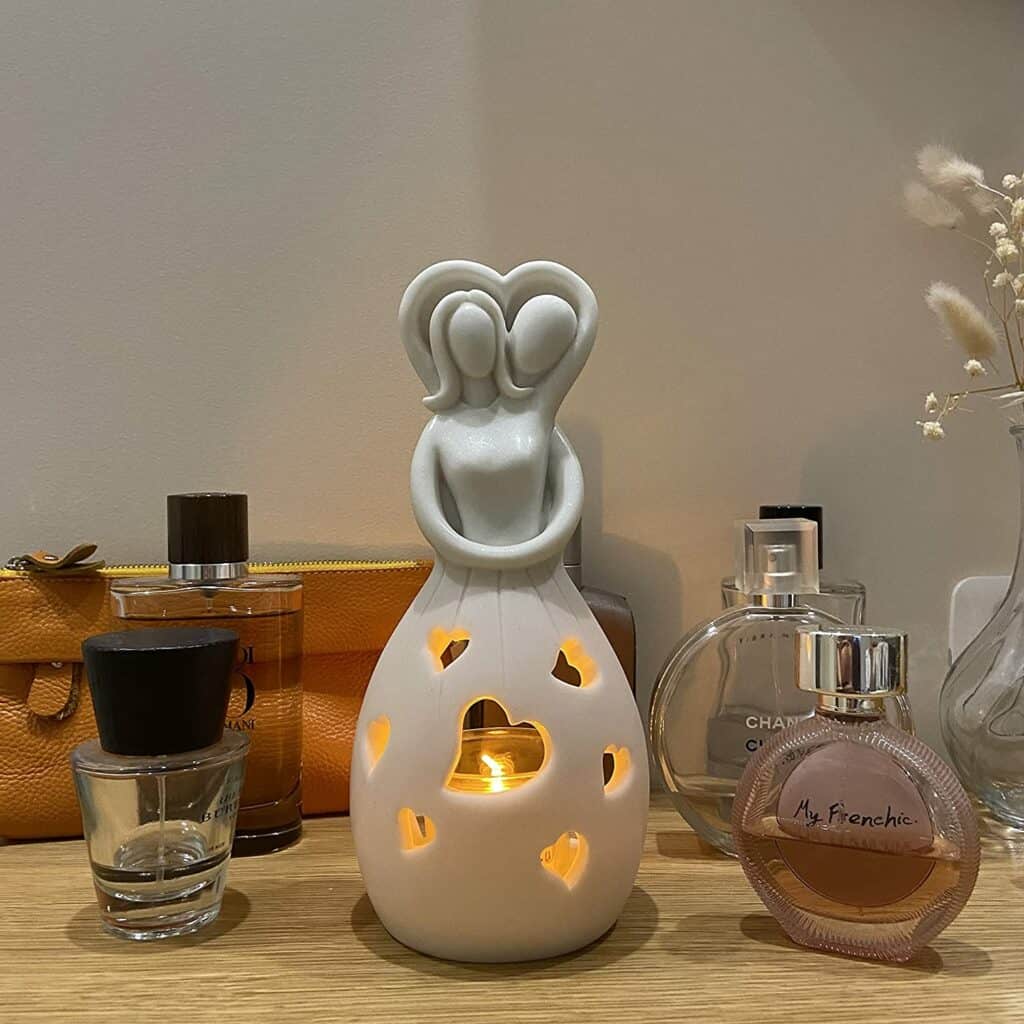 Why not gift them a candle holder to show that they're the light of each other's lives, brilliant and poetic. 
This beautiful holder depicts two lovers hugging.
There's room at the bottom for a tealight-shaped candle that, when lit, will illuminate the hearts carved out in the statue.
This elegant and romantic gift is a great choice and very meaningful.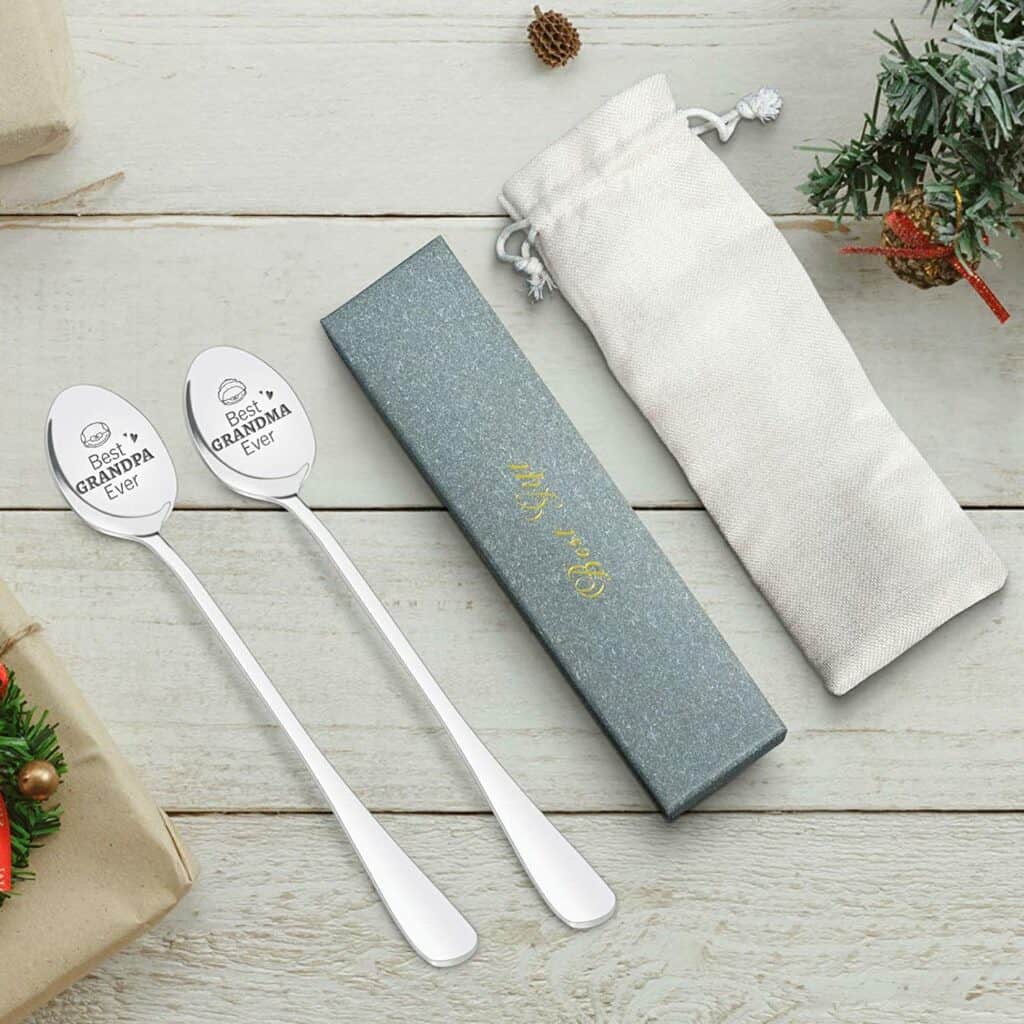 Alright, this is the last of the engraved cutlery ideas.
Engraved spoons that you can personalize to say anything so long as it's short and sweet.
Whether it's with the brides' names or ar romantic message, this is a gift that will last a lifetime and provide a very useful service. Everyone needs a spoon.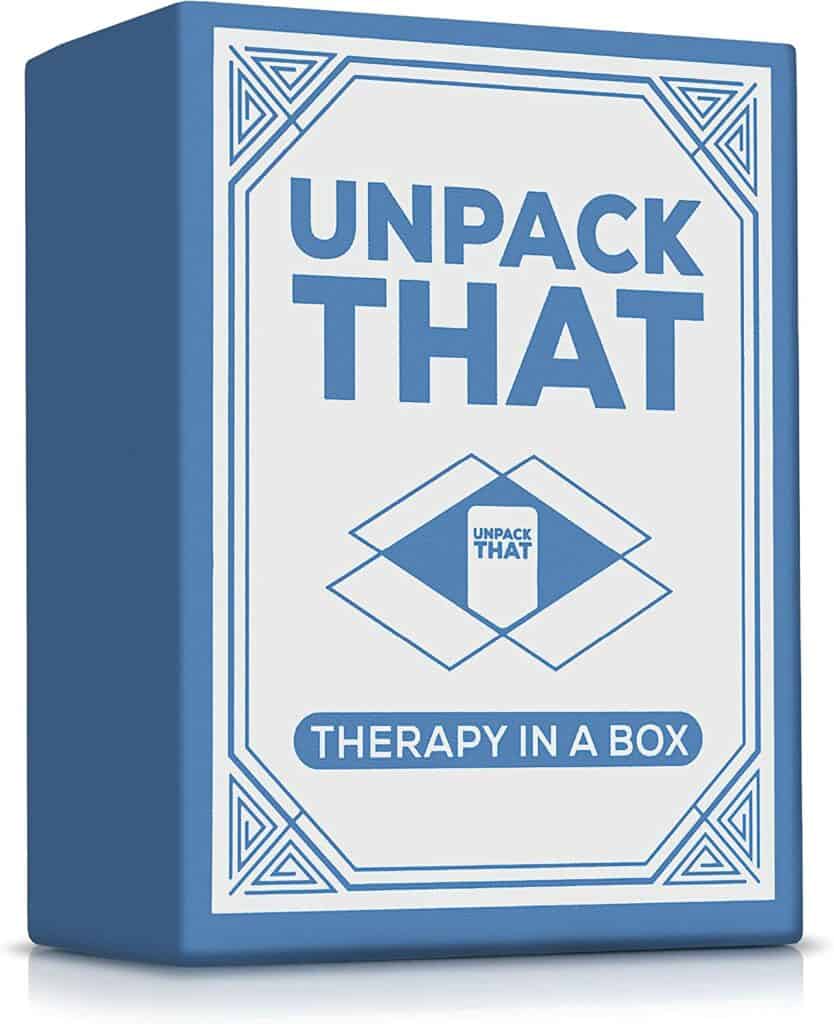 Marriage is no walk in the park. Eventually, there will be tough times. The best way to overcome them is together.
Just kidding, it's by using this relationship therapy card game.
'Unpack That' is designed to help couples gain a deeper meaning and insight into each other. This is a great gift to anticipate the first fight.

Latest posts by Jodie Messines
(see all)