Choosing the perfect wedding dress is a long process, but eventually, every bride will find "the one"! However, once the celebrations are over and you're settling into married life, you're left with a dress that can never be worn again. 
So, what should you do with it? Well, our 11 ideas for what to do with old dresses will help you decide!
There's so much you can do with an old wedding gown, from selling it to upcycling it, from dying it to creating something entirely new!
Whatever you decide, our article will help you find the perfect way to creatively use your old wedding dress.
1. Sell It
A wedding gown is usually the most expensive item a woman will ever buy, and you only wear it once! It can be a shame not to make some money off of something that just lives in your closet.
A wedding dress is a big investment in making yourself feel like a princess on your wedding day, yet you may feel that you can't just give the garment away after spending your hard earned cash on it.
The great thing is that there are numerous simple methods for selling your wedding gown and recouping some of your investment.
In rare situations, you may be able to recover up to 50% of your dress's cost, which could go towards expenses or paying off the wedding!
If you plan to sell your gown online, have it professionally cleaned and take great photographs to publish. This increases the likelihood of a quick sale.
Ensure you know the measurements, make, designer and everything there is to know about the dress to help you sell it more efficiently.
There are plenty of online marketplaces where you can sell a wedding dress, including eBay and Craigslist; however, you can opt for somewhere like Nearly Newlywed which specializes in selling used wedding dresses.
2. Rent It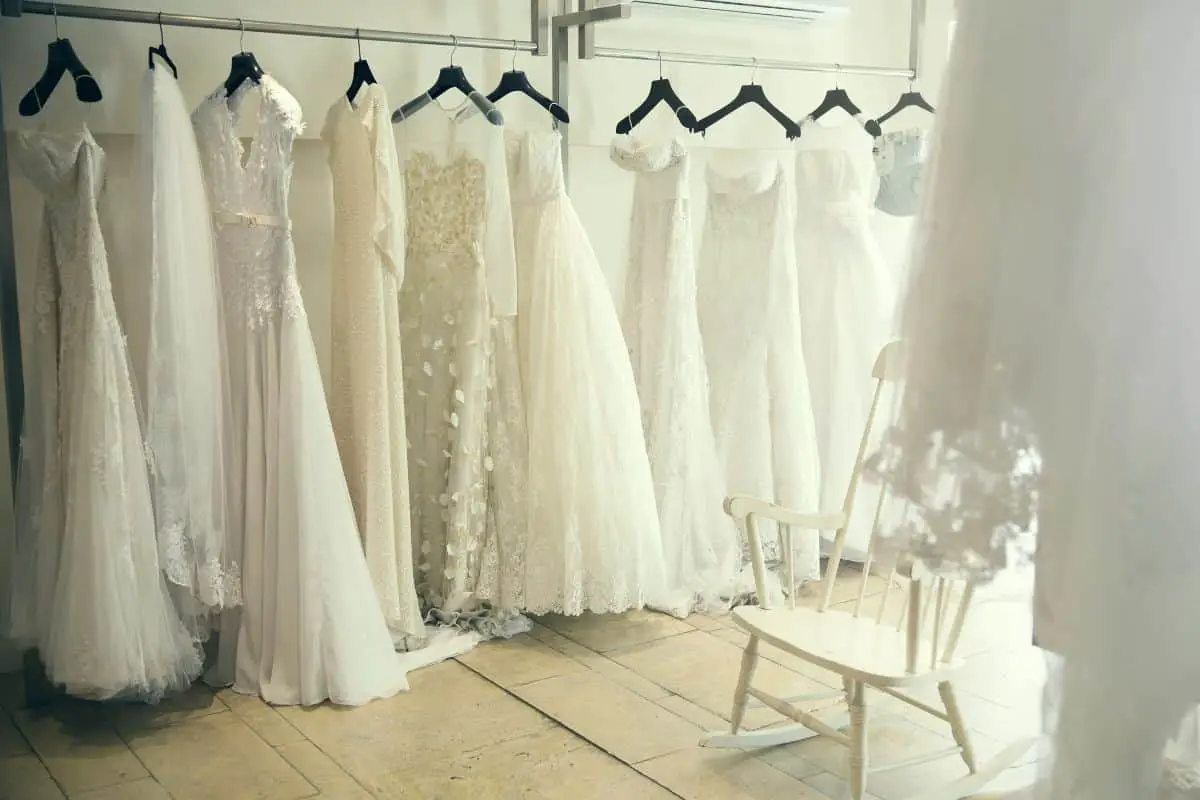 If you want to make a little bit of money on your expensive wedding gown, why not rent it out? After all, it's only ever worn once! Instead of a one-time sale, this provides you with a steady cash flow.
There are lots of businesses that can assist you with the rental procedure if you don't want to handle any complex processes or difficult customers.
Rent My Dress, for example, provides a forum similar to AirBnB for renting out your dress.
It receives bookings in the same way that a vacation home would, except that these bookings go through the site's process, and customers can rent your wedding gown for a defined period of time, meaning you'll always know when you're going to get it back.
3. Donate It
If you're ready to say goodbye to your dress and want it to bring joy to others, you can find many charities and organizations that will happily take it and give it to a bride in need.
Not only will you be free of your old wedding dress, but you will also be contributing to a worthy cause and helping make someone's big day absolutely perfect!
Donating your wedding gown is a nice way to share some of the joy you experienced at your own wedding, but keep in mind that many charities require that the gown be thoroughly or professionally cleaned first.
You may always stop by Goodwill to donate your dress, but if you want to put a little more consideration into the journey of your special dress, you might choose a charity that specializes in delivering wedding gowns to women in need.
Several groups offer wedding gowns at extremely low prices to assist brides, with the revenues going to charity. For example, Brides For A Cause will sell your donated dress and then donate the proceeds.
Other charities are set up to give donated gowns as rentals to brides who cannot afford to buy their own dresses due to illness or unmitigated circumstances. 
There are other groups that supply gowns to women in duress, such as those serving in the military or those suffering from a chronic and life-limiting illness.
For instance, Wish Upon a Wedding Dress, which distributes dresses to ladies going through a severe health crisis, are two examples.
4. Upcycle It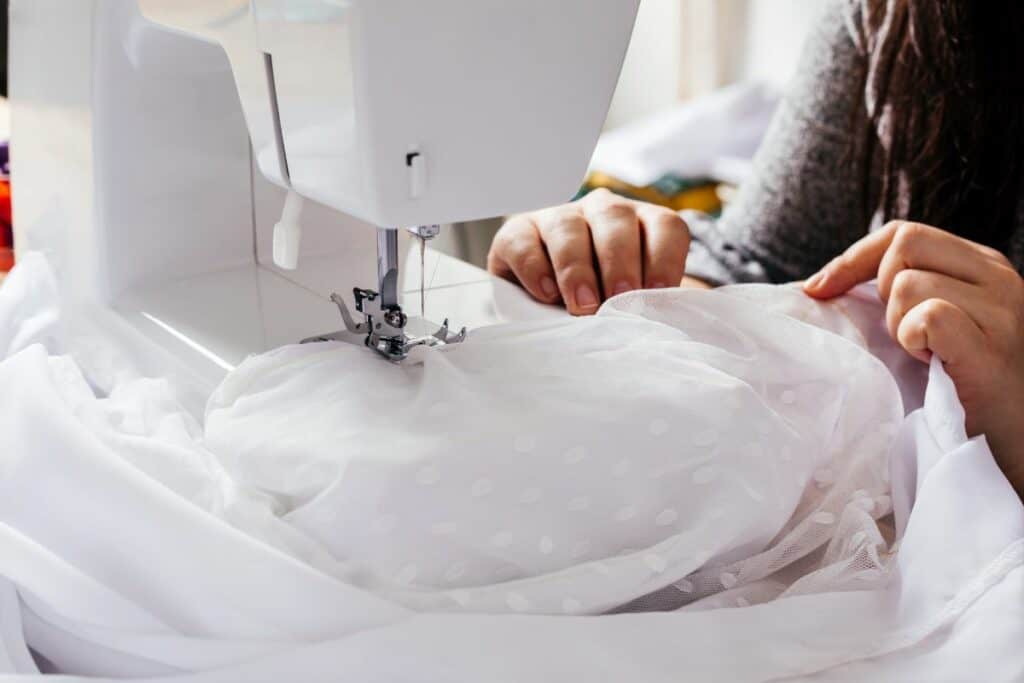 Upcycling your wedding gown into another type of garment to wear again is one of the most enjoyable things you can do with it!
Wedding gowns are often made of a lot of material. You can cut and sew your wedding gown to make bridal accessories for friends and relatives.
This will provide your loved ones with something significant to wear on their wedding day and is a more environmentally friendly way of recycling an old wedding gown.
You might even transform your old gown into a flower girl dress for the next family wedding!
Furthermore, you could upcycle it for yourself if you wanted to! With some sewing skills, you can turn your old dress into a cocktail dress, a silk kimono, or a lace sundress. 
If you're not particularly crafty, you could send your dress away to be upcycled for you. Companies like Unbox the Dress let you choose an item from their gallery and will then turn your wedding dress into whatever you choose! 
5. Preserve It
A wedding dress will remain in stunning condition for many years if it is properly cleaned and stored. In the past, keeping a wedding dress was perhaps the only choice for newlywed women.
Even though this happens much less frequently now, there's no reason why you shouldn't keep your gown if that's what you want to do.
If you have a strong emotional attachment to your special dress, you might want to store it in a secure location so you can admire it or wear it again in the future. Or, you can pass it on to children or relatives to wear.
You must first take your garment to a specialist in bridal gown washing in order to preserve it.
It's essential to have the dress cleaned as soon as possible after the wedding to prevent food and sweat stains from setting in and ruining the delicate fabric.
To stop oxidation, you must next place your outfit into an airtight container. Lastly, if you keep your dress in a cool, dry location that is not damp, it will stay flawless for the longest amount of time.
6. Make Keepsakes
Making keepsakes out of your old wedding dress is one of the most courteous ways to reuse it. You can make this for yourself or to give as gifts to your parents and other family members to help them remember the important day.
With this, you may be as imaginative as you like; from the garment, you can make a quilt, or even bridal keepsakes like a garter, bouquet ribbon, or pillow for the ring bearer for future family weddings.
With such beautiful fabric, there's no limit to what you could turn the dress into!
You can make your own keepsakes with ease if you enjoy crafting, but you could also send the material from your wedding gown to a professional and have them do this service for you!
7. Dye It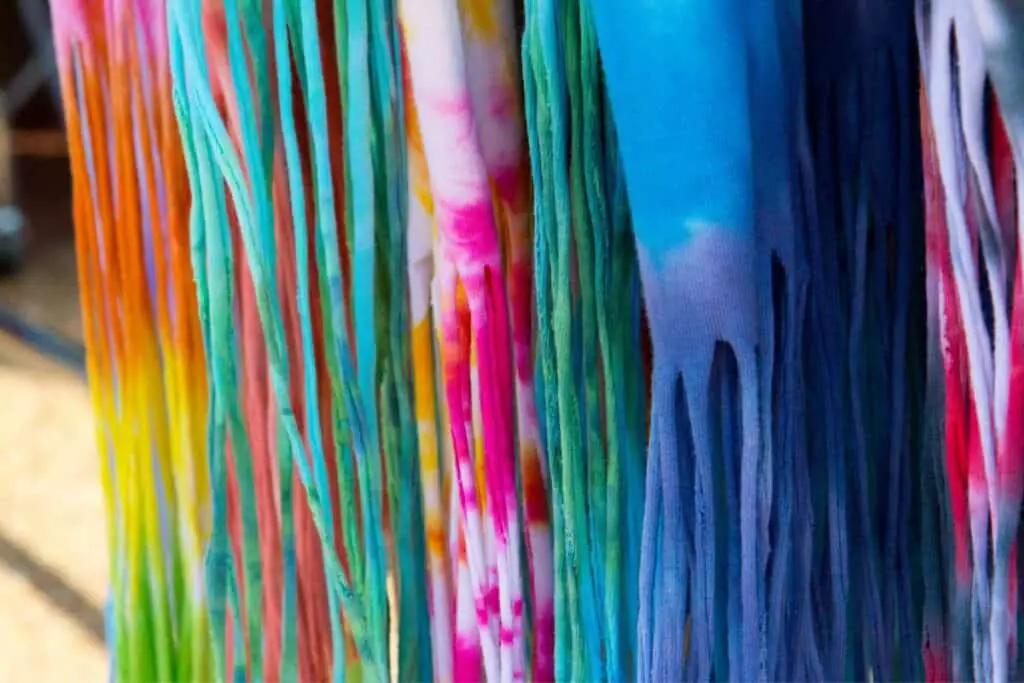 Lose the white and bring on some brilliant hues of color if you wish to wear your dress again for a non-wedding event.  
You can breathe new life into the garment by dying it whatever color you like! You might transform your wedding dress into a chic blue evening gown or a striking yellow sundress – the possibilities really are endless!
The problem is that a lot of contemporary wedding gowns are constructed from 100 percent synthetic materials, including polyester satin.
Though you can occasionally do this by utilizing specialized products, re-dying synthetic cloth is not particularly easy, so it may be worth taking it to a professional for recoloring.
8. Display It
There's no denying that a wedding dress is an exquisite garment; hours of designing, detailing, and sewing go into the creation of such an elaborate gown, so many brides choose to display their dress after their wedding day like a piece of art!
To display your wedding gown, you could frame the bodice and the veil along with some of your favorite wedding accessories, or even cut a portion of the dress and display it to showcase your favorite details of the gown, such as the lace, beading, or buttons.
You can also order specialized dress shadow boxes that frame the entire gown if you wish to display the entire garment!
This is an expensive option, but it will look amazing in your walk-in closet, or on the wall of your home, and you can always look back and remember. 
9. Save It For A Family Member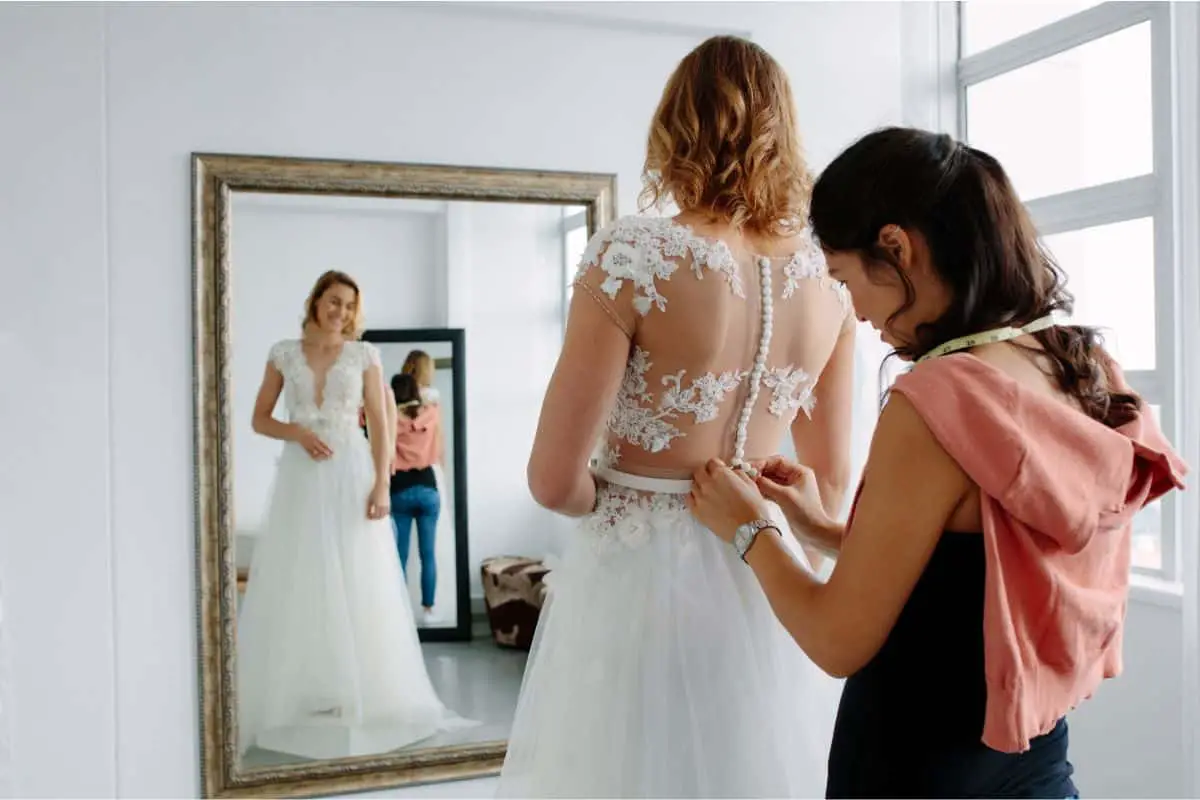 Your stunning wedding gown might be admired by the entire family, so why not give someone you love a piece of the joy you experienced on your big day?
You can save it for a family member or even preserve it to pass down to your child when they finally tie the knot! 
Although you might have to keep your dress for a long time before it sees the light of day again, it will become a treasured family heirloom and make your daughter's, niece's, or cousin's wedding day extra special when they finally get to wear it. 
This is a sustainable way to reuse a worn wedding dress and will offer your loved ones something meaningful to wear on their wedding day.
10. Turn It Into A Christening Gown
If you have a little one who won't be getting married any time soon, you can turn your old wedding dress into a beautiful christening gown and give your baby something special on an important day. 
You can use any part of your wedding dress to make a full christening gown or maybe just a small accessory.
As we've previously mentioned, you can send your wedding dress away to be upcycled for you, or, if you love crafting and sewing, you could even do it yourself!
What's great about doing this is that it can be used by other family members and might even become a family tradition! 
11. Trash It!
A more recent trend is the "trash the dress" party, where newlywed brides destroy the dress after their wedding day!
This might not be for everyone, but many find it cathartic to destroy their wedding dress and open a new chapter in their lives. 
You can get really creative with a dress trashing ceremony, and it can be a lot of fun! You can throw paint at it, rip it up, or even burn it!
Frequently Asked Questions
How Do I Cut Up A Wedding Dress For Upcycling?
If you're upcycling your old wedding dress yourself, you need to be sure that you maintain the key components of the gown as you deconstruct it.
Before you start, you should map out which elements you want to keep intact, such as the lace bodice or floral detailing.
You should also use a seam ripper to remove the stitching. While it's a slow process, it's the best way to clean and take apart your gown for upcycling.
You can also use a pair of sharp sewing scissors to cut close to the seams and preserve the largest sections of your wedding dress.
How Much Can I Sell My Old Wedding Dress For?
A used gown that is in excellent condition and less than two years old can typically sell for 50% of the retail cost.
The selling price of dresses from designer brands, however, can range from 60% to 70% of the dress's original value.
Do I Have To Professionally Clean My Wedding Dress Before Donating It?
Check to see if the charity is actively accepting contributions before donating your wedding gown.
A lot of organizations will also require that any dress or wedding accessory be professionally cleaned before being donated, so keep that in mind.
What Happens If I Don't Preserve My Wedding Dress?
Firstly, it's important to have the dress cleaned as soon as possible after the wedding. If you don't, food and sweat stains can set into the fabric and ruin your dress.
Furthermore, if you don't preserve your wedding dress, it will start to oxidize and turn an unattractive shade of yellow. Keeping your dress in a cool, dry place is also important because it can yellow even more and collect mold.
How Can I Fix A Yellowed Wedding Dress?
You may find out everything you need to know regarding the fabric and the suggested washing procedure by reading the care label on the garment.
Your dress should look brand new when it leaves the dry cleaners if you follow these recommendations. Get the fabric inspected by a professional if there is no care label.
Wedding dresses made of polyester, chiffon, voile, tulle, cotton, or organza, may still be wearable if stains and marks aren't too awful and can be removed at home.
Have it professionally dry cleaned if stains are too significant. It is advised to have your dress dry cleaned or hand cleaned if you want the embellishments to stay on and not fall off.
Final Thoughts
Your vintage wedding dress can be reused in a wide range of ways.
If you decide to keep your gown, you can either store it for future use or transform it into a variety of presents and mementos, including pillows, mounted frames, baby christening dresses, and memory quilts.
Your dress can bring in money by being rented or sold, or you can donate it to a deserving cause.
In the end, the possibilities for your old wedding dress are infinite. Whatever you choose to do with your precious gown, you'll always have the memory of your big day and the start of your long and happy married life.

Latest posts by Lisa Plaitt
(see all)