As more and more people embrace plant-based diets, it's no surprise that vegetarian wedding menus are becoming increasingly popular. A well-planned vegetarian menu can be just as delicious, satisfying, and memorable as any traditional wedding fare. Plus, offering a meat-free menu can cater to guests with dietary restrictions and preferences while also supporting a more sustainable and eco-friendly celebration.
So if you're considering going green for your big day, we've got you covered! In this blog post, we'll share ten must-try vegetarian wedding menu ideas that will wow your guests and make your special day even more unforgettable.
Starters: Delicious Plant-Based Appetizers to Kick Off Your Celebration
The first course sets the tone for the entire meal, so it's essential to choose appetizers that are both visually appealing and packed with flavor. Here are some crowd-pleasing options:
Bruschetta Trio: Offer an assortment of bruschetta toppings such as classic tomato-basil-mozzarella, sweet roasted bell pepper with goat cheese, or earthy wild mushroom with garlic and thyme.
Stuffed Mushrooms: Fill button or cremini mushrooms with a mixture of spinach and feta cheese or sundried tomatoes and pine nuts for an elegant bite-sized starter.
Caprese Skewers: Thread cherry tomatoes, fresh basil leaves, mini mozzarella balls onto skewers drizzled with balsamic glaze for a simple yet sophisticated appetizer.
Remember to consider presentation when planning your starters – colorful ingredients arranged on beautiful platters or individual servings in stylish glassware can make all the difference!
Soup Sensations: Rich and Flavorful Vegetarian Soups for Your Wedding Menu
A warm bowl of soup is always comforting and inviting – perfect for setting the stage for the rest of the meal. Consider these delectable soup options:
Creamy Tomato Basil Soup: A classic choice that pairs well with a variety of dishes, this soup can be made even more indulgent by adding a touch of cream or cashew milk.
Roasted Butternut Squash Soup: This rich and velvety soup is perfect for fall or winter weddings, featuring warm spices like cinnamon and nutmeg.
Carrot Ginger Soup: Bright, zesty, and full of flavor, this soup is an excellent option for spring or summer celebrations.
You can serve your soups in elegant bowls or even offer them in small shot glasses as a unique appetizer.
Spectacular Salads: Fresh and Tasty Salad Options for a Memorable Meal
Salads are an essential part of any wedding menu, providing a light and refreshing contrast to the other courses. Here are some salad ideas that will leave your guests craving more:
Mixed Greens with Goat Cheese, Candied Walnuts, Dried Cranberries, and Balsamic Vinaigrette: This sweet and savory combination is always a hit at weddings.
Caprese Salad with Heirloom Tomatoes: Elevate the traditional caprese salad by using colorful heirloom tomatoes paired with fresh mozzarella, basil leaves, and drizzled with balsamic glaze.
Spinach Salad with Strawberries, Almonds, Red Onion, and Poppy Seed Dressing: This vibrant salad is perfect for spring or summer weddings when strawberries are at their peak.
Remember to offer a variety of dressings on the side so guests can customize their salads to their liking.
Perfect Pasta Dishes: Satisfying Vegetarian Pasta Recipes for Your Big Day
Pasta dishes are always crowd-pleasers – they're comforting, filling, and versatile enough to accommodate various dietary preferences. Consider these pasta options for your vegetarian wedding menu:
Mushroom Stroganoff: A rich and creamy mushroom sauce served over egg noodles or your favorite pasta makes for a delicious and satisfying main course.
Pesto Pasta Primavera: Toss pasta with a vibrant basil pesto and an assortment of roasted vegetables like zucchini, bell peppers, and cherry tomatoes for a colorful and flavorful dish.
Eggplant Parmesan Lasagna: Layer lasagna noodles with breaded eggplant slices, marinara sauce, ricotta cheese, and mozzarella for a hearty and comforting entrée.
Be sure to offer gluten-free pasta options for guests with dietary restrictions.
Remarkable Risottos: Creamy and Comforting Rice Dishes to Impress Your Guests
Risotto is another excellent choice for a vegetarian wedding menu – it's rich, creamy, and can be customized with various flavors to suit your taste preferences. Here are some risotto ideas to consider:
Wild Mushroom Risotto: Earthy wild mushrooms combined with creamy Arborio rice make for an indulgent dish that will impress even the most discerning palates.
Lemon Asparagus Risotto: This light and zesty risotto is perfect for spring or summer weddings when asparagus is in season.
Butternut Squash Risotto: Warm spices like sage and nutmeg complement the sweetness of butternut squash in this comforting fall or winter dish.
Remember that risotto requires careful attention during cooking – so consider hiring experienced catering staff or offering it as part of a live station where guests can watch the magic happen!
Mouthwatering Main Courses: Hearty Vegetarian Entrees for a Feast to Remember
Your main course should be the star of the show – filling, flavorful, and satisfying enough to leave your guests raving about your wedding menu long after the event has ended. Here are some vegetarian entrée ideas that will make a lasting impression:
Grilled Vegetable Stack: Layer grilled vegetables like eggplant, zucchini, and bell peppers with herb-infused quinoa or couscous, topped with a roasted red pepper sauce for an elegant and delicious main course.
Eggplant Rollatini: Thinly sliced eggplant is rolled around a ricotta cheese filling and baked in marinara sauce for a delicious and satisfying entrée.
Stuffed Bell Peppers: Fill colorful bell peppers with a mixture of couscous, black beans, corn, and avocado cream sauce for a hearty and visually appealing dish.
Consider offering a variety of protein options like tofu or tempeh to ensure your guests leave feeling satisfied.
Scrumptious Side Dishes: Complementary Vegetable Sides to Complete Your Menu
Side dishes are essential for rounding out your wedding menu – they provide additional flavors and textures that complement the main course. Here are some side dish ideas to consider:
Garlic Mashed Potatoes or Cauliflower Mash: Choose between classic garlic mashed potatoes or opt for a lighter cauliflower mash as a low-carb alternative.
Green Beans Almondine: Tender green beans sautéed with buttery almonds make for an elegant and delicious side dish.
Roasted Brussels Sprouts with Balsamic Glaze: Caramelized Brussels sprouts drizzled with balsamic glaze are sure to win over even the most skeptical vegetable skeptics!
Remember to offer gluten-free and vegan side dish options if necessary.
Live Stations: Interactive and Customizable Dining Experiences for Your Guests
Adding live stations to your wedding menu can create an engaging and interactive dining experience that allows guests to customize their dishes according to their preferences. Here are three vegetarian-friendly live station ideas that will make your reception a memorable culinary event:
Gourmet Macaroni & Cheese Bar: Set up a station with creamy macaroni and cheese, offering various toppings like caramelized onions, sundried tomatoes, roasted vegetables, or even truffle oil for an indulgent twist.
Make-Your-Own Buddha Bowl Station: Provide a selection of grains (quinoa or rice), greens (spinach or kale), protein (tofu or tempeh), veggies (roasted sweet potatoes or bell peppers), and sauces (tahini or peanut sauce) so guests can create their own flavorful and nutritious bowls.
Customizable Flatbread Station: Offer freshly baked flatbreads with a variety of toppings such as grilled vegetables, pesto, goat cheese, olives, and arugula, allowing guests to create their own delicious combinations.
Live stations add an element of excitement to your wedding menu while also catering to individual tastes and dietary restrictions – ensuring everyone leaves your celebration satisfied!
Decadent Desserts: Sweet Treats to End Your Vegetarian Wedding Feast on a High Note
Dessert is the grand finale of any meal – so be sure to choose sweet treats that will leave your guests in awe! Here are some dessert ideas perfect for a vegetarian wedding menu:
Chocolate Fondue: Set up a chocolate fondue station with an assortment of fruit, marshmallows, and cookies for dipping – this interactive dessert is always a hit at weddings!
Vegan Wedding Cake or Cupcakes: Offer a variety of cake flavors like vanilla, chocolate, or red velvet with vegan frosting to accommodate all your guests' dietary preferences.
Fruit Tartlets: Miniature fruit tartlets filled with vanilla custard and topped with fresh berries make for an elegant and refreshing dessert option.
Don't forget to offer coffee and tea service alongside your desserts!
Late-Night Snack Ideas: Keep the Party Going with These Veggie-Friendly Bites
As the night goes on and guests work up an appetite on the dance floor, offering late-night snacks can be a fun way to keep everyone energized. Here are some vegetarian-friendly snack ideas:
Grilled Cheese Sandwich Bar: Set up a build-your-own grilled cheese station with assorted breads, cheeses, and toppings like tomato or avocado.
Mini Vegetable Pot Pies or Quiches: Offer bite-sized versions of these classic comfort foods as a satisfying late-night treat.
Vegetable Sushi Rolls: Serve an assortment of vegetable sushi rolls alongside soy sauce and pickled ginger for a light yet flavorful snack.
Remember to consider any dietary restrictions when planning your late-night snack options.
Frequently Asked Questions
Q: Is it okay to have a vegetarian wedding?
Absolutely! It's perfectly acceptable to have a vegetarian wedding, and many couples choose to do so for various reasons, such as personal dietary preferences, ethical considerations, or environmental concerns. A well-planned vegetarian menu can be just as delicious and satisfying as any traditional wedding fare. Plus, offering a meat-free menu can cater to guests with dietary restrictions and preferences while also supporting a more sustainable and eco-friendly celebration.
Q: How do you ask a wedding guest if they are vegetarian?
The best way to determine your guests' dietary preferences is by including a section on the RSVP card where they can indicate their meal choice or any dietary restrictions. You can provide several options for the main course, including a vegetarian or vegan option, along with space for guests to note any allergies or other specific requirements. This will help ensure that all your guests have an enjoyable dining experience at your wedding reception.
Q: How can I cater to guests with dietary restrictions when planning a vegetarian wedding menu?
A: When planning your menu, be sure to include a variety of dishes that cater to different dietary needs. Offer gluten-free and vegan options, as well as dishes that are free from common allergens like nuts. Communicate with your caterer about specific guest requirements and ensure they are aware of any allergies or dietary restrictions.
Q: Can I still offer non-vegetarian options for guests who may not prefer a plant-based meal?
A: While the focus of this article is on vegetarian wedding menus, it's perfectly acceptable to offer a few non-vegetarian options for guests who may not be comfortable with an entirely plant-based meal. Consult with your caterer on how best to accommodate these preferences while still maintaining the overall theme and feel of your vegetarian menu.
Q: How can I ensure that my vegetarian wedding menu is filling and satisfying for all guests?
A: To create a satisfying and filling menu, make sure to include a variety of protein sources such as tofu, tempeh, beans, or lentils in your dishes. Also, incorporate hearty vegetables like eggplant or portobello mushrooms into your main courses. Offering a mix of flavors, textures, and food groups will help ensure that everyone leaves your wedding feeling satisfied.
Q: What factors should I consider when selecting seasonal ingredients for my vegetarian wedding menu?
A: When choosing seasonal ingredients for your menu, consider the time of year and the location of your wedding. Research which fruits and vegetables are in season during that time and look for local produce whenever possible. Incorporating seasonal ingredients not only enhances the flavor and quality of your dishes but also supports local farmers and contributes to a more sustainable celebration.
Q: How can I make my vegetarian wedding menu visually appealing?
A: Presentation is key when it comes to creating an eye-catching and appetizing vegetarian wedding menu. Use colorful ingredients, garnishes, and creative plating techniques to make each dish visually appealing. Consider using stylish serving dishes, glassware, and table settings to further enhance the presentation of your menu.
Conclusion: Tips for Planning the Perfect Vegetarian Wedding Menu
By now, you should have plenty of inspiration for creating a stunning vegetarian wedding menu that will leave your guests raving about the delicious food long after your special day has ended. Remember to consider presentation, seasonality, and dietary restrictions when planning your menu – and most importantly, have fun experimenting with different flavors and dishes! Your wedding day is all about celebrating love – so let that love shine through in every aspect of your celebration, including the food you share with your guests.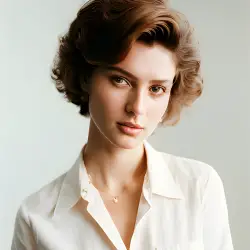 Latest posts by Carol Chatham
(see all)