Attention to all brides, groomsmen, party planners, and anyone who loves a good celebration! Has COVID-19 got you bummed out thinking you have to postpone those much-awaited bridal showers?
Fear no more! We've found a solution that is fun, innovative and safe – Drive-By Bridal Showers. A concept that was born from the belly of pandemic restrictions, it carries the joy of traditional bridal showers right to the doorstep (or street) of our glowing brides-to-be.
We're talking Kardashian-inspired pastels, boho vibes, rustic romance – but with a twist. Picture decks adorned with festive decorations and lovely gifts; every detail thoughtfully relayed in custom-designed invitations sent in the quaintest way possible.
Your cherished guests happily driving by at scheduled times, their rides decked out following your chosen theme; laughter echoing above the hum of idling engines. It's a whole new take on 'Good things come in small packages'.
Embracing the Concept of Drive-By Bridal Showers
So, you're thinking, a drive-by bridal shower? Really?! Absolutely. Think of it as an innovative twist on tradition with an extra sprinkle of pandemic-related safety guidelines. Drive-by showers took center stage in celebration caravans for brides-to-be when the global pandemic hit us.
These fantastic events have proven that love truly conquers all – even social distancing! The best part? Your location options are limitless. Whether you are going for intimate at your residence or spacious in a parking lot, the celebration keeps rolling.
But, here's the thing – you need to ensure your guests get aboard this new trend too, and that's where being all-inclusive helps. You see, this isn't about replacing the traditional event with a drive-by one; it's about recreating that familiar warm embrace while ensuring safety and convenience for everyone.
The challenge is how to make it feel like the good old times? Well, cue in thematic unity. Yes, deliberating a theme helps pull everything together from décor to dress codes and even car decorations, making both drive-by participants and their virtual counterparts part of the same vibrant story.
Suddenly someone yelling 'Shotgun!' takes on a whole new meaning as people rush to show off their decked-out rides in line with your chosen vibes – be it sexy modern sleekness or rustic elegance.
Unleashing Creativity with Drive-By Bridal Shower Themes
You know what makes a party a smash hit, don't you? Killer themes! That goes double for drive-by bridal showers. Themes unify your guests' experience, allowing both the drive-by folks and the virtual attendees to feel included in your joyous occasion. It's like manifesting your fairytale into reality – take that, COVID!
Who says you have to follow conventional themes? Grab inspiration from anywhere! A Kardashian-inspired pastel color ensemble could have convertible tops bouncing to the beat of Yeezy, or an ultra-modern theme might mean Tesla sedans whistling by beneath Balenciaga banners.
Remember, people show their love language through gifts – encourage them to channel it chattily via theme-linked presents.
Think outside the box and turn your driveway into a canvas for creativity. Encourage friends and family to jazz up their jalopies in line with your chosen aesthetic be it boho-chic, whimsical garden fancy, or beach vibes. There's no need to rope off fun in this rodeo!
Creating Enthralling Drive-By Bridal Shower Invitations
Invitations are your guests' first glimpse of the intended merriment. They're more than mere papers or emails – they play an integral role in setting the mood and building anticipation for what sure is going to be a galactic celebration!
"Hold on", I hear you say, "designing custom invitations? Sounds daunting!" But hey, we've got powerhouses like Etsy and Zazzle.com sorting that out with their super cool, customizable collections, which range from vintage to contemporary designs.
What sets drive-by invitations apart is not just their broadcasting duty but also their informative role. They need to school the guests about this amazing new trend and tell them what's what.
I'm talking about tying those special instructions with a ribbon and attaching them: drive-by protocols? Check! Drive-thru etiquette? Check! Now isn't that neat?
Are you a tech-savvy lover of all things digital? Great! Email invites or Facebook event pages do this job like a boss, reaching your friends and family wherever they are across the globe.
Setting the Mood with Drive-By Bridal Shower Decorations
Whether it's your lush lawn or a spacious parking lot, make your venue pop with décor that screams celebration. Keep in mind, the decoration needs to be visible from afar since guests will be cruising by, not coming in. But worry not! Creating a visually appealing spectacle is simpler than you'd imagine.
Give your façade a face-lift with balloons or yard signs – budget-friendly adornments that effortlessly elevate the festive ambience. Banners streaming out lofty love declarations? We're drooling already.
Remember, it's not just about being fancy. It's about creating moments wrapped in beauty and happiness.
Thinking outside of the box? Craft corners like a gift drop-off station or tabletops laden with tantalizing take-away treats. And if you've run out of inspirational tape, wonder-designers at Shawna Yamamoto Event Design got you covered – their porch party installation packages are the stuff dreams are made of!
Tailor-make an extravaganza that radiates joy as brightly as you light up at the sight of your better half-to-be!
Planning the Arrival Sequence of Guests
Heart-set on your dream drive-by bridal shower but dreading a traffic jam full of well-wishers? It's time to flex those organizational muscles! Juggling arrival times isn't just smart, it's sanity-saving. Plus, who doesn't enjoy a well-organized event where every moment flows like poetry?
Think of it this way: not only are you managing an exclusive bridal runway show, but you're also acting as the air traffic controller – guiding in eager friends and family.
And just like those extra-special runway moments are planned down to the minute, so should your lovely guests' arrivals.
Put some thought into scheduling the sequence. About how long would you want each guest or group to stay in front of your stage?
Factor in a small time buffer between arrivals to avoid any rush and keep things clean cut. The aim is for a smooth wave of heartfelt blessings and gifts – not your average city bottleneck!
A little pre-event communication with your guests can help too. Making sure everyone knows their arrival times, the general plan, and has an understanding of the 'rules' can lead to an incredible day of laughter, love and happy honking!
Assembling Memorable Elements: Photo Booths and More
An unforgettable event is built from unique elements, right? So, why not add a touch of fun and intrigue to your drive-by party with some extra treats like a photo booth? And here's the kicker – we're mixing old-school charm with new world social distancing guidelines.
Think outrageous masks, oversized sunglasses or hats on sticks. Let your guests pause for an Insta-worthy moment while still in their vehicles. Trust me, an album full of these radiant snapshots might just become your 'wedding-prep stress' antidote!
For added humor and excitement, surprise your loved ones with life-size cutouts of you and your significant other placed strategically at visible spots along the route. Can you imagine the flurry of conversation and giggles as the convoy rolls by spotting 'you' in different spots?
Infuse each part of the revelry with these creative touches. Remember, the best stories come from chapters filled with charm, comedy and unadulterated joy!
Spicing up the Event with Drive-By Bridal Shower Games
No bridal shower is complete without games! Sure, you might think, "How on earth do we play games in a drive-by format?" Well, creativity is your magic wand, and it's time to cast some spells!
Remember the photobooth from the last segment? Why not turn it into a game – best car-photo booth combo wins! Or envision a bingo sheet customized with instances or objects related to your love story. Guests can mark off sights as they drive by – like that adorable Golden Retriever because you both met at a dog park!
Here's another spin – create life-size cutouts of you and your swoon-worthy partner. Hide them en route and make it a hunt for guests to spot 'you' around corners or behind trees!
The goal here is not only to keep everyone engaged but also to ensure there are laughs echoing throughout the great drive-by caravan. So bring on the imagination rollercoaster and let's make this ride nothing short of giggle-some!
Rounding up the Shower with Lovely Party Favors
What's a fabulous party without equally fabulous parting gifts, right? Parting favors are your final encore after an amazing drive-by event, a tangible thank-you to your guests for being part of your joy ride. It's time to amp up the cuteness!
From personalized items like Hershey's Kisses and candles that promise a warm glow (much like your radiating bride/groom-to-be self) to cleverly themed hygiene items like hand sanitizers (which nobody can have enough of in these times), the sky's the limit!
And, worry not about breaking the bank – most of these ideas are quite budget-friendly.
The aim here is not just to hand out something that guests will stow away in their drawers. Make it something they look at or use and remember your special event. It's about crafting a delightful memory and wrapping it up in an unexpected bow – an echo of the delight they felt driving by for your special day.
Prioritizing Health & Safety during a Drive-By Bridal Shower
Now let's talk about the elephant in the room – keeping everyone safe and healthy during your drive-by celebration. Nodding along, aren't you? It's high time we switch our wedding planning hats with those health inspector ones.
But remember, it's not just about ticking off a safety checklist—it's about infusing these measures organically into your event without killing the merriment.
Start by setting up sensible social distancing norms. Maintain safe distances and discourage physical contact – no one is sadder than me to bid goodbye to those tight hugs and double-kisses, but hey, we're getting creative, remember?
Remember those stations we talked about – gift drop-off points, treat pick-ups? Sanitize 'em all! Have plenty of disinfecting supplies on hand to ensure high-touch areas don't become contamination hubs.
Communication is your secret weapon here. Let guests know in advance what to expect – from how they'll hand over gifts to how they can wave in sequences instead of handshakes.
Remember, prioritizing health doesn't mean sacrificing joy. It's a different hymn sheet that we're singing from, sure – but as long as it's sung with love and enthusiasm (and maybe a bottle of sanitizer), the tune stays melodious as ever!
Considering Neighbors: Keeping the Community Informed
Getting ready to roll out the red carpet for your drive-by bridal shower? Well, before we crank up the music and get our party engines revving, knock on a few doors – figuratively speaking.
Picture your friendly neighbors waking up to a line of honking cars outside their window on an otherwise peaceful Saturday – not the best beginning to the weekend, right?
Giving your neighbors the heads up about your upcoming fiesta is more than just an act of courtesy; it's also a chance for you invite them to join in on the joy. You never know, they might just turn urban balconies into VIP viewing boxes.
The aim is simple: let's make this celebration a neighborhood affair without causing any inconvenience. It's not about rattling windows with our merry hooping — it's about creating ripples of happiness while sharing fun stories over milkshake porches.
So hang verbal notices, send cards – however you decide to keep them in the loop, ensure mutual excitement jingles in every corner of your community.
Frequently Asked Questions
1. What is a drive-by bridal shower? Think parades meet bridal showers! Instead of gathering in one place, guests drive by the home of the bride-to-be, cheering from their cars and dropping off gifts. It's about keeping traditions alive while ensuring everyone stays safe and socially distanced.
2. How can I pick a theme for a drive-by bridal shower? It's all about reflecting your personal taste and style! The beauty of themes is that they are totally customizable. Love Kardashians? Plan a pastel aesthetic shower! The boho-chic trend takes your breath away? Go for a Bohemian setup.
3. Any tips on ensuring smooth arrival of guests at the shower? Organization is key! To avoid congestion, schedule your guests' arrival times. Also, clear communication of rules and plans to your guests before the event helps ensure everything goes perfectly.
4. How do I keep my drive-by bridal shower fun? Innovation is your magical tool here! Consider elements like a social distancing photo booth, life-size cutouts of you and your partner, or shower games adapted to the drive-by format.
5. What should I consider while choosing party favors? Party favors should resonate with your theme and be memorable yet budget-friendly. They can range from personalized items like Hershey's Kisses to sensible gifts like hand sanitizers.
6. Health & Safety are important during such events – how to ensure it? Correct – health and safety are paramount during a drive-by bridal shower! Ensure social distancing rules are adhered to, clean all surfaces regularly, dissuade physical interactions, and communicate guidelines clearly beforehand.
7. Should I inform my neighbors about my drive-by bridal shower? Absolutely yes! Not only is it considerate, but you may also invite them to participate if they wish. Let's create ripples of joy throughout the community!
The Final Lap
There you have it – your roadmap to a spectacular drive-by bridal shower! From weaving in creativity with themes and games to setting the stage through inviters, managing traffic with calculated punctuality, and saying the sweet goodbye with adorable party favors – we've navigated through it all.
We've kept our community informed, our health in check, and most importantly, kept the party spirit high! Sure, it's a new track with unique turns, but remember – love is steering this wheel. So buckle up for an incredible joyride that's bound to be nothing short of a memorable celebration!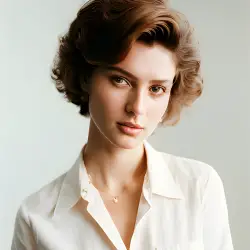 Latest posts by Carol Chatham
(see all)