As the maid of honor, best friend, or close family member tasked with planning a bridal shower, you want every detail to be perfect. After all, this is a once-in-a-lifetime event to celebrate the bride-to-be and her upcoming nuptials!
One of the most important aspects of any bridal shower is undeniably the food – and what could be more delightful than hosting a beautiful brunch filled with scrumptious dishes that will leave your guests raving?
But with so many options out there, it's easy to feel overwhelmed when trying to curate the perfect menu. Fear not! We've put together a list of 30 delectable and elegant bridal shower brunch ideas that are sure to impress your guests and create lasting memories for everyone involved.
Before we dive into our mouthwatering menu suggestions, let's take a moment to discuss some key considerations when planning a memorable brunch spread for your bridal shower.
What do you serve at a brunch bridal shower?
When planning a brunch bridal shower, the key is to strike the perfect balance between sweet and savory dishes that cater to a variety of tastes and dietary preferences.
Start by considering the bride-to-be's favorite foods and build your menu around those. You may also want to include some classic brunch staples, as well as a few creative and unique options to surprise and delight your guests.
As you plan your menu, think about incorporating a mix of hot and cold dishes, finger foods, and more substantial offerings. This will ensure there's something for everyone to enjoy.
Don't forget about beverages – coffee, tea, juice, and sparkling water are essential for any brunch event. If you'd like to serve alcoholic drinks, consider offering mimosas or Bloody Marys as festive options.
Lastly, presentation is everything when it comes to a stylish brunch spread. Arrange your dishes on beautiful serving platters with fresh flowers or greenery for added visual appeal.
And remember – it's not just about the food! Create an inviting atmosphere with thoughtful table settings and decorations that reflect the theme of your event.
Now that you have an idea of what types of dishes to serve at a brunch bridal shower let's dive into our list of 30 mouthwatering menu ideas that will have your guests begging for more!
1. Delectable Mini Pancake Stacks
Mini pancake stacks are a fun and adorable way to serve pancakes at your bridal shower brunch. Create bite-sized stacks of fluffy pancakes, drizzle them with syrup, and top them off with fresh berries or chocolate chips for an irresistible treat.
2. Elegant Smoked Salmon Canapés
Impress your guests with these sophisticated smoked salmon canapés. Simply spread cream cheese on small slices of cucumber or crackers, then layer on smoked salmon and garnish with dill or capers.
3. Heavenly French Toast Casserole
A french toast casserole is perfect for feeding a crowd at your bridal shower brunch. Prepare it the night before by soaking thick slices of bread in an egg and milk mixture, then bake it in the morning until golden brown and fragrant. Serve with maple syrup, whipped cream, and fresh berries.
4. Mouthwatering Eggs Benedict Bar
Set up an eggs Benedict bar where guests can customize their own delicious creation. Offer English muffins or bagels as a base, along with various toppings like Canadian bacon, smoked salmon, avocado, spinach, and tomato slices. Don't forget the all-important poached eggs and hollandaise sauce!
5. Exquisite Bagel and Lox Platter
A bagel and lox platter is always a hit at any brunch gathering. Arrange various types of bagels alongside sliced smoked salmon, cream cheese spreads (think chive or veggie), capers, red onion, and lemon wedges for a mouthwatering spread.
6. Irresistible Breakfast Charcuterie Board
Create an eye-catching breakfast charcuterie board by arranging an assortment of cheeses, cured meats, fruit, nuts, and crackers on a large platter. Add in some mini quiches or frittata bites for an extra touch of elegance.
7. Gourmet Grilled Asparagus and Prosciutto Bundles
These grilled asparagus and prosciutto bundles are the perfect savory addition to your bridal shower brunch menu. Wrap fresh asparagus spears with thin slices of prosciutto and grill until tender and slightly crispy. Serve with a drizzle of balsamic glaze for added flavor.
8. Savory Spinach and Feta Quiche
A spinach and feta quiche is a classic brunch dish that never disappoints. Make it even more special by using puff pastry as the crust for an extra flaky texture. Pair with a simple green salad for a complete meal.
9. Decadent Chocolate Chip Scones
Satisfy your guests' sweet tooth with these rich chocolate chip scones. Serve them warm from the oven with clotted cream or butter for an indulgent treat that's sure to be a hit.
10. Refreshing Watermelon, Feta, and Mint Salad
This refreshing watermelon, feta, and mint salad is the perfect palate cleanser between all those rich brunch dishes. The combination of sweet watermelon, salty feta cheese, and fragrant mint leaves creates a delightful symphony of flavors that will leave your guests craving more.
11. Wholesome Granola and Yogurt Bar
Set up a granola and yogurt bar where guests can create their own healthy parfait creations. Offer various types of yogurt (Greek, regular, or dairy-free), an assortment of granola flavors, and a variety of fresh fruits and berries for guests to mix and match.
12. Flavorful Veggie Frittata Bites
These veggie frittata bites are packed with flavor and make for a delicious, protein-packed addition to your bridal shower brunch menu. Combine eggs with your choice of vegetables (think spinach, bell peppers, onions, or mushrooms) and bake in mini muffin tins for perfectly portioned bites.
13. Fluffy Blueberry Muffins with Lemon Glaze
Sweet blueberry muffins with a tangy lemon glaze are sure to be a hit at your bridal shower brunch. The combination of juicy blueberries and zesty lemon create a delightful flavor that pairs perfectly with a cup of coffee or tea.
14. Sophisticated Cucumber Tea Sandwiches
Cucumber tea sandwiches are the epitome of elegance when it comes to bridal shower fare. Thinly slice cucumbers and layer them on buttered bread with cream cheese spread. Cut off the crusts and slice into dainty triangles for a sophisticated touch.
15. Crispy Potato Latkes with Apple Sauce
Potato latkes are crispy, golden-brown potato pancakes that make for a delicious savory addition to your brunch menu. Serve them alongside apple sauce or sour cream for dipping.
16. Warm Brie and Fig Crostini
These warm brie and fig crostini are the perfect blend of sweet and savory flavors. Top toasted baguette slices with creamy brie cheese, sliced figs, honey, and chopped walnuts for an elegant appetizer that's sure to impress.
17. Signature Bloody Mary Bar
A signature Bloody Mary bar is a fun way to add some interactive entertainment to your bridal shower brunch. Provide guests with all the fixings like vodka, tomato juice, hot sauce, Worcestershire sauce, and an assortment of garnishes like celery sticks, olives, pickles, and bacon strips.
18. Scrumptious Stuffed French Toast Roll-Ups
Upgrade your regular French toast with these scrumptious stuffed French toast roll-ups. Fill flattened slices of bread with cream cheese and your choice of fruit (strawberries or blueberries work great), then roll them up before dipping in an egg mixture and frying until golden brown. Dust with powdered sugar for a beautiful presentation.
19. Colorful Rainbow Fruit Skewers
Add a pop of color to your bridal shower brunch spread with these vibrant rainbow fruit skewers. Thread various fruits like strawberries, pineapple chunks, kiwi slices, blueberries, and grapes onto wooden skewers for a healthy and visually appealing treat.
20. Tantalizing Tomato, Basil, and Mozzarella Caprese Salad Cups
Serve individual portions of tomato, basil, and mozzarella Caprese salad in small cups or glasses for an elegant touch. Drizzle with balsamic glaze or olive oil for added flavor.
21. Sweet Raspberry Almond Coffee Cake
This raspberry almond coffee cake is the perfect sweet addition to your bridal shower brunch menu. The combination of tart raspberries and crunchy almonds creates a delightful contrast that's sure to be a hit among guests.
22. Homemade Chicken Salad Croissants
Whip up a batch of homemade chicken salad and serve it on flaky croissants for a deliciously satisfying brunch dish. Add in sliced grapes or chopped nuts for extra texture and flavor.
23. Delightful Mini Zucchini Bread Loaves
Bake mini zucchini bread loaves as a tasty offering at your bridal shower brunch. These moist loaves are packed with flavor from grated zucchini and warm spices like cinnamon and nutmeg.
24. Tempting Avocado Toast Varieties
Offer a variety of avocado toast options for your guests to choose from, such as classic avocado with sea salt and lemon, or more creative variations like smoked salmon and capers, or cherry tomatoes and basil.
25. Blissful Mixed Berry Parfait Cups
Layer yogurt, granola, and mixed berries in small cups or glasses for a beautiful and delicious parfait that's perfect for a bridal shower brunch.
26. Crunchy Maple Pecan Granola Bars
Whip up a batch of homemade maple pecan granola bars for a crunchy, sweet treat that guests can enjoy during the brunch or take home as a favor.
27. Creamy Lobster Bisque Shooters
Serve individual portions of creamy lobster bisque in shot glasses for an elegant and indulgent appetizer that's sure to impress your guests.
28. Dreamy Coconut Macaroons
Sweet coconut macaroons are the perfect bite-sized dessert to round out your bridal shower brunch menu. Dip them in chocolate for an extra touch of decadence.
29. Rich Red Velvet Cupcakes with Cream Cheese Frosting
Bake up some rich red velvet cupcakes topped with tangy cream cheese frosting for a sweet treat that's perfect for celebrating love at your bridal shower brunch.
30. Indulgent Chocolate Fondue Fountain
A chocolate fondue fountain is the ultimate showstopper at any event, including your bridal shower brunch. Provide an assortment of fruit, marshmallows, pretzels, and cookies for dipping into the warm, flowing chocolate.
Frequently Asked Questions
Q: How far in advance should I plan my bridal shower brunch menu?
A: It's a good idea to start planning your bridal shower brunch menu at least a month in advance. This will give you plenty of time to gather recipes, create a shopping list, and coordinate with any caterers or vendors if necessary.
Q: What are some dietary restrictions I should consider when planning my bridal shower brunch menu?
A: When planning your menu, keep in mind that some guests may have dietary restrictions such as vegetarian, vegan, gluten-free, or dairy-free. Be sure to include a variety of options that cater to these needs so everyone can enjoy the delicious food.
Q: How much food should I prepare for my bridal shower brunch?
A: The amount of food you'll need depends on the number of guests attending your event. As a general rule of thumb, plan for about 1-2 servings per person for each dish. It's always better to have a little extra food than not enough!
Q: Should I serve alcoholic beverages at my bridal shower brunch?
A: Serving alcoholic beverages is entirely up to you and the preferences of the bride-to-be. Some popular options for a bridal shower brunch include mimosas, Bloody Marys, or champagne cocktails. If you choose to offer alcohol, be sure also to provide non-alcoholic options like coffee, tea, and juice.
Q: Can I make any of these dishes ahead of time?
A: Many of the dishes mentioned in this article can be prepared ahead of time to help reduce stress on the day of the event. For example, casseroles and quiches can often be assembled the night before and baked just before serving. Additionally, items like scones and muffins can be baked in advance and stored in an airtight container until needed.
Q: How can I make my bridal shower brunch more interactive for guests?
A: Adding interactive elements like a build-your-own parfait bar, eggs Benedict bar, or Bloody Mary bar can be a fun way to engage guests and allow them to customize their dishes. Additionally, consider setting up small stations for activities like decorating cupcakes or creating custom tea blends as favors.
Q: What should I consider when choosing the tableware and decorations for my bridal shower brunch?
A: The tableware and decorations you choose will depend on the theme and style of your event. Consider using coordinating linens, plates, and glassware that complement your chosen color scheme. Fresh flowers, candles, and personalized touches like place cards or menu cards can add an extra touch of elegance to your tablescape.
Conclusion
And there you have it – 30 incredible bridal shower brunch menu ideas that are sure to make your event an unforgettable celebration of love, friendship, and delicious food. As you plan your special day, remember that the most important thing is to create a warm and inviting atmosphere where the bride-to-be and her guests can relax, enjoy each other's company, and indulge in some truly scrumptious dishes.
As someone who has been entrusted with planning this important occasion, take pride in knowing that you've gone above and beyond to curate a menu that will delight everyone's taste buds while honoring the guest of honor. With these delectable options at your disposal, you're well on your way to hosting a bridal shower brunch that will be remembered fondly for years to come.
So go ahead – get creative with your menu choices, add personal touches wherever possible, and most importantly, have fun! After all, this is a celebration of love and happiness – so let the joy shine through in every aspect of your event planning. Happy hosting!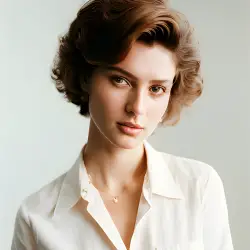 Latest posts by Carol Chatham
(see all)