Welcome to your sustainable dream wedding!
This magical day is all about celebrating your love while also cherishing the very environment that sustains it. So why not tangle it up in a beautiful symphony of sustainability?
You may question how sustainability could mingle with elegance and creativity, but trust me when I say – it only magnifies it!
Each intricate detail woven with environmentally friendly practices means your big day doesn't just spring out joy but also leaves our Earth smiling. From rocking cherished vintage rings to sending out eco-friendly invitations, dining on locally-sourced delicacies to dazzling in an ethical wedding dress, every aspect sings a beautiful ballad of green-conscious choices.
Ready to wave the magic wand and turn your wedding into a sustainable wonderland? Let's dive in together into these remarkable ideas for transforming every step of your love-filled journey into a sustainable statement!
Embracing Vintage Estate Jewelry for Engagement and Wedding Rings
Do you remember grandma's antique ring that winked from her finger in old family portraits? Or the fascinating tales of great-aunt's emerald necklace, beaming mysteriously in the attic treasure chest? With a story etched onto each exquisite piece, vintage estate jewelry holds a charm that new can never compare.
It's time we breathed life into these timeless beauties and let them encircle our fingers as a profound symbol of love. Plus, what could be more authentic than an heirloom ornament threading generations of love stories together on your special day?
Why, you ask? It's simple. The true beauty of vintage jewelry goes beyond its aesthetic appeal – it sparkles with sustainability! By choosing estate bling, you're skipping the environmental impacts linked to crafting fresh pieces, bringing in eco-joy without losing an ounce of sparkle.
"But I really want a diamond!" No worries. We're not asking you to forgo your dream gem. Instead, ponder over lab-grown gemstones or conflict-free diamonds. Modern technology has made it possible to create dazzling gems in labs – as beautiful as their mined counterparts but sans the drastic environmental footprint.
Not all "real" diamonds have an ugly backstory either! The Kimberly Process Certification Scheme tracks the origin of your precious stones ensuring they're conflict-free and sourced responsibly. Pretty neat, right?
Companies like Charles and Colvard have set up shop marrying sustainability with sparkle. Specializing in producing socially responsible jewelry, their commitment to providing green-conscious choices makes them pioneers in this sector.
So here's your chance- own those design eras with Art Nouveau curlicues or let Vintage Victorian gems nestle on your finger. Wrap the elegance of yesteryears around you as you step into tomorrow together, all while caring for Mother Earth.
Incorporating Eco-Friendly Invitations in Your Wedding Proceedings
Your wedding invitation – it's the first sprinkle of excitement for your guests; a peek into what's to come, a delightful hint of the magic you've been brewing. But here's a twist – let's add a dash of sustainability to your invite stroke.
Did you know you could craft eco-savvy invites that align perfectly with your commitment to the planet? True, the charm of traditional paper-based invites is hard to deny. But when trees get chopped and excess water is consumed for producing those glossy, gilded cards – it does lose its shine just a tad.
How about considering alternative options? A hearty wave to recycled paper invitations which not only reduce tree-cutting but also reuse waste material! Companies like Paper Culture offer stunning designs on 100% recycled paper and guess what? They even plant a tree for every order they receive! How cool is that?
Yet another intriguing option is plantable paper invitations. Botanical PaperWorks creates bespoke goodies that can be planted and voila! You've got beautiful flowers blooming as reminders of your special day.
Now, if you're game for something totally out-of-the-box, digital invitations are your knight in shining armor. With zero paper involved, these modern-day invites save trees, water, and energy while providing an engaging experience for your guests.
Send out those evites booming with interactive features, themes matching your wedding aesthetics (you can even include your love story!).
Rethinking wedding stationery might seem challenging but stay committed to this sustainable course. Let's announce your upcoming nuptials with planet-friendly flair. From e-vitations to seed-paper cards, let the journey to your perfect green wedding start with the most adorable green invite!
Transforming Your Wedding Registry into a Sustainability Statement
Wedding gifts – now that's the section everyone turns to when they receive an invitation, right?
You, as the couple of the moment, have the power to guide those well-meaning friends and family with your gift registry. So why not transform this ordinarily forgettable list into a bold declaration of your green-commitment?
Straying from traditional material gifts and embracing an eco-conscious presents outlook can add an impressive layer to your sustainability journey.
From organic bedding sets to energy-efficient appliances and fair-trade decor – these reside on the greener side of life; they're useful, resourceful, and tug at planet-loving hearts.
Then we have supporting environmental causes with charity registries. Yes! Imagine instead of receiving that sixth blender, guests contribute towards saving rainforests or providing clean water in areas less fortunate.
You are turning a day of your joyful celebration into a lifetime of impact for someone else. Now that's a memorable gift!
Choosing Sustainable Venues for the Wedding and Reception
Now let's talk scenery, the stage where your love comes alive, where every moment of your big day unfolds – the wedding venue! A key player in any wedding saga, it's about time we looked at our beloved venues through the lens of sustainability.
Why should a building with beautiful views outside be devoid of beautiful practices inside? By choosing eco-conscious venues, you can substantially trim down the carbon footprint of your celebration.
Many venues are catching up on this green wave; locations that not only host your gala but believe in efficient energy usage, waste management, water conservation, and sourcing local products.
Imagine exchanging vows in a breathtaking barn lit up entirely by daylight or a seaside resort running on wind-generated energy. Or perhaps you fantasize about an antique greenhouse turned venue, lush with plants that gobble up carbon dioxide! The possibilities are as endless as they are exciting.
For those ogling at the idea of alfresco weddings – bravo! Outdoor celebrations more than make up in charm what they might lack in pomp and grandeur.
Mother Nature becomes your stylist – drapes of sunrise or sunset, scattered flowers for décor, the melody of birds for music- Do we even need to plug into electricity?
Opting for Local and Seasonal Foods for Wedding Meals
We've thrilled our eyes with dreamy venues, impressed touch with thoughtful gifts, and now – it's time to tickle those taste buds.
Food becomes the heart of any celebration; it gathers people at the table, fuels laughter, and of course, satiates tummies! So why not let it reflect your commitment to sustainability too?
Here comes local and seasonal food to play the green superhero! It's tasty, fresh, and above all, doesn't lug behind a massive carbon footprint caused by long-distance transportation.
After all, there's a certain satisfaction in knowing your nutritious farm-fresh veggies didn't need a passport to arrive on your plate!
Straying from traditional menus and embracing a seasonal feast is saying yes to flavor, variety and Mother Earth! That succulent summer peach in your dessert or the crisp winter lettuce in your salad, they are celebrating their prime – just like you are!
And then we take a leap into the land of vegetarian or vegan menus – lessening our ecological impact significantly.
Before you worry about Aunt Martha missing her steak; trust me when I say plant-based dishes can be mouth-watering boot-stompers too. Hearty lentil patties, creamy pumpkin soup or that wine-infused mushroom risotto…we could go on!
The essence here is conscious choice. Knowing where your food comes from, how it impacts our planet; instills a newfound respect for these everyday delights.
While you bask in love & adulation under your twinkling canopy, let sustainably sourced food sit proudly on those plates – telling its own story of resilience and respect!
Renting Wedding Decor and Attire: A Sustainable Choice
Here comes the fun part – playing dress-up! But, instead of sprinting towards a fresh-off-the-ramp outfit, let's take a green detour. Welcome to the magical world of rentals – your sustainable, budget-friendly fairy godmother.
Why rent, you ask? Buying tends to encourage one-time use and then pushes items into oblivion – like stacked up in a wardrobe or forgotten in old cardboard boxes.
Renting? Ah! That's extending the lifecycle of clothing and décor items – reducing waste, saving resources and merrily dancing on the tune of sustainability.
So let's weave this rental magic into your wedding wardrobe. Agreeably, a bride's dress is soulfully chosen but consider its eco-cost and you might think twice.
Go for rental attires where you look breathtakingly beautiful without paying heaps or causing planetary distress. Rental companies like The Black Tux or Generation Tux offer such sustainable choices that make you look cool while keeping our Earth cool!
Pondering about how to get that dreamy ambience without hurting our planet? Rental decorations to the rescue!
Dramatic chandeliers or flower-adorned arches, rustic wooden tables or plush lounge sofas – these rented gems add an eco-friendly stroke to your enchanting canvas.
Remember – A wedding is not just about showcasing glittery perfection but an expression of your values as a couple. By incorporating rentals in crucial aspects like clothing and decoration, you're opening your party to an infectious wave of sustainability – ultimately inspiring others along the way!
Making Environmentally Friendly Choices for Wedding Exits
As your magical day draws to an end, it's time for the grand finale – the wedding exit! Traditionally, the scene is often set with a shower of rice, confetti or even a spectacle of fireworks. But let's pass on these conventional practices and sprinkle some eco-luxury onto your exit memories instead.
The typical plastic or paper confetti, despite its colorful allure, isn't a friend of our planet. But that doesn't mean we bid goodbye to this fun tradition. Replace it with biodegradable alternatives that delight both your guests and Mother Earth.
Imagine being showered with tiny petals or fragrant herbs instead of artificially dyed paper – beautiful, memorable and environmentally friendly!
Your dreamy farewell doesn't have to stop there. Dissolvable confetti could be another befitting eco-alternative gracing your green event.
These joyful sprinkles made from special materials dissolve in water or disintegrate over time into earth-friendly components. The Confetti Bar is one such place where you can find such interesting options.
It's all about repainting your celebration canvas with eco-colors here! Remember, each tiny piece of biodegradable or dissolvable confetti tossed in the air is an echo of our commitment to protecting this wonderful world we live in.
Planning for an Eco-Friendly Honeymoon
"Happily ever after" has a mesmerizing ring to it, doesn't it? But throw in "sustainably ever after" and suddenly we're creating stories that matter! Post-wedding, as you pack your bags for that much awaited honeymoon, let's ensure the journey leaves stars in your eyes without leaving scars on our planet.
Eco-friendly honeymoons are all the rage and guess what? You don't have to compromise on luxury or comfort. Earth-conscious resorts like the Six Senses blend extravagance with sustainability beautifully.
Relax in their organic cotton sheets, munch on locally grown treats, rejuvenate with natural spa therapies – it's all about being pampered while pampering Mother Earth.
No, your dream destination doesn't always have to be half the globe away! Explore hidden charms closer home and reduce carbon emissions associated with air travel.
Cycle through quaint town streets, cosy up in a solar-powered cabin upstate or hike along scenic trails – joy can be found around every corner, if we only choose to see.
Also consider supporting local economies by opting for family-run accommodations and attractions over large franchises. By doing so, you're directly supporting local communities and fostering responsible tourism.
And for when your itchy feet simply can't resist exotic destinations, consider booking platforms like Kind Traveler that pledge a part of your booking amount towards helping kickass charities like Global Green or WildAid.
Let's redefine 'romantic' to include 'sustainable'. Why not kiss under a canopy of stars knowing your love story is penned with respect for this wonderful planet we share? Now how's that for an unforgettable "and they lived sustainably ever after" story!
Designer Focus: Sustainable Wedding Dress Brands
Welcome to the runway show of your dreams – where every piece is stitched with love, oozing style and drenched in sustainability!
First to sashay down our eco-catwalk is Grace Loves Lace. This brand weds ethereal beauty with ethical practices, concocting gowns you'll adore. Through a passion for natural materials and a commitment to responsible sewing techniques, they triumph over resource-heavy practices.
But that in no way means compromising on aesthetics. Whether it's dreamy boho-chic you're after or a timeless silhouette that whispers romance, their stunning creations will leave you spellbound.
Next up, we have Sanyukta Shrestha stealing hearts with her designs. Striving to strike a harmonious balance between style and selflessness, her creations are nothing short of visual poetry.
Fanfare? Organic cotton. Lacework? Hand-spun silk. As she works her magic with these renewable fabrics, the outcome is an exquisite ode to sustainability.
Let's wrap up this green glance reel with Reformation Bridal – the queen of sustainable chic! Their mantra 'Being naked is the #1 most sustainable option but we got #2' rings true in their eco-luxury designs.
By utilizing eco-fabrics and repurposed vintage materials, they present brides with an intoxicating blend of ethical opulence and modern design.
This trio of talent paints an inspiring picture, proving that style and sustainability can gracefully dance hand in hand down the bridal runway. Each designer undeniably revives our faith – that we can look jaw-dropping gorgeous while embracing our responsibility towards this magnificent planet!
Revamp Your Beloved Pair of Shoes for the Special Day
The spotlight has shown upon your dress, twinkled at the ring – now it's time for your shoes to shine! And we're not just talking brand-new, glass-slipper fairytale magic; we're stepping into the enchanting world of upcycled elegance.
Yes, you heard right. That favorite pair of shoes gathering dust in the back of your closet? They've got oodles of potential! Think about it; they've proven their comfiness and hold stories nestled deep within. Isn't that what wedding outfits are about – comfort and wonderful stories?
So let's infuse new life into those love-worn shoes with some eco-magic. Get crafty with a touch of glitter, a sash of satin or jewels that catch the light. Turn them into a wearable piece of art that matches your gown while encapsulating memories from your past.
Don't fancy DIY? No problem! Footwear re-purposing is a growing trend and many professionals are more than equipped to transform worn-in to WOW! They'll work with you to create custom designs that suit your unique bridal vision while keeping sustainability in check.
Frequently Asked Questions

1. What are some good sustainable alternatives for traditional engagement rings?

Consider vintage or estate jewelry, that have a blend of history and sustainability. You can also opt for rings made with lab-grown gemstones or conflict-free diamonds verified by the Kimberly Process Certification Scheme.

2. Is there any eco-friendly alternative to traditional paper wedding invitations?

Absolutely! Recycled or plantable paper are both green alternatives to typical card stocks. Even better, consider going digital with your invites.

3. Is there a way to combine my wedding registry with my commitment to living sustainably?

Yes, there is! You can request eco-friendly gifts on your registry to emphasize your commitment to a green lifestyle. A charity gift registry can also amplify your passion for environmental causes.

4. How can I reduce the environmental impact of my wedding venue?

Choosing an outdoor venue lets you take advantage of natural light, reducing energy consumption. Further, look out for eco-friendly venues actively committed to sustainability practices.

5. How do I make my wedding meal choices more sustainable?

Opt for local foods that are in season during your wedding month and embrace vegetarian or vegan menus. These changes can dramatically reduce the carbon footprint associated with food sourcing and production.

6. Are there sustainable options available for wedding attire?

Yes! Wedding outfits rental is a fantastic idea; it helps save resources by extending the lifecycle of clothes, reduces material waste and can be significantly more cost-effective too.

7. Can I have an eco-friendly honeymoon without compromising luxury?

Definitely! From staying at environmentally conscious resorts like Six Senses Resorts, to choosing local tourism or booking through platforms like Kind Traveler, you can plan a luxurious honeymoon that aligns with your sustainability values.
Wrapping Up
Wow! We've journeyed together from sustainable rings to green honeymoon goals, adding dollops of eco-glitter to every aspect of your big day. From each parchment of an invitation sent out, down to the cherished shoes that carry you towards marital bliss – we've proved that love isn't just about two hearts meeting, it's also about honoring the Earth that cradles these beating hearts.
So as you plan your nuptials and promise eternal love to your partner, remember to extend some of those vows to our beautiful planet. It's time for a new tradition – one where we don't just say 'I do' to each other, but also 'We do care' for Mother Earth! Here's raising a toast to sustainable LOVE and beautiful beginnings!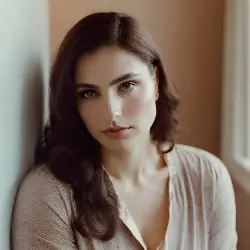 Latest posts by Ana Medea
(see all)