(Image credits to Ted McGrath)
Congratulations on your upcoming Mexican wedding! As you start planning for the big day, one important decision is figuring out what to wear.
Mexican weddings are known for their vibrant and colorful aesthetics, so it's the perfect opportunity to break out of your fashion comfort zone and have some fun with your attire.
In this blog post, we'll go over some key considerations for choosing the perfect wedding outfit, including traditional Mexican wedding attire, dress codes to consider, and tips for accessorizing.
We'll also touch on cultural sensitivity and respect, as well as offer some suggestions for plus-size and comfortable footwear options.
Let's dive in!
Understanding Mexican wedding culture and traditions
Before we dive into what to wear to a Mexican wedding, it's important to have a basic understanding of Mexican wedding culture and traditions.
Oftentimes, these weddings are large gatherings that include not only immediate family, but also extended relatives and friends.
They're usually held in a church or other religious space and followed by a fun-filled reception complete with music, dancing, and of course ample amounts of mouthwatering Mexican cuisine.
In Mexican wedding tradition, the bride and groom are the center of attention, and their families play important roles in the ceremony and reception.
The bride's father walks her down the aisle, and the groom's mother places the wedding rings on the couple's fingers.
It's also common for the bride and groom to exchange gifts and for the bride to wear a garter.
It's commonly known that Mexican weddings feature shiny colors and clothing associated with the culture. Although, it's noteworthy to mention that each couple is different and therefore each wedding will reflect those differences.
Some couples may want a more modern approach while others would like to maintain traditional roots by incorporating Mexican elements into their big day.
Dressing for the weather and venue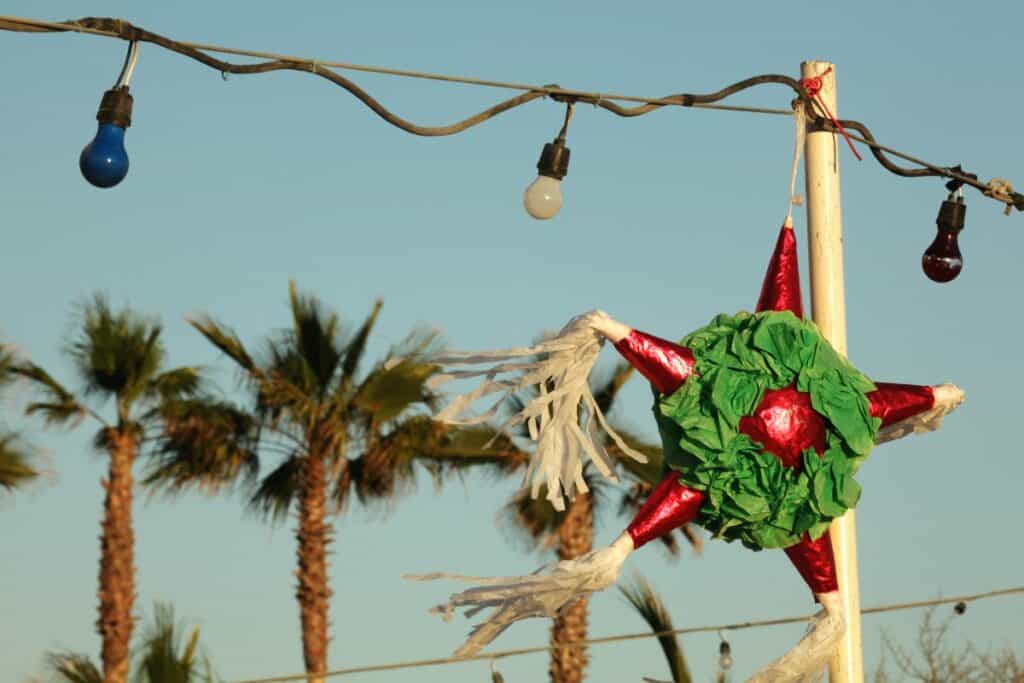 When deciding what to wear for a Mexican wedding, it is important to check the weather of your destination.
If the wedding takes place in Mexico, bear in mind that the picturesque country has various climates throughout its vast landmass – from searing heat and sunshine to rain-soaked bouts.
So as you mull over which attire best suits this special event, also consider where exactly it will be held so that you can dress accordingly!
If you plan on attending an outdoor wedding, it is crucial to shield yourself from the sun. Thus, wear a hat or any other headgear plus airy and light clothing in pale shades.
It's best to stay away from darker tones which may trap heat and make you feel more uncomfortable.
If the wedding ceremony is taking place in a religious venue, then you should bear in mind that these places can sometimes be rather warm in hotter months.
Choose light-weight and airy clothing to ensure your comfort and prevent perspiration; and remember not to wear anything too revealing or inappropriate for a religious setting.
If the wedding is taking place during the cooler months, you'll want to choose layers and warm fabrics, such as wool or cashmere.
A shawl or wrap can also be a helpful addition to keep you warm during the ceremony and reception.
Even on the sunniest of days, it's wise to keep a light jacket or wrap accessible in order to stay warm once the temperature begins to dip at nightfall.
Traditional Mexican wedding attire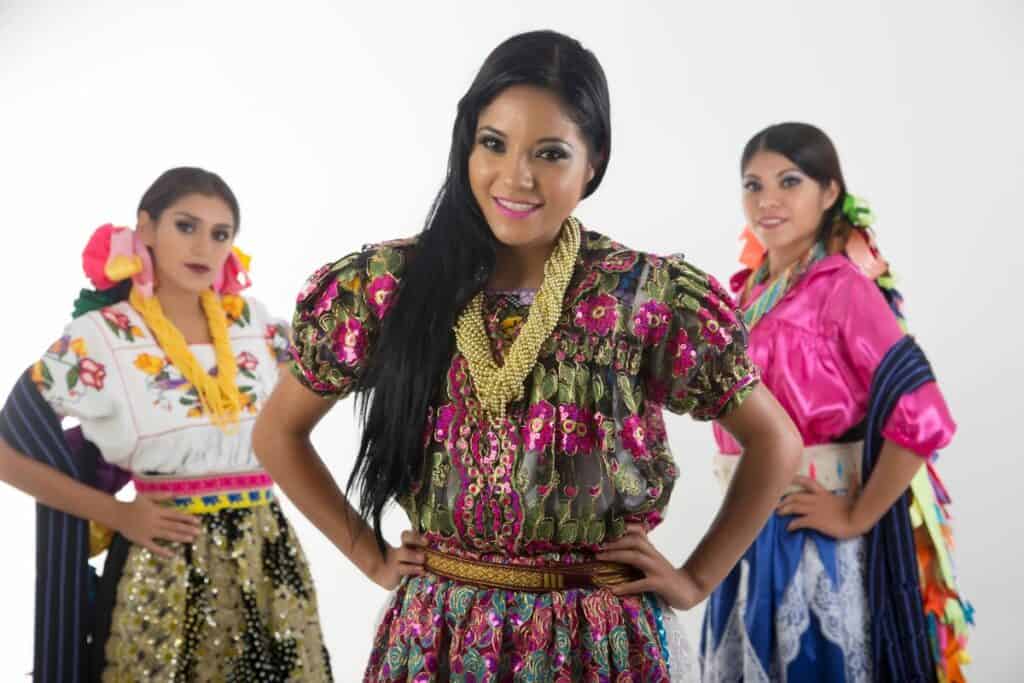 Mexican wedding ceremonies are an excellent way to honor and celebrate culture, so it's no surprise that many guests choose traditional Mexican wedding attire.
Women typically select dresses with vibrant colors, elaborate stitches, flounces and other intricate details like off-the-shoulder sleeves and a full skirt. These can be coupled with gorgeous shawls or wraps for the perfect finishing touch!
Men can make a bold fashion statement at any traditional event with a stylish Mexican wedding jacket, also known as "charro" jackets.
These dark navy or black color options are accompanied by radiant gold and silver embroidery along the sides and cuffs, offering intricate detail to an already luxurious look.
Complete your dashing appearance with some tailored trousers, a crisp white shirt, and top off the ensemble with a wide-brimmed hat for that original touch of class!
If you're not sure where to find traditional Mexican wedding attire, consider contacting a local dressmaker or tailor. They may be able to create a custom outfit for you or point you in the direction of a store that carries traditional Mexican wedding attire.
Modern and fashionable options for Mexican weddings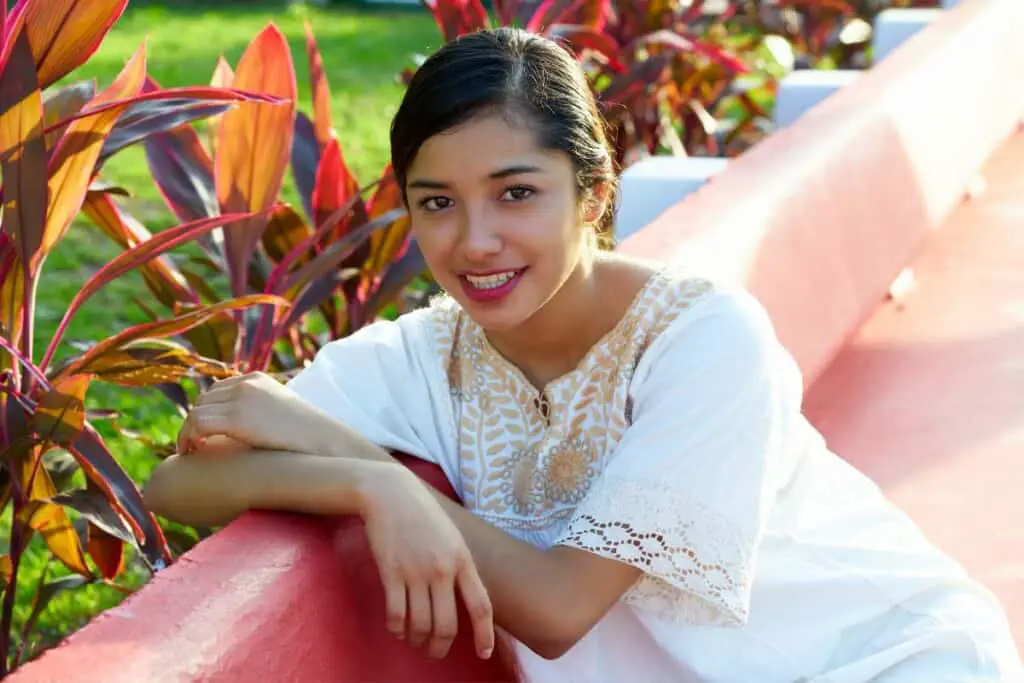 When celebrating a Mexican wedding, couples and guests can still look timelessly stylish while embracing modern trends.
For men, it can be a great idea to opt for tailored suits with neutral hues such as black, grey or navy blue to complement the elegance of the occasion.
Make sure your suit fits you perfectly; this will ensure both a fashionable and suitable appearance for any formal event!
Women attending a Mexican wedding can also make an unforgettable fashion statement in modern and sophisticated styles.
From beautiful black, white or beige dresses that are crafted from luxurious silks, satins or lace to stylish heels, sandals or other fashionable footwear; the possibilities for making a style-savvy impression at your next event are endless!
Once again, keep in mind that Mexican weddings often take place during the warmer months, so breathable and lightweight fabrics are essential.
It's wise to avoid wearing overly formal or bulky clothing since they may cause discomfort due to the warmth of summer.
Dress codes to consider
When selecting an outfit for a Mexican wedding, it is also important to adhere to the dress code. Though many Mexican weddings are more laid back than Western ones, following the dress code shows a sign of respect to the couple and their tradition.
The most common dress code for a Mexican wedding is "semi-formal," which means you should aim for something a little more dressed up than everyday wear but not as formal as a black-tie event.
For women, this could mean a knee-length dress, a skirt and blouse, or dress pants paired with a dressy top. Men can wear a suit or a dress shirt and trousers.
If the wedding ceremony is of a more conventional nature, you may need to adhere to a stricter dress code – such as "formal" or "black-tie". In this case, it would be best to choose something like an elegant full-length gown or a tuxedo. 
Make sure to double-check with either the bride and groom or their wedding planner on what dress code is expected so you can make an appropriate choice.
Choosing a color scheme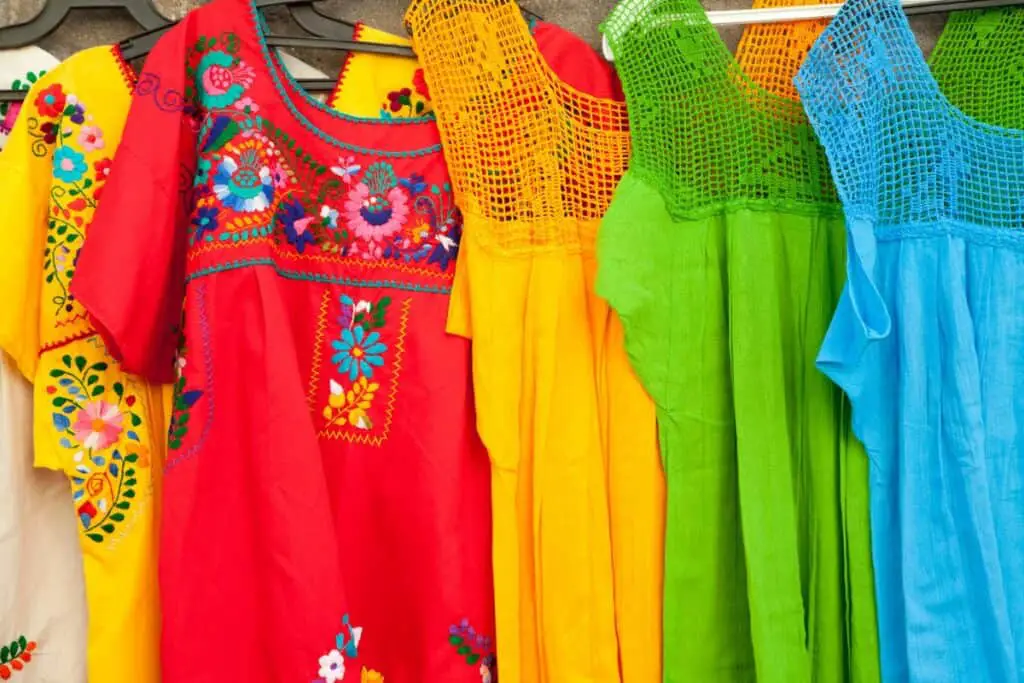 If traditional Mexican wedding attire isn't your thing, don't worry! There are plenty of other options for what to wear to a Mexican wedding.
One important consideration is choosing a color scheme that complements the vibrant and festive atmosphere of the wedding.
Bright and bold colors are always a great choice for a Mexican wedding. Think shades of red, orange, yellow, green, and blue.
You can also consider softer pastel shades, such as pink, lavender, and mint green.
If you're not sure which colors to choose, consider the wedding's color scheme and try to find shades that coordinate well.
You might also consider the time of year and the location of the wedding – for example, light and airy colors might be more suitable for a beach wedding, while deeper and richer shades might be better for an indoor ceremony.
Appropriate accessories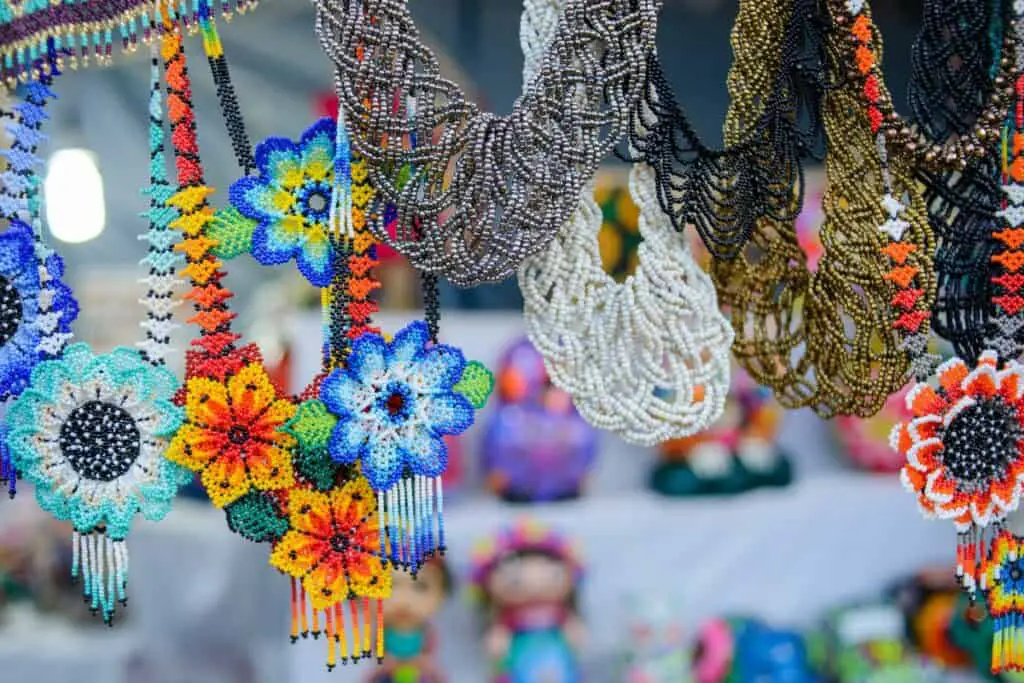 Once you've chosen your main wedding attire, it's time to think about accessories.
Mexican weddings are the perfect opportunity to go all out with your accessories, so feel free to mix and match different pieces to create a truly unique and personal look.
For women, you can spice up your look with some statement jewelry like striking earrings or a vivid necklace, or go for something more creative and add a splash of color to your ensemble with an eye-catching clutch or handbag. 
If you are going traditional with your dress, why not accentuate it even further by sporting some exquisite lace or embroidered boots? Get out there and make that style shine!
Men can also spice up their ensemble with a range of accessories, like using a pocket square with an eye-catching pattern or wearing a bold tie. 
Or you could opt for something more distinct and take your look to the next level by wearing a wide-brimmed sombrero! This striking piece is sure to deliver Mexican flair and make heads turn wherever you go.
Suggestions for plus-size attire
For plus-size guests, finding the perfect wedding attire may sound intimidating. Fortunately, there are a wide variety of stylish options that will flatter any body type! 
For example, you can consider an empire waist dress or outfit for a more balanced silhouette. Additionally, A-line dresses and maxi skirts are perfect options to elongate the figure while creating an elegant look.
No matter what style you choose, you're sure to find something beautiful that will make your special day even more unforgettable.
If you are still struggling to find your perfect dress or outfit, then a tailor-made piece might be your best bet.
Working with an experienced dressmaker means that clothing can be made to fit you perfectly, which will make you look stunning and feel amazing as all eyes are on you for your special occasion. Don't settle for anything less than perfection – have something made just for YOU!
Choosing comfortable footwear
If you're attending a Mexican wedding, be ready for a day full of dancing and celebration!
Knowing that it's paramount to select shoes that provide comfort for extended standing periods. After all, no one wants their feet to hurt when they should be having fun!
For women, this means it's helpful to have shoes that offer cushioning and support, such as sandals or ballet flats.
If you're looking for a bit of added height, opt for wedge heels or block heels – they look great while still providing all the comfort you need to make it through your day!
For the guys, comfortable footwear such as soft loafers and low-heeled dress shoes are a great option for comfort.
If you're feeling adventurous and want to truly embody traditional Mexican wedding attire, then a pair of boots will give your look an extra something special while also allowing you to still be comfy throughout the day!
Renting versus buying wedding attire
It can be a daunting task to decide what you should wear for an upcoming Mexican wedding, especially when debating between buying or renting.
If your wallet is tight or if you don't want the garment gathering dust in your closet afterwards, then rental stores are likely your best bet!
Not only do they have many different choices of traditional Mexican attire for rent but their prices often fall within manageable ranges.
However, if you have the budget for it, purchasing your wedding outfit can be a great choice. This works particularly well if you plan to wear the outfit again, struggle to find something that fits your size properly, or if you wish to design a custom piece!
Ultimately, the choice to rent or buy depends on your personal circumstances and preferences. Ensure you give yourself plenty of time to explore different options in order to find the most suitable one for you.
Frequently Asked Questions
What colors can I wear to a Mexican wedding?
When deciding on a color scheme for your clothing at a Mexican wedding, there is not always a definitive answer.
Nevertheless, traditionally bright and vibrant hues are favored choices. Red, orange, yellow or pink can easily offer an inviting atmosphere to the occasion while representing traditional Mexican culture.
Whether you decide to go with eye-catching primary colors or softer pastels – these panoplies of shades will surely add festivity to your ensemble!
When attending a Mexican wedding, it's important to remember that white is traditionally worn exclusively by the bride.
To avoid upstaging her, refrain from wearing an all-white ensemble; however, integrating white as an accent color will help you create a beautiful and appropriate outfit for the occasion!
Consider adding pieces such as a crisp white shirt or stylish accessory to your look—it'll make all of the difference.
Is it okay to wear black to a Mexican wedding?
In Mexican culture, black is often associated with sophistication and elegance, and it can be a stylish choice for a wedding guest outfit.
Thus, unlike many other ethnic weddings, wearing black is often considered acceptable for a Mexican wedding. 
Nonetheless, it is essential to pay attention to the dress code and cultural customs of your invited wedding. Make sure your black outfit is worn in a respectful way, and does not overshadow or detract from the significance of the occasion.
In conclusion
There are many factors to consider when choosing what to wear to a Mexican wedding. Whether you choose traditional Mexican clothing or something more laid-back, make sure it fits the dress code of the event and is respectful of cultural norms.
Additionally, don't forget to accessorize with flair! With these tips in mind, you will easily find a perfect outfit that celebrates both the couple's culture and traditions while feeling comfortable and stylish at the same time.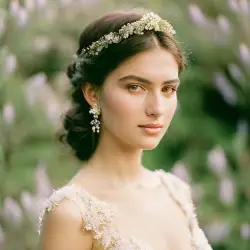 Latest posts by Rosie Liliy
(see all)