Get ready to shimmy into a world of whimsy and enchanted allure as we journey through the magic of ethereal wedding themes!
The ethereal style is your ticket into an enchanting fairy tale, filled with glimmers of Paris, whispers of woodland tales, and echoes of rolling waves on Tuscan shores.
But what does it mean to have an ethereal wedding, exactly?
Picture soft hues of mauve mingling with blush pastels in a rustic mountain setting or imagine sun-soaked beaches kissed by corals. It's about flowing fabrics, glistening tones that take you right into the heart of a dreamy fairytale. It's about basking in the warmth of your love story whilst being gently caressed by undeniable elegance.
And while the design aspects are significant, don't underestimate the power of your event team – from photographers capturing those fleeting seconds to floral designers bringing the magic alive, every single detail matters.
I'm here to guide you through this mystical maze and ensure you pick a style that not only dazzles your guests but truly sings to your soul. So hang tight as we delve into wonder and unravel how you can weave your very own sparkling narrative- one where YOU are the princess in the heart of an awe-inspiring ethereal landscape. You ready? Let's go!
Majestic Parisian Inspired Ethereal Wedding
Let's jet-imaginary-set to the city of love and haute couture: Paris! There's something magical about the off-the-shoulder style that screams "Paris, darling!" – think Swan Lake meets chic street style.
Paired with light, pastel tones – we're talking soft pinks and creams; it's like stepping onto a Monet canvas. See how easy it is to breathe life into your Parisian ethereal wedding?
From whimsical lace applique on your finest attire to the creamy rose centerpieces, every detail is a thread in this romantic tapestry. It's all about conjuring the charm of Paris in every element – decorated vintage birdcages as unexpected centerpieces?
Yes! Think macarons as favors, glittering chandeliers swaying gently above your heads as you dance your first dance.
Infuse some rich history with Parisian inspired art-deco invitations or tap into French culinary delight with a croquembouche wedding cake. Let the spirit of Paris flow through every design choice you make.
Remember, it's not just about replicating what's 'Paris', but also capturing its essence – letting it play muse to your grand love story!
So, tulle and twinkling lights at the ready? Let's whisk our guests into an evening under the Parisian sky – creating memories adorned in soft pastels and romantic jest.
Golden Peach Ethereal Style: A Springtime Fairytale
When spring is in the air and you feel the sweet kiss of tender blossoms, that's when you know it's time for a golden peach ethereal style wedding. Imagine your day bathed in dreamy soft hues of peach, creating a unique woodland fairytale magic.
Now, when we think of peach, we may think eyeshadow… no, we're doing it bigger! Let's commit to this color all the way with an Alex Vail Bridal Couture gown adorned with whispers of woodland magic thanks to their peach metallic appliqué.
But it's not just about the bridal look. Carry the theme through your floral arrangements and tablescape. Pairing peaches and cream roses with delicate eucalyptus creates an enchanting forest-like charm. A touch of gold cutlery can add an unexpected elegant sparkle to your setup.
Take it one step further and lure your guests with peach bellinis as they enjoy canapés in a softly lit marquee draped with silk ribbons. Oh! And don't forget to add a burst of golden glow through illuminated fairy lights strung whimsically from tree branches.
Make no mistake – deciding on golden peach for a spring wedding is like choosing to dance amidst fluttering butterflies in an ethereal fairytale world!
The Rustic Charm of Forest and Organic Ethereal Looks
Venture deep into the heart of enchanting forests as we explore the rustic charm of organic ethereal wedding styles. Think earth-tones, soft moss greens, hearty wood elements, and free-flowing fabrics that dance on the forest breeze.
There's something fundamentally grounding about taking your vows amidst the whispering trees. Now, let's take that essence and paint a wedding scene! Adorn long wooden tables with cascading greenery, sitting harmoniously with ceramic plates and brass cutlery.
Don't restrain your floral choices to just flowers – instead let loose! Experiment with wild branches, ferns, and your favorite forest finds to create unique decorations. And while you're at it, falling petals adorning a grassy aisle- it's like poetry in motion.
Imagine a wedding arch crafted from intertwining branches and lush leaves. Talk about creating an altar worthy of a woodland nymph! You could even swap traditional seating for hay bales draped in linen and scatter cushions for an added organic feel.
And why not take advantage of the forest when it comes to your wedding photos? Pose against old bark or kiss under dappled sunlight filtering through the canopy for magical memories.
Trust us; the natural beauty of embracing forest and organic looks hasn't gone unnoticed – it's been highly inspired by the enchanting beauty of Mother Nature herself.
Seaside and Sun-soaked Ethereal Wedding Styles
You feel the salt-kissed breeze on your face and hear the melody of crashing waves – that's the start of your seaside and sun-soaked ethereal wedding journey. Adoringly ideal for beach-bound couples who want an ethereal bohemian look, this style shouts salty air and sandy toes.
Begin your voyage by choosing a light and flowy dress, perhaps with scallop lace details to mirror the rhythm of the sea. Then, hang onto that vision and carry it through to soft blue bridesmaid dresses, like hues of undulating ocean waves.
Consider decking your ceremony aisle with hurricane lanterns filled with sand and tealight candles. It's not only charming but also guides guests right where they need to go as the sun begins to dip into dusk.
Turn seashells and corals into quaint décor elements – think table centerpieces or boutonnieres! What could be more authentic than wearing a piece of the sea on your big day?
As you lean into natural tones for your decoration base, remember to add that ethereal element in your accessories. Soft golden hairpins nestled in loose waves or even pearls strung over barefoot sandals can be the perfect sea-inspired touch!
So, let's commemorate your love under an open-bristle beach umbrella. Flooded with natural sunlight and love!
Romance of Moody, Mauve Tones and Italian Ethereal Styles
Let's take you on a journey filled with effervescent bubbles of Prosecco, cobblestone streets, and vintage Fiats – sounds like bella Italia, right? Now imagine marrying this with unmistakable moody mauve tones to create a deeply romantic atmosphere.
This wedding theme draws upon the allure of overcast skies dancing atop wave-soaked shores. Invite your guests into this narrative with delicate ivory calligraphy on eggplant-hued invitations.
On your big day, swath tables in mauve runners and line them with pale blush candleholders to create an enchanting dining experience. Muted linens and vintage silver cutlery transport you to time-worn Italian villas while fresh lavender sprigs tucked into napkins add a feminine touch.
Opt for a ceremonial arch bursting with blush roses, amethyst eucalyptus, and a hearty dusting of mauve hydrangeas. It's about creating a balance between the overcast skies and the whimsy look.
Don't shy away from bright neutrals or girly hints of blush and lavender. In fact, use them to add softness to your moody palette – think delicate mauve buttercream cake adorned with fresh flowers or cocktail garnishes reminiscent of vibrant Tuscan sunsets.
This blend of moody mauve tones and Italian inspiration is bound to infuse your wedding day with such dreamy romance; you just might believe you're in an ethereal love sonnet!
Dreamy Mountain-Influenced Ethereal Styles
Cue those crisp mountain breezes and warm rustic feels as we wander into the realm of mountain-influenced ethereal styles. It's more than just a location; it's centered around embracing the raw, beautiful essence of untamed nature.
Picking out your bridal gown? Choose one with flowing fabrics that match the frenzy of rugged cliffs and serene peaks – a billowing silhouette gently reaches out to wisps of cloud high above!
How about color themes? Exist in harmony with nature and employ warm rustic hues like gentle beiges, hearty browns, all accented with subtle splashes of gemstone greens or sky blues.
Don't just use the mountains as a backdrop – allow their grandeur to permeate every element. Log slices as unique centerpiece bases; pinecone antlers incorporated in boutonnieres; or teasels in floral arrangements could lend that mountain touch to your nuptials.
Imagine saying 'I do' beneath an altar bedecked with local wildflowers, tangled vines, and towering pines looming protectively above you. Trust us; no decorator can trump what Mother Nature so effortlessly delivers.
And when the evening draws in? Settle down surrounded by crackling fire pits, twinkling fairy lights strung between trees, offering warmth and an ambiance that can only belong to these tranquil mountain ranges.
The Twinkling Shimmer in Ethereal Weddings
Twink…twink…twinkle! Time for us to sprinkle some shimmer into the ethereal wedding pot. What's a fairytale-inspired wedding without a little sparkle? Think metallic details like rose gold, gold, and copper hues that add an elemental air of enchantment.
This isn't about going all Vegas on your wedding, but about smartly woven shimmer that adds a rich depth. Imagine your guests' gasps as they marvel at golden-rimmed champagne flutes or copper candle holders reflecting flickering flames.
When it comes to your bridal look, imbue your dress with delicate metallic embellishments. A rose-gold embroidered waistline can give you that ethereal glow without swaying into gaudy territory.
And don't limit the glimmer to just the tangible things; infuse your lighting options with it too. Golden fairy lights warmly wrapped around tree branches or dainty copper lanterns suspended from the ceiling transform your venue into a charm-filled space.
Remember, these shimmery small accents sewn into the fabric of the celebration can greatly enhance the magic of your special day right down to your table settings.
So climb aboard, folks and let's fly high on our shimmer-infused magic carpet for a night steeped in glitz and delight!
Choosing the Right Providers for an Ethereal Wedding
Woah, wedding planning can be a whirling twister of 'which way do I go?' One of the big decisions rattling around is your choice of providers.
Now, in the ethereal world, your photographer, floral designer, and cake designer have as much say in setting the right commitment atmosphere as you do.
The beauty of an ethereal theme is about sinking deep into nature and letting it inform your design choices. For instance, a proficient floral designer who understands balance – how to pair wispy wildflowers with structured roses or dramatic dahlias – can heighten the soft yet dramatic vibe that defines ethereal.
You need a photographer who lives and breathes ethereal. They'll be the one capturing wind-tousled-hair against a cloudy sky or the glint of sunlight through delicate lace.
Look for professionals like Greer Gattuso Photography who are known for capturing skies and shores that inspire romance and whimsy.
Don't forget the cake! While it's symbolic sweetness goes hand-in-hand with weddings, it can also be designed to fit right into your ethereal dreamscape! Think semi-naked buttercream cakes adorned with fresh flowers or intricate icing patterns replicating organic forms – yum!
Then there's choosing your location and venue – paramount to bringing your vision to life. Imagine if a mountain-inspired nuptial was not set in an actual mountain venue?! Complete disconnect! So, ensure these align exquisitely!
Frequently Asked Questions
1. What does an 'Ethereal Wedding' theme entail?
An ethereal wedding is one inspired by organic, whimsical, and dreamy elements. Think of it as stepping into a fairy tale with soft color palettes, romantic detailing, and elements borrowed from nature.
2. I'm intrigued by the 'Mountain-Influenced Ethereal Style'. Any tips to make it pop?
Absolutely! Choosing warm rustic colors and flowing fabrics implies an intimate connection with nature. Think of incorporating local motifs, like pine cones as wedding favors or serving local mountain delicacies at your reception dinner!
3. In love with the sound of the 'Seaside and Sun-soaked Ethereal Wedding.' How do I introduce an ethereal bohemian look?
Begin with light fabrics in natural tones. Merge seashells and corals into centerpieces, boutonnieres or invitations. And don't forget to add that ethereal sparkle- gold hairpins in loose waves or pearls strung over by sandals!
4. I want a sparkling ethereal wedding! How should I approach this?
Please do! Opt for elements that have rose gold, gold, or copper tones in both attire and décor. You can add effortless sparkle through metallic table settings, accessories or the embellishment on your dress.
5. How important is the photographer to an ethereal wedding?
Critical! A skilled photographer can capture an essential aspect of your ethereal theme: lighting, atmosphere and mood play crucial roles in these images.
6. Who should be part of my supplier team for a perfect ethereal wedding?
Your essentials include a floral designer for those ephemeral arrangements, a cake designer well-versed in organic forms and aesthetics and a photographer who understands how to capture ethereal moods perfectly! Additionally, marrying location choice with your theme has game-changing potential.
Wrapping Up
And there we have it – a journey through dreamy realms of ethereal weddings. We've danced between rustic forest greens, twinkling shimmers, and the captivating charm of mauve tones. Remember, your ethereal wedding is a love letter to you as a couple, so which story do you want to tell?
Embrace the shimmering details or lean into those moody seascape vibes. Use this as inspiration then pour in what makes your love story truly yours – be it gentle mountain breezes, the twinkle in each other's eyes, or the warming comfort found within each other.
In the end, whether you say "I do" under a Parisian inspired arch or share that first married kiss on a sandy beach under a sun-soaked sky, your ethereal wedding will indeed become an unforgettable chapter in your very own fairy tale!
So strap in tight; let's turn that 'once upon a time' into 'happily ever after'!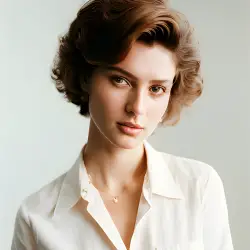 Latest posts by Carol Chatham
(see all)