Listen up fashion enthusiasts, love is in the air! We're about to dive headlong into the opulent world of engagement parties, where style debates often rival the semantics of wedding planning. Can I hear amen from all those locked in the "jeans or no jeans" tussle? And let's not even get started on decoding the vague "semi-formal" term plastered on invitations!
So how does one maneuver through this fashion minefield and pull off a chic yet comfortable look for an engagement party? Whether you're a seasoned guest or someone who's clutching onto their first invite like it's a golden ticket to Willy Wonka's factory – we've got you covered.
This post will unravel mysteries (or should I say miseries?) of dress codes and offer some savvy advice that'll see you slaying at every event. Yes, even those tricky garden cocktail shindigs that have 'fabulous yet relaxed ambiance' scribbled all over them!
Understanding Engagement Parties and Dress Codes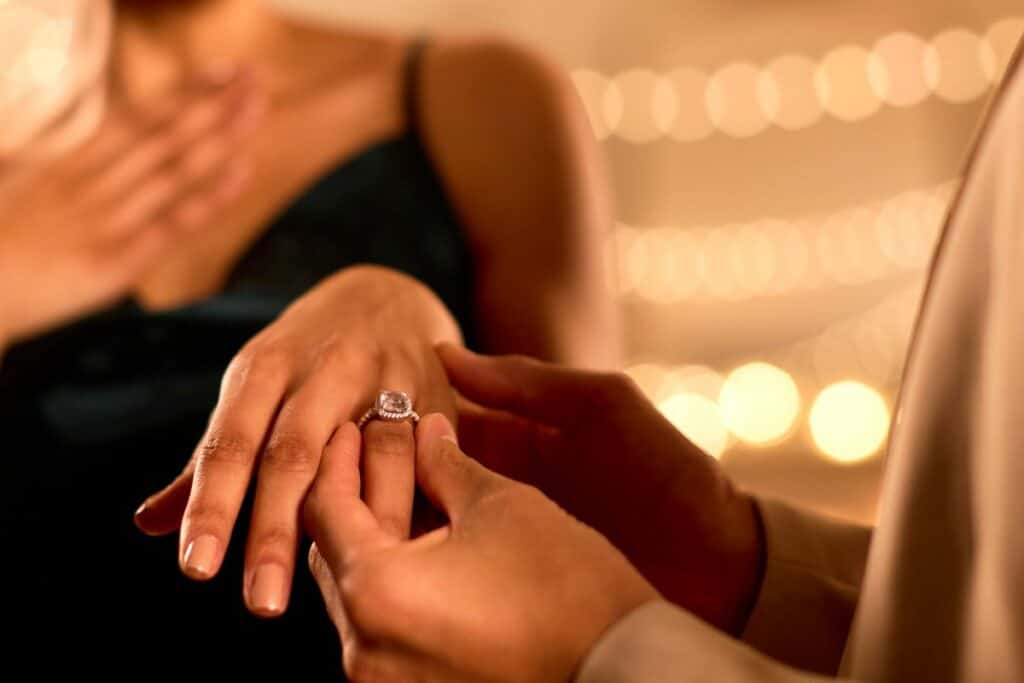 Let's get real, shall we? One moment you're floating through your daily routine, next you've got a golden-ticket invite to an engagement party. Suddenly you're in a whirlwind of questions – What do I wear? What's the "engagement-party" dress code?
To save you from this fashion quagmire, let me unravel some mysteries for you. First-off: Engagement parties are no longer stuffy affairs where attendees walk on eggshells ensuring they don't spill their wine on Aunt Susie's prized chaise! No, engagement parties these days are fun-filled affairs where close-knit family and friends gather over hors d'oeuvres and champagne toasts.
And while there's plenty of laughter and celebration, there's one thing that tends to create a slight panic – the dress code. Let me tell you right now; it isn't like deciphering hieroglyphics! Keen observation offers some relief here: A casual vibe is common in such events – think cocktail party sort of casual.
Here's the shocker – 'casual' in this context doesn't mean cargo shorts or flip-flops. We're talking about elegant styles that allow for free movement (and jaw-dropping entrances!). Think tailored pantsuits, relaxed-structure dresses or effortlessly chic staples that ooze style without failing comfort checks.
Do note though, while the majority lean towards casual aesthetics, dress codes can quite often flip into a semi-formal or even cocktail style. The trick to deciphering? Get intimate with the specifics of each event!
So next time when you see 'Casual', 'Semi-Formal', 'Cocktail', or 'Formal/Black-tie optional' staring back at you from an invitation – take it as a fun challenge rather than a dreary task.
Stay tuned as we delve into how to read those party cues accurately and turn up dressed just right – not overdressed like a meringue dessert nor underdressed like…well…a picnic sprawl!
Deciphering Time, Venue and Seasonal Considerations for Attire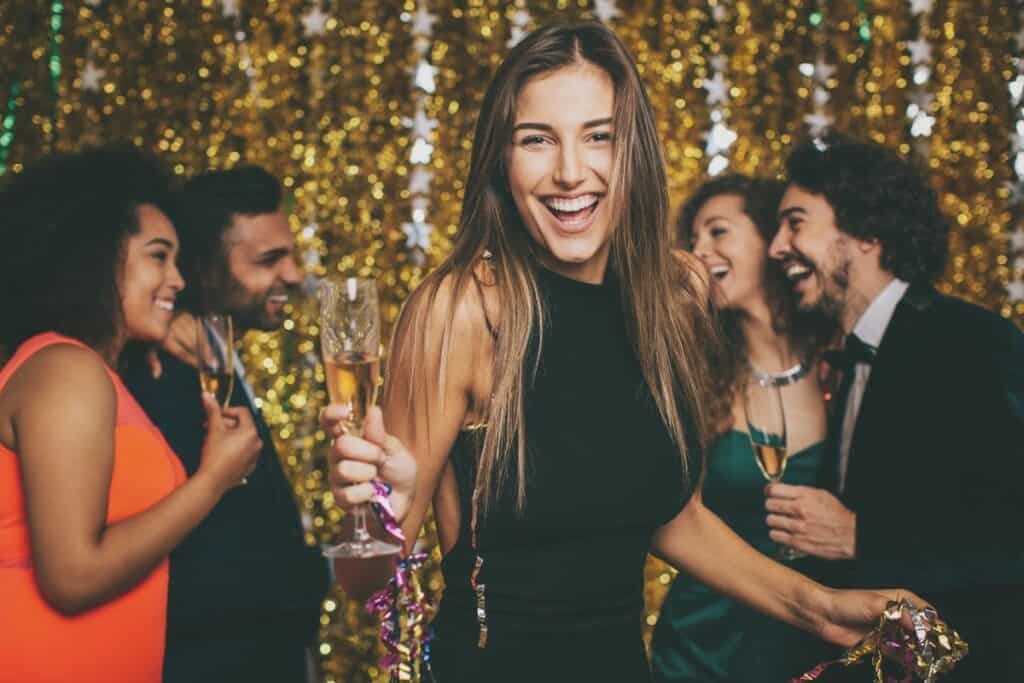 Now that we've uncloaked the enigma of engagement party dress codes, let's march forward – into the equally convoluted realm of timing, venue, and seasonal considerations.
The first clue? Check out the venue written in stylish calligraphy across your invite. A beachfront soiree calls for an entirely different attire than a posh city-club shindig. For outdoor venues sprinkled with sunshine and wildflowers, bypass your blacks and dark hues for once! Burst into floral patterns (for women) or clutch onto light colors (for men). Remember though – avoid upstaging nature's décor!
Now on to the next clue: 'time' is what I mean! Daytime parties tend to loosen their grip on formality making way for more laid-back styles while evening events flirt with formality and darker shades.
And then we come to seasons – those whimsical beings that can spiral your wardrobe choices from 'nailed-it' to 'failed-it' quicker than you can switch your flip-flops to boots! Spring and summer parties invite you into a paradise of lightweight fabrics and vibrant colors while fall and winter engagements mean warming up your outfit game with heavier layers tinged with more somber shades.
And if you're venturing outdoors during unpredictable weather months (I'm looking at you spring!), spare some space in your chic clutch for a lightweight jacket or stole.
Remember folks, each accent piece you add should speak volumes about the festivities – just louder than whisper but definitely quieter than a scream!
Stay tuned because there's so much more fashion wisdom where this came from!
Considering Engagement Party Attire Etiquette
On top of deciphering dress codes, timing, and seasonality, we have one more subject to master before we shout 'dress-down'! The delicate art of dressing etiquette at engagement parties.
Repeat after me – "I shall not overshadow the couple." That's your main mantra. In this delightful celebration of two becoming one, remember, it's their spotlight to own. Staying within the boundaries of their chosen dress code is respect 101. So unless you see "Denim Delight" or "Jeans Jamboree" slapped across the invite- keep those jeans tucked away.
One wrong wander into white-territory and BOOM – you just tripped on rule#2: Avoid wearing white. Unless you're the bride or explicitly told to break this rule on the invite (yes, themed white parties are totally a thing!), reserve your whites for other occasions.
Now let's talk colors – while you needn't restrict yourself within blacks and blues only (oh goodness, how boring!), there are subtle ways to introduce hues into your outfit without giving off a disco ball effect. Remember, it's not a color that defines elegance; it's how tastefully it's represented – so even if canary yellow is your spirit color – go for it!
Sounds simple enough? Trust me; these two rules form the bedrock of etiquette in such events. Practice them regularly and then marvel as others take notes from your style handbook!.
Now that we've got grounding principles covered – let's dig deeper into serving comfort without compromising on sophistication – because who wants to be remembered as someone twitching uncomfortably in an outfit that seems perfect for Hollywood red-carpet but entirely outlandish amidst rustic barn settings? Stay with me…
Striking a Balance Between Comfort and Elegance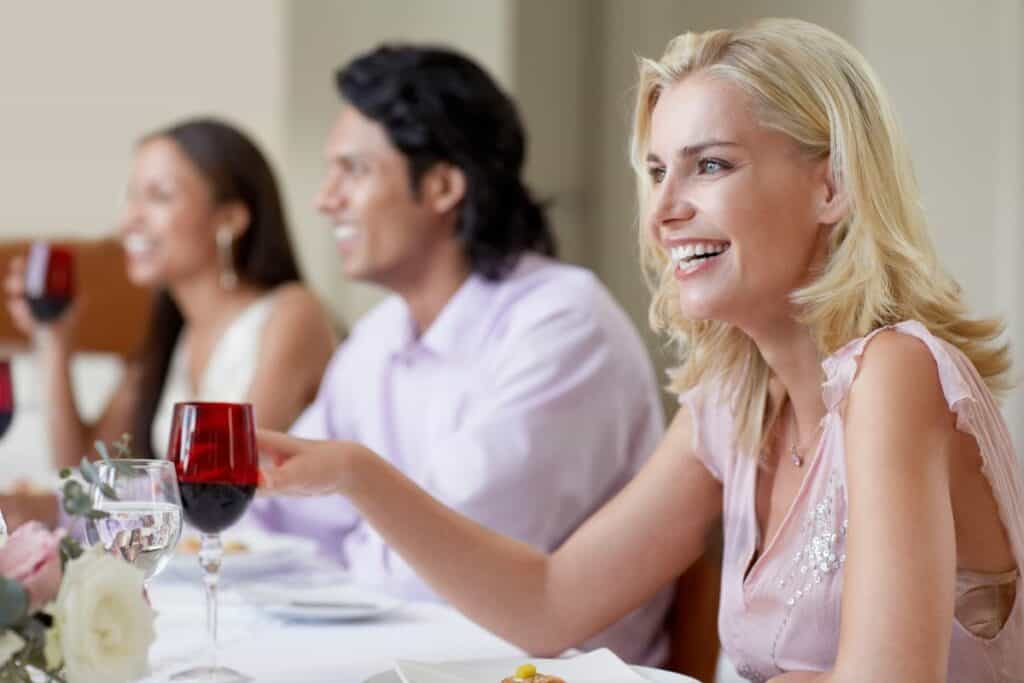 As we venture deeper into this sartorial rabbit hole, let's tackle another tantalizing query: The ever-so-fragile balance between comfort and elegance. Now we've all had an itch in the wrong place moment thanks to our snug outfits or spent hours hobbling around being slaves of towering stilettos. Trust me; I've been there too.
Before you trade elegance for comfort or vice versa (because it's tempting, I know!), let me reveal a secret – style is NOT about choosing between feeling like a goddess or moving like a human! Contradictory as they may sound, comfort and elegance can coexist in your wardrobe if we move past convention towards creativity.
A chic outfit isn't just about smearing fashion glitz on every curve of your body; it means being able to strike poses with confidence, shimmy your way across dance floors, and reach out for servings after servings without debating if the dress permits!
Just stick to my golden rule: If you can't walk without wincing, sit without squirming or eat without fearing a fashion blowout – it doesn't belong in your engagement party ensemble.
To help you forge this alliance of ease and elegance and prevent rampant Google searches on 'comfortable yet chic attire' – let me drop some brand bombs: Eloquii for plus-size perfection; Lulus for on-trend styles; Asos with its extensive range; Fame & Partners for custom creations; Nordstrom's diverse collection which never disappoints; J.Crew's traditional twist to the latest trends…
The list goes on – Needle & Thread for their delicate details, Neiman Marcus's luxury lineup, The Tie Bar for men's accessories so suave it hurts, Bloomingdale's timelessly elegant options right through to M.M.LaFleur with their 'Bento Box' personal styling.
Now that these brands are up your sleeve, remember –the key is to play around with options till you find what makes you feel undeniably glamorous yet beautifully at ease.
Stay tuned as our next chapters uncover stellar outfit suggestions for both men and women. Get ready to slay your next engagement party (or any other social event) like never before!
Outfit Suggestions for Men
Alright guys, it's your time to shine – quite literally! Because gone are the days when men got away with slapping on any old suit and calling it 'dressed up'. No, my friends, modern times call for modern men who enjoy having as many style choices as their feminine counterparts. So whether you're part of the engagement duo or a guest at the party, let's arm you with some impeccable style tips!
In taking on this fashion expedition, remember – it's not all about suits and ties; sophistication also rests comfortably within smart-casual boundaries. In other words, your neutral button-down shirt skills are about to come in handy! Combine that with a pair of well-fitted pants (say goodbye to saggy bottoms!), and that's half your battle won.
Wondering about venues making jitters dance in your stomach? Worry not! This ensemble is versatile enough to work across multiple settings. Don't believe me? Picture yourself – standing tall in your uplifting outfits amid the vibrant backdrop of a beach party or elegantly poised within a more formal city setting.
Now if formality beckons louder or evening lights dim expectations of casualness, don't just add a randomized coat. Instead, go for something tailored to upscale from casual chic to semi-formal sleekness.
And don't forget those shoes gentlemen! Keep them freshly shined – because people indeed notice them more than you think. Complement this shoe-talk with accessories that speak 'sophisticated simplicity', and you've elevated suave onto whole new echelons!
Ultimately though, always remember: Just like all fashion-playing individuals out there – you too have the liberty to mold rules around your comfort zone versus blindly following trends. Inject personal touches into these guideposts just enough so they teeter between representing personality and respecting dress codes.
More wisdom awaits – stay tuned as our next chapter dives into outfit suggestions purely crafted for our female readers out there! Oh boy…this one is poised to be epic!
Outfit Suggestions for Women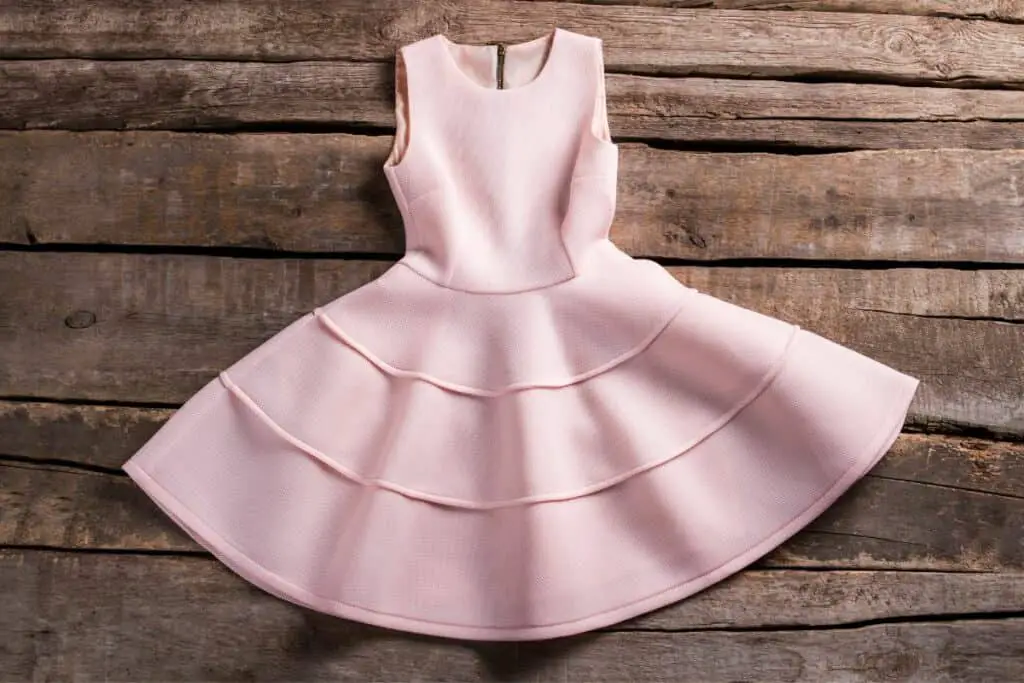 One of my favorite engagement party classics? A neutral-hued slip midi dress – in silk or satin if your budget allows. Yes, the power of neutrals never ceases to amaze! Carrying an effortless chic quality, they work fantastically across seasons and settings – from a cozy home celebration to a grand country-club toast.
Wait…are dresses not your thing? Don't drop those vibes yet; the fashion world still got you covered! Step into invitingly comfortable attires like rompers or jumpsuits that scream elegance louder than ever! More in the mood for separates? Pair an eye-catching top with tailored jeans (if permitted) or dress pants.
Remember ladies: While you raid stores and surf online catalogues hunting down the perfect outfit – be sure that it reflects YOUR personality. Because there's no better style mantra than clinging onto authenticity!
And oh…another trickle down of wisdom: Your gut will have stylists across globe shaking heads disapprovingly, but here goes – do not shy away from colors! Embrace hues in every avatar – bold, pastel, neon – as long as they make you feel like 'YOU'!
Tread along these suggestions and trust me; your effortless ease coupled with enchanting elegance would have others leaning over to ask: "Where on earth did she get that look?"
Stay tuned ladies and gentlemen because we're not done spinning this style wheel just yet… discover loads more ahead!
Frequently Asked Questions
1. What does a 'casual' dress code mean for an engagement party?

Ah, the ever-confounding "casual" term! Well, industry speak suggests losing the formal stiffness and embracing more relaxed elegance in your choices. Think along the lines of a light-hued shirt, classy chinos for men or a day-dress in soft palette for women. Your mantra? Sophistication with comfort.
2. It's an outdoor summer engagement party during the day – can I wear black?

You could, but why blend into shadows when daylight calls for you to celebrate in all beauty of colors? Choose light, bright hues or even floral patterns that complement the vibrance of outdoors! Remember to pick lightweight fabrics to stay cool!
3. Can I wear jeans to an engagement party?

As tempting as they are in name of comfort – unless the invite shouts "Denim Party" or "Casual Chic," it's safer to ditch those jeans and opt for a classier alternative – be it structured pants or skirts.
4. What colors should I avoid at an engagement party?

The foremost rule – stay away from white unless specified otherwise on invite (we don't want any accidental bridal twinning!). Beyond this, no color is really off limits as long as you carry it with grace and style without overpowering your hosts.
5. I'm comfortable only in certain type of outfits; how do I align this with dress codes?

It's YOUR style statement that needs aligning with event codes, not vice versa! In essence: If dresses make you cringe, go ahead and rock chic separates; if vibrant hues are your soulmate, make them work tastefully!
Remember party-goers – while embracing these guidelines surely polishes up your fashion game significantly, nothing outshines natural personal style! So play around, get creative and let our tips inspire rather than dictate your ensemble. You've got this!
Sashaying to a Close
So, we've romped through the gauntlet of engagement party fashion – probing dress codes, untangling etiquette knots, and even scouring stores for that killer outfit! I can see you all there – poised and ready to rock your upcoming engagements – no more deer-in-headlights looks!
If there's one thing you take away from all this – let it be the magic mantra: Personal Style. In an era where trends tailspin faster than trends tweet, connecting with what makes you truly feel confident trumps any fad! Let everyone wonder…"What's their secret?"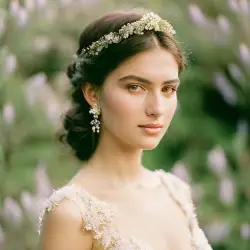 Latest posts by Rosie Liliy
(see all)