Are you ready to infuse your special day with a dash of creative splendour? Oh, darling, I thought you'd never ask!
Let me introduce you to a world where photo booth backdrops are no longer just plain old basic curtains. We're talking about transforming the traditional "I do's" into an artist's canvas – your very own fairy-tale kingdom live in Kodak moments.
Whether your preferred wedding venue is al fresco under the wide-sprawling sky or nestled indoors bathed in soft, warm lights, we've got a deliciously eclectic menu of ideas lined up to spice things up.
From enchanting Cinderella-style 'Once Upon A Time' stories against dreamy fabric backdrops, to minimalist rustic chic imbued with elegance – there's a theme waiting to mirror your love story.
Unleash Your Fairy-Tale with Wedding Photo Booth Backdrops
Looking to sprinkle some enchantment on your cherished day? Honey, you've arrived at the right place! It's about time we ditched the bland background and crafted a wonderland where your dreams dance freely. Shall we dip our toes into the fairy-tale realm?
With a little imagination and a heaping scoop of magic, you could transform your photo booth backdrop into an immersive tale that whispers 'Once Upon A Time'.
Reimagine how Cinderella was transported from her mundane life to the grand ball. You too, dearie, can step out of the ordinary and swirl into your very own fantastical saga.
Now – how to make this happen? It's easy as pie! Fabric backdrops – they're truly a photographer's best friend. Made for easy setup and designed with vibrant, resilient colors, fabric backdrops invite you into beautifully-rendered worlds teeming with charm and romance.
Outdoor Ceremonies Enhanced by Customized Backdrops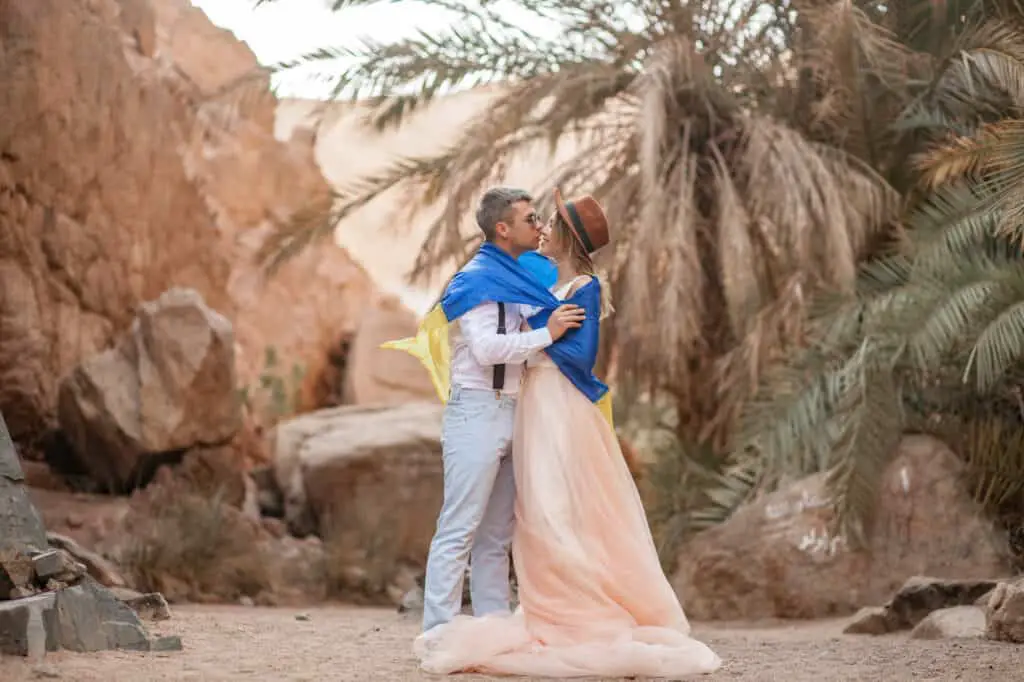 Dare to step outside the box? Or rather, shall we step outdoors, lovebirds? When you've got that glorious, wide-open sky as your canvas, why limit your creative spirits within four walls? Let's take your love story into an outdoor utopia where natural beauty marries human creativity.
Imagine your guests being greeted by not just your beaming smiles, but also a backdrop that swoons in perfect harmony with Mother Nature. A custom fabric backdrop, elegantly standing tall amidst a verdant grove or on a sandy beach – isn't that a sight to behold!
Outdoor backdrops are truly like symphonies where every note plays for the love you two share.
Now, while the open sky is enchanting by default, it takes some genius to create an outdoor setting that's a vivid reflection of your personality against the natural surroundings.
The key is in synchronizing the elements of your theme with the location's natural aesthetics. Dropped pins in magical forest glens? Adorned with whimsical fairy lights and flowery wreaths, your backdrop will transform into an entrancing woodland.
Leaning towards tranquil ocean hues? A simple yet striking fabric drenched in shades of blue can seamlessly blend with the soothing waves.
Infuse Sophistication with Minimalist Wedding Backdrops
Elegance, sweethearts, is not always found in the grandeur. Sometimes, unforgettable beauty lies in simplicity.
So for all the modern couples infatuated with clean lines and understated designs, roll up your sleeves! Let's delve into minimalist wedding backdrops that can turn any space into a stunning work of art.
Steering towards minimalism does not mean giving up on charm – it's all about executing it right. Imagine a chic rustic wedding backdrop; perhaps an unadorned swath of linen, fluttering gently in a summer breeze against an old barn wall?
The elegance of simplicity combined with authentic rusticity – who needs grand chandeliers when you have this!
Now let's discuss fabrics. They are marvelously versatile, lovebirds! Besides being easy to set up, they're also amenable to customization.
Think muted colors or even monochromatic designs to bring out the elegant minimalist vibe. Chevrons or subtle geometric patterns could introduce that intriguing detour while still embracing your minimalist spirit.
Indoor Wedding: The Power of Creatively Designed Backdrops
Ready to write a sonnet to the walls, ceilings, and chandeliers? Well, buckle up my lovebirds, because who says indoor weddings are any less a playground for creativity? With a pinch of passion and bushels of imagination, we can turn your indoor setting into an irresistible showstopper!
To start with dazzling spectators: add some whimsy to the inside air with creatively designed backdrops. Experimenting with greenery might sound like 'outdoor business,' but oh honey, watch how it brings life indoors too!
Luxurious greenery interlaced with succulents hanging off your backdrop? A bohemian vibe instantly dances through your setting.
Now let's add another magic touch – eccentric additions! Who would have guessed that irregularity could be so mesmerising?
Think tie-dye canvas or a splash of watercolor on fabric. It will make your guests feel like they walked into an out-of-the-box wedding scene straight from a trendy Pinterest board!
But what about the lovers of modern aesthetics who yearn for something sleek and sophisticated? For you folks, consider using copper metal frames at your indoor ceremony.
These minimalist yet chic frames can be adorned with floral arrangements or fabric drapes. Voila! You've got yourself a contemporary art masterpiece radiating that elusive modern touch.
Elevate Your Tropical Summer Weddings with Vibrant Backdrops
Whisked away by a balmy breeze, sand between your toes and the tang of the ocean on your lips – sound like a dream? Then, gorgeous couple, you are flirting with the idea of a tropical summer wedding!
And what could harmonize better with your exotic nuptials than a vividly vibrant backdrop which feels like stepping into a love-filled tropical paradise?
Trading vows under the smouldering sun demands a celebration that's as buoyant and lively as the atmosphere itself! Consider backdrops boasting vivid colours and playful prints – perhaps those adorable pineapples or dazzling Hawaiian motifs. Nothing screams tropical louder than these ebullient accents!
These spirited backdrops are more than mere decorative elements; they stir up an exhilarating festive vibe. Placed as a focal point, oozing an explosion of dazzling hues, they can pull in the attendees' attention and create just the right party spirit to get everyone on their feet!
Say YES to DIY Wedding Backdrops
Roll up those sleeves, my crafty lovebirds! Who says your special day needs an army of decorators? For the couples brimming with creativity and looking to infuse their wedding with a personal stamp, the world of DIY backdrops is your undiscovered paradise.
DIY wedding backdrops are a precious treasure trove, darling! With each heartfelt touch, they carry an essence of you and your partner's unique relation-ship. It's not merely about the outcome; it's about the joyous process that brings you closer together, working unitedly towards your big day.
But where do we begin? Fret not! With a few ingenious ideas and a sprinkle of teamwork, we can create magic. Start by drawing inspiration from Pinterest. You'd be amazed at what you can create with simple tulle curtains, twinkling fairy lights, or a beautiful collage of your favourite pictures.
For the nature lovers among you, let me introduce you to the elegance of foraged greenery from your backyard. Dangle it off a rustic wooden ladder or frame it within an antique golden hoop – behold your enchanting self-made masterpiece!
Cherish an Elopement Wedding with a Special Backdrop
Hey there, adventurous spirits! Has Cupid enticed you into the intimate charm of an elopement wedding? Whether you're saying 'I do' under a cozy canopy of stars or in an enchanting ancient ruin, a judicious selection of backdrop can elevate the romance to celestial heights.
One key thing to remember, darling duos, is that your backdrop doesn't need to scream grandeur. It's about soft whispers accentuating one-of-a-kind feelings and the intimate atmosphere.
Keep things laid-back; in essence, a simple fabric flung across two trees surviving through ages could tell a more compelling love story than a castle brimming with roses.
The backdrop sets the tone for your elopement wedding, mirroring its comfy, relaxed vibe. Picture warm-toned fabrics intertwined with dainty fairy lights creating a magical aura around you or lace curtains caressed by the sunrays showering an ethereal glow – every element breathes life into your moment of commitment.
Though these weddings lean on minimalism, don't underestimate the role of a backdrop. Just because you ditched the crowd doesn't mean you dispense with aromatic aesthetics that make your day exclusive!
The presence of a thoughtfully designed backdrop distinguishes your love denomination from simply being lovers on run to consciously choosing an unforgettable experience.
Making a Statement with Geometric Wooden DIY Wedding Backdrops
Fasten your seatbelts, my daring duos! It's time we venture into the captivating world of geometric wooden backdrops. For those who love interplaying unconventional with traditional, brace yourself for the trending typhoon taking the wedding decor industry by storm!
Now, darling reader, clear away any notions you might have about geometric being cold or industrial. With a dash of creativity and a zest for unconventional charm, geometric wooden frames can transform into alluring backdrops that make your guests go "Wow"!
Think of building your geometric structure from reclaimed wood (ecologically friendly choices are always in vogue!) and adorn them with lush floral arrangements or drape dreamy tulle fabrics for that alluring rustic-boho vibe.
Remember, my modern-day romantics, these geometric backdrops aren't merely eye-catching decoration pieces. As you exchange vows standing before these intricate designs, they cast an enchanting net of personality and individuality over your ceremony.
They become symbolic: each geometric pattern narrates tales of adventures shared, challenges overcome, and a future full of promising dreams.
Frequently Asked Questions
1. How important is a wedding backdrop for my big day?
Absolutely critical, sweetheart! A thoughtfully chosen backdrop not only magnifies the mood but also sets the stage for breathtaking photos that will tug at your heartstrings years down the line.
2. I am planning an intimate elopement wedding, do I need a backdrop?
Absolutely, darling! Your special, intimate day deserves its unique scenic charm. A backdrop adds depth to this ambiance, spotlighting what truly matters – the unique love that binds you together.
3. What if I have no experience in DIY but still want to personalize my wedding backdrop?
Never fear, eager minds are always rewarded! Many event designers offer simple yet unique DIY ideas along with guidance through every step, making it as enjoyable as twirling in a gorgeous wedding robe!
4. Aren't geometric wooden backdrops too modern and edgy?
You'd be surprised! They can be brilliantly balanced with rustic elements or softened by cascading flowers or draping fabric. It all just depends on your taste!
5. Are there companies specializing in bespoke backdrops?
Of course! There are many skilled vendors like "Made to Match Events", "Woods & Bloom", or "BlushingDrops" that can help bring any backdrop vision – tropical, whimsical, geometric, fairy-tale – to life.
6. Can backdrops be used outdoors only?
Not at all! Indoor weddings can be equally transformed by choosing vibrant backdrops – think greenery or unexpected things like tie-dye canvas or watercolor to introduce a boho vibe indoors.
7. Do minimalist backdrops lack elegance?
Less is more, darling! A well-employed minimalist backdrop can carry an understated elegance that accentuates rather than overpowers the inherent beauty of your commitment.
Wrapping It Up
And there it is, my dashing duo! As we breeze through the final lap of this enchanting journey, we can see how every couple – be it fairy-tale dreamers, minimalists, elopement adventurers or tropical beach lovers – can personify their love story through thoughtfully crafted wedding backdrops.
And remember my brave hearts, this is your authentic masterpiece, so unapologetically sprinkle your essence over it. After all, it's the whispers of your unique bond that transform an ordinary setting into your personal wonderland.
So raise your flutes high! Here's to love, here's to you and here's to creating a backdrop that makes everyone swooning over your grand love carnival!

Latest posts by Jodie Messines
(see all)