Normally, weddings take years to plan. This is because there are so many things to plan, including the venue, date, wedding dress, decorations, and guests. This has resulted in an entire industry being dedicated to wedding planning.
However, not everyone has this long to plan a wedding. Instead, some people will only have a handful of months to prepare. If you have chosen to do this, you might want to follow our advice.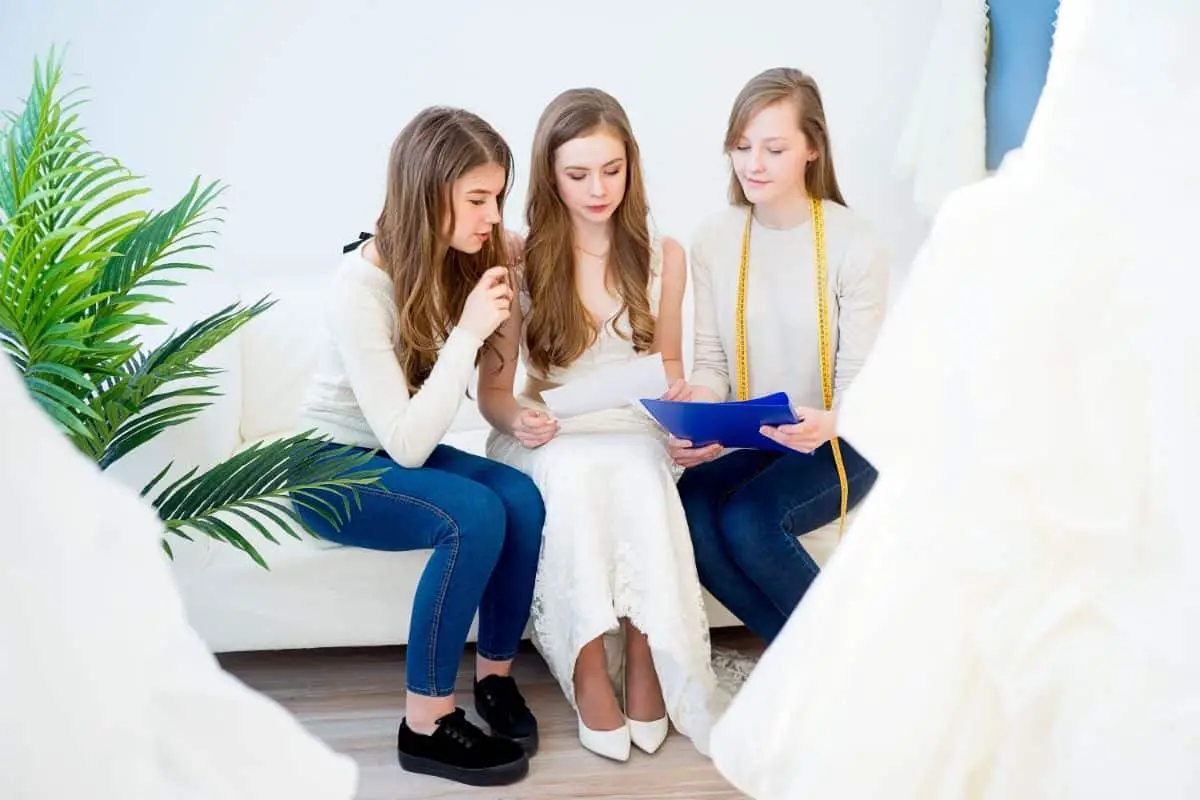 Is it Possible to Plan a Wedding in Just 6 Months?
Yes, you can. Essentially, all a wedding requires is two people who want to get married, a marriage certificate, a location, witnesses, and an officiant.
On the other hand, we do not advise planning an elaborate event within this time frame, as you likely won't be able to achieve it. Instead, you might want to opt for a more stripped-back and basic affair.
If you desire a more simplistic wedding that can be planned in just a few months, here are our top tips:
How to Plan a Wedding in 6 Months or Fewer
Think About the Essentials
When planning a wedding with this limited time frame, you should prioritize the essentials. This means that you should think about what you must have at the wedding.
Anything that is not essential to the ceremony, such as table decorations, can be put on the backburner.
Instead, you should think about things that are needed. This includes:
Booking the venue for the ceremony and reception.
Book a photographer, florist, hairdresser, and any other vendors you want.
Get outfits for the bride and groom, as well as the bride's and groom's parties.
Purchase wedding rings.
Send out invitations.
Once you have gotten these necessities, you can start considering any other elements of your wedding that you want.
Consider the Budget
Weddings are expensive. Research has found that the average couple spends between $28,000 and $30,000 on their big day. Even if you have a small wedding, it can cost tons. Therefore, you should think about where the budget is coming from.
Though you may not have enough time to make a budget spreadsheet, it is nonetheless a good idea to plan how much you are willing to spend on each part of the wedding.
This will stop you from overspending. When planning with a short amount of time, some people will instinctively spend money, so be sure to reign in your impulses.
The good thing about prioritizing essentials is that you can save money on some of the smaller parts of the wedding.
Spend Time Thinking About What You Want
While speed is of the essence, you should refrain from making any rash decisions when organizing a wedding. Weddings are meant to be the biggest day of your life.
Consequently, the day should be perfect. If you rush into making choices, you might end up with something that you don't want.
As a result, we advise spending your time wisely and considering what you want. What theme should your wedding have? What sort of bridal dress do you want?
What color do you want the decorations to be? These are some questions that need to be answered, so consider them before you start planning.
Is an Engagement Party Worth It?
Often couples will throw a celebratory engagement party a few weeks or months after they have become engaged.
However, if there is a small gap in between the engagement and the wedding, namely six months or less, you might want to forego the party.
This is because the two events will be incredibly close together, meaning that you will have to organize two parties with little time.
Instead of wasting time, energy, and money on the engagement party, you can focus these resources on the wedding itself. Doing so can save you a small fortune.
Send "Save the Dates"
Wedding invites aren't normally sent until roughly 8 weeks before the ceremony, so you won't have to worry about them for a while.
However, you might want to make your friends and relatives aware of the wedding date so that they can book time off. One way of doing this is by sending save the dates. 
Alternatively, you can make an announcement on social media if you want to save money. save the dates cards are usually given to the guests approximately 4 months before the wedding, though you may want to give them more notice if you intend to get married abroad.
Choosing the Outfits
When planning your wedding, there are loads of outfits that you will need to pick. This includes the bridal dress, the groom's suits, and clothing for both the bridal and groom parties.
If you have a limited time frame, this might be quite tough. This is particularly true when picking the dress, as many wedding dress designers require loads of notice. Often, you will need to pick a dress. Then, it will need to be altered closer to the ceremony. 
When you meet a wedding designer, you should inform them that you only have a few months to get married. You might need to resort to getting a wedding dress from a high street shop.
These stores tend to have loads of dress options for you, so you are guaranteed to find something that you like.
Arrange the Stag and Hen Parties
It is traditional for the bride and groom to have stag and hen parties prior to the wedding ceremony. If the bride and groom are too busy to plan these parties, they can assign these responsibilities to the groom and bridal parties.
You shouldn't have to sacrifice having stag and hen parties just because the wedding is only in a few months. As mentioned, these parties do not have to be organized by the bride and groom, so anyone close to them can plan them.
Book the Photographer
The photographer is one of the key vendors at the wedding. As with many of the other vendors, you may find it difficult to select a photographer with such short notice.
Consequently, the photographer should be one of the first elements of the wedding that you book. While other vendors are essential, the photographer is perhaps the most important.
How To Save Money When Planning a Wedding in Six Months
Now that you know how to plan the wedding in this limited time frame, you should think about strategies for saving money. When you leave organizing the wedding until just a few months before the ceremony, you might have a limited choice of vendors.
This may result in you needing to spend more money. Thankfully, there are a few methods that you can utilize to save yourself money. These include: 
Consider asking your family to contribute to the wedding. Traditionally, the parents of the bride and groom will partially pay for the wedding.
Make some of the wedding decorations, including the table decorations, yourself. While you may not have much time, six months should be enough to make some of these decorations yourself, particularly if you get friends and family involved. This is a great way to bond over the wedding. You can construct decorations, such as bunting, or wedding favors.
You should aim to find all-inclusive wedding venues. This means that everything is included in one price. This makes it easier to maintain the budget. This also means that you won't have to find individual components for the wedding. Instead, most of it will be included in the venue's package. This will save you time and money.
While a wedding planner can be useful, they can be quite expensive, particularly if they have to organize a wedding on short notice. Thus, you may want to refrain from hiring a wedding planner and instead do most of the planning yourself.
Consider getting a second-hand dress or wedding suit. There are tons of great websites that can help you with this, such as eBay and Borrowing Magnolia. These options are particularly beneficial to those who do not have enough time to visit a wedding dress designer.
Frequently Asked Questions
How Long Does it Take to Plan a Wedding?
Most couples require at least a year to organize their wedding, though some will need to book it with even more time if they have a dream venue. As this guide demonstrates, it is possible to plan a wedding in just a few months.
Who Needs to Plan the Wedding?
It is the duty of the bride and groom to plan the wedding day. While they can be supported by a wedding planner, the bride and groom should be intimately involved with the planning.
After all, it is their big day. Close friends and family members can also help the couple to make key decisions.
Final Thoughts
Though you can plan a wedding in 6 months or less, this is not an ideal scenario. The more time you have to plan, the better. If you intended to plan a wedding on short notice, we hope that these tips have helped you. We wish you the best of luck!

Latest posts by Lisa Plaitt
(see all)