Wedding shower might sound like an unusual term, and one that might not be commonly used at most of the weddings you have been to.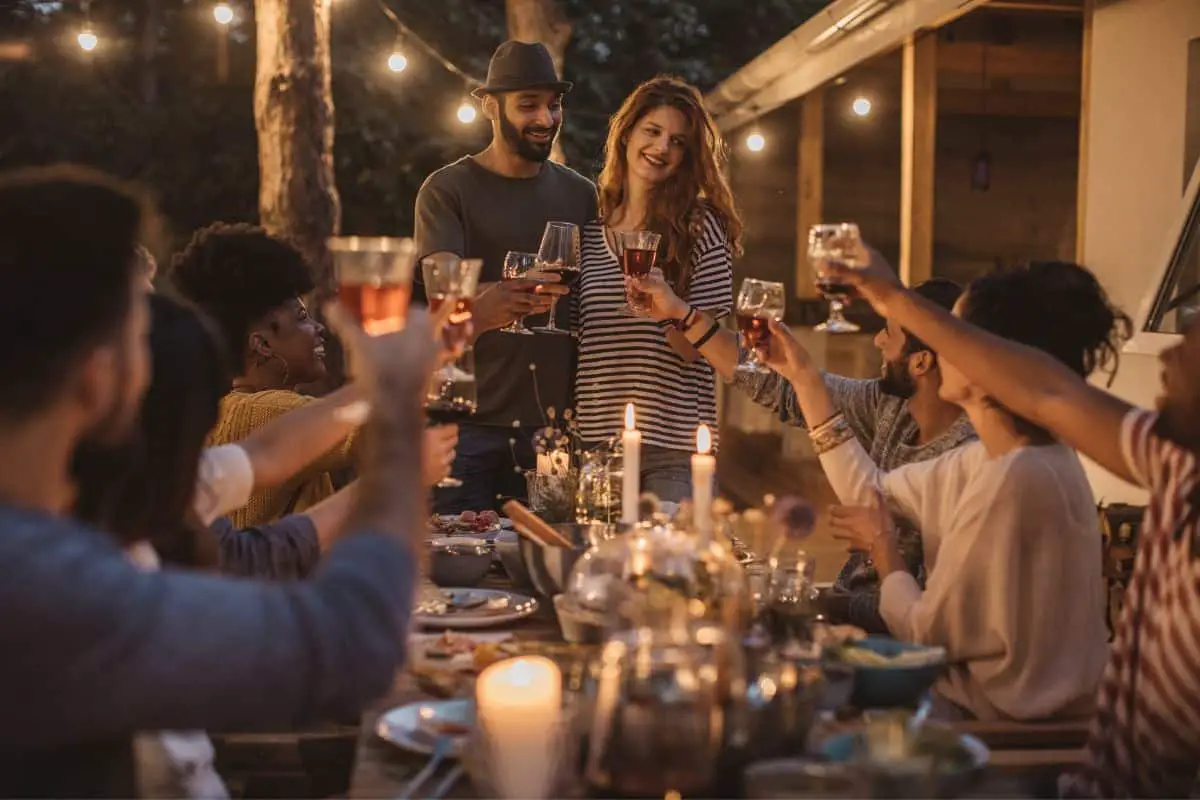 Whilst it is common to have a bridal shower, wherein only the women are invited, a wedding shower is where all the members of the wedding party are invited to celebrate and share in the occasion.
Especially popular with college graduates, wedding showers are great for couples who share the same friendship groups, and who want their male and female friends to be in attendance.
But how does this differ from a traditional bridal shower, and what are some cool themes?
What Exactly Is A Wedding Shower?
Of course, if you are new to the whole wedding thing, and have never seen any rom-com ever, you might be wondering what a wedding shower is, and what the purpose is to the wider wedding.
Coed Wedding Shower
A coed wedding shower essentially means that all genders are invited, and both partners can bring their friends and family.
Whilst a bridal shower (for example) might have the bridesmaids and the key women in the bride's family (such as the mother of the bride), this is a less specific function, and is merely a great way for everyone to celebrate the occasion, and for family members and friends on both sides to get to know one another before the big day.
Sometimes known as a "his and hers" party, these coed wedding showers are becoming increasingly popular, especially to couples on a budget (who only want to have one party), or for couples who share a lot of the same friends.
The Jack & Jill Party
Sometimes known as a "Jack & Jill" party, or a "stag and doe", depending on the region you live in, these events are to honor the couple to be, and whilst the ceremony and reception might include an open bar, and food catered for by the couple, the Jack & Jill is usually a ticketed affair, where prospective guests buy a ticket and enjoy the festivities you have laid on.
In this case, the Jack & Jill acts as a sort of fundraiser for the wedding itself, and acts as both a source of income to go towards the planning of the celebration, whilst also being a nice get together with family and friends.
Generally, this involves renting out a function room, be it a bar, restaurant, or communal area, arranging food and drinks, planning games, quizzes, or arranging prizes, and then selling tickets to your family and friends.
That being said, these events are particularly rare, especially in some countries and regions, and as such you should play it by ear, ask around, and see whether it is the done thing in the area where you live.
If not, then it is best to avoid this particular tradition, as your family and friends might not take too kindly to being charged entry to their own friends/family member's wedding.
Who Hosts A Wedding Shower?
Whilst sometimes hosted by the couple themselves, wedding showers are usually thrown by close family members or friends of either partner, usually as a surprise get together to show support and love for the married couple to be.
This is generally organized by the best man and the maid of honor, although in modern times, there are less specific "rules" or traditions on who that particular duty falls down to.
How Much Does A Wedding Shower Cost?
With a wedding shower, as with any wedding celebration, the budget is entirely up to those involved.
Some might like to go super lavish to show their appreciation for the couple and their special day, but there are an equal number of people who are more than happy to keep things low key.
This can very much depend on the families involved, and indeed the tastes of the couple themselves.
Some are more focused on the communal aspect and the coming together of loved ones, while some wish to make it a grander affair.
However, generally, the costs can be broken down into:
Venue rental.
Food and drinks.
Games, prizes, and goodie bags.
Planned activities.
Decorations.
Invitations.
Party gifts.
Wedding Shower Venues/Ideas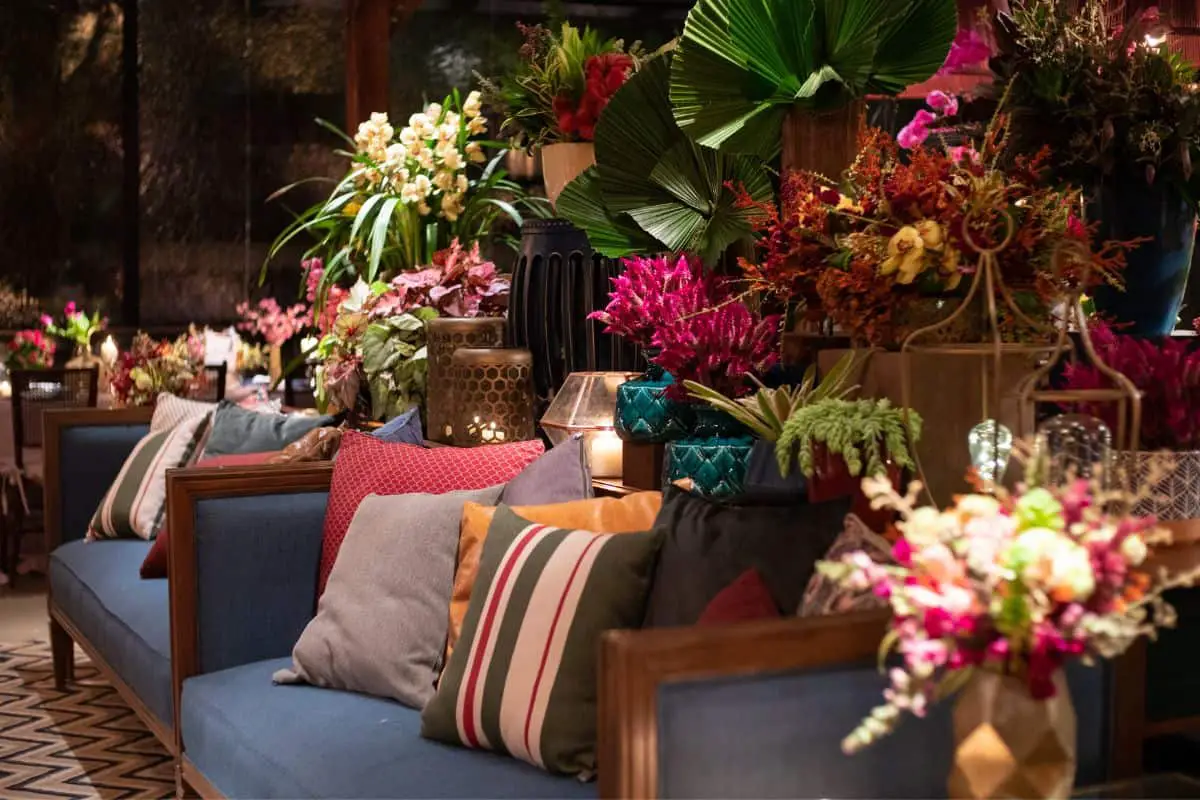 When planning a coed wedding shower, there are several fun ways of going about it.
Function Space
Commonly, parties will rent a local community center or function room, usually consisting of a large room with tables, chairs, and a bar, where all the guests can sit, drink, eat, and socialize.
This can be brunch, lunch, or dinner, and offers the perfect space for activities, games, and dancing.
Restaurants
If a catered, sit down dinner is more your speed, then you might wish to rent out a restaurant (or part of one) for an evening.
This is incredibly common, and while usually costing more than a DIY wedding shower, it is easier to plan and organize.
With a restaurant, you can place some money with the owners to cover drinks costs, and guests can order what they would like to eat.
Bars & Clubs
Of course, you might be looking for a low key, relaxed affair. If this is the case, you might want to hire out the back room of a local bar or pub where you and your guests can drink, dance, and share some laughs.
Alternatively, the party minded amongst you might prefer to hire a nightclub for the evening, where you and your chosen guests can dance, drink cocktails, and have a livelier time.
Activities
Of course, if a planned activity is the name of the game, then you might wish to plan your evening around that.
Beer and wine tasting evenings can be popular, as can cooking demonstrations with included meals.
This can be a great way to break the ice with guests who don't know each other too well, as well as being a memorable experience for all involved.
Fun & Games
On the flip side, you might want something completely informal, fun, and exciting.
This could be a bowling night, pool party, or anything your heart desires, and what's more, venues like bowling alleys are used to catering to parties, which makes hiring them out generally a cheaper affair than other, more formal activities.
Wedding Shower Themes
While not everyone opts for a specific theme, under certain circumstances it can make the night a more memorable experience, particularly if the theme has some significance to the couple and their friendship group.
Perhaps the couple and their friends were part of a college club or team, or perhaps they took a memorable trip around Europe when they were younger.
Whatever the theme, it can be a great way for friends and family to nod to the past, and celebrate the future that the couple has ahead of them.
What's more, having a specific theme in mind can help with the choosing of a venue, and the associated activities for friends and family to enjoy.
Bubbles & Brews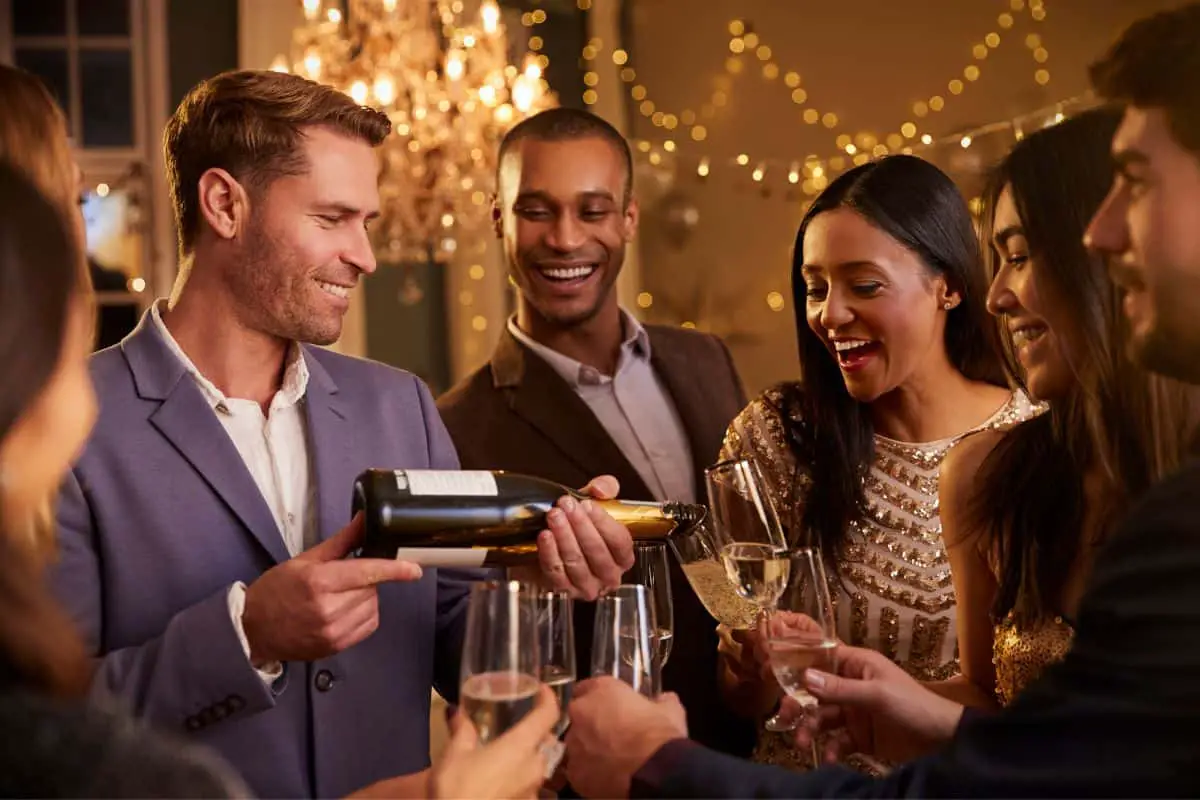 One popular theme is bubbles & brews – which, as its name suggests, involves wine and beer tasting for the coed wedding shower.
This can be done with local craft ales, with tastings and sampling, as well as a champagne or mimosa bar for those who don't enjoy a hearty beer.
With a small buffet or sandwiches and party snacks, and with some light hearted games and activities for the guests – such as karaoke and party games – this can be a great, relaxed, and more importantly, memorable experience for the happy couple and their guests.
Love Is Brewing (Beer)
Working on the same theme, you could also plan a "love is brewing" themed party for the couple to be and their guests.
Most towns now have local craft breweries and pubs, and most of them would be thrilled to host events that celebrate the happy couple, and give their business some advertising in the process.
Tasting activities could be fun, as could the ability to pour their own drinks from proper taps.
Similarly, free samples could be given as party gifts, or even competitions to win free cases of local brews.
Stock The Bar
For some couples, drinking and entertaining are part and parcel of their relationship with their friends and family, so a stock the bar wedding shower can be a great way to have fun and celebrate in a venue of your choosing.
Party gifts could come in the form of bar accessories, or novelty glasses, and gifts for the couple could be bottles of alcohol, home bar accessories, or similarly themed gifts.
Tacos & Margaritas
For a summer wedding, why not opt for tacos and margaritas for that fiesta feel.
With this style, there are countless accessories you can buy to make it look stylish and put together, all of which are fairly cheap and easy to get ahold of.
This is the perfect style to add a little spice and flavor to any event, and the tacos and margaritas will make the perfect accompaniment to any evening.
Love Is Brewing (Coffee)
Of course, not everyone drinks alcohol, and so a different theme might be more appropriate.
If the couple are coffee lovers, then a "love is brewing" theme might be right up their alley.
If you are renting a function room, then you could have a coffee bar with choices of toppings, flavors, and different kinds of blends.
Pair this with cakes, sweet treats, and cookies, and you have got a great and tasty experience for everyone involved.
You could also make little goodie bags for the guests, allowing them to take home small packets of different coffees, as well as a choice of biscuits, cookies, or cake.
Afternoon Tea
Afternoon tea, or "high tea", can be a popular choice for a wedding shower, particularly if during the daytime.
Fans of British culture will be aware of this phenomenon, and it can be a wholesome, memorable experience for everyone in attendance.
With tasty finger sandwiches, cakes, sweet treats, and side dishes, you can dress this up in any way and style you choose – even adapting it to sliders, mini hotdogs, or whatever takes your fancy.
Paired with a choice of coffees, teas, and even a cheeky cocktail or two, this can be a really pleasant and low key way to spend time with friends and family of all ages and tastes.
Bonfire & Smores
Of course, if your wedding takes place in the fall or the winter, then you might want to opt for a more cozy affair.
This can also be a great, and cheap way to celebrate with family and friends. Just make sure you check with your local authority as to the rules and regulations regarding bonfires.
"I Do" BBQ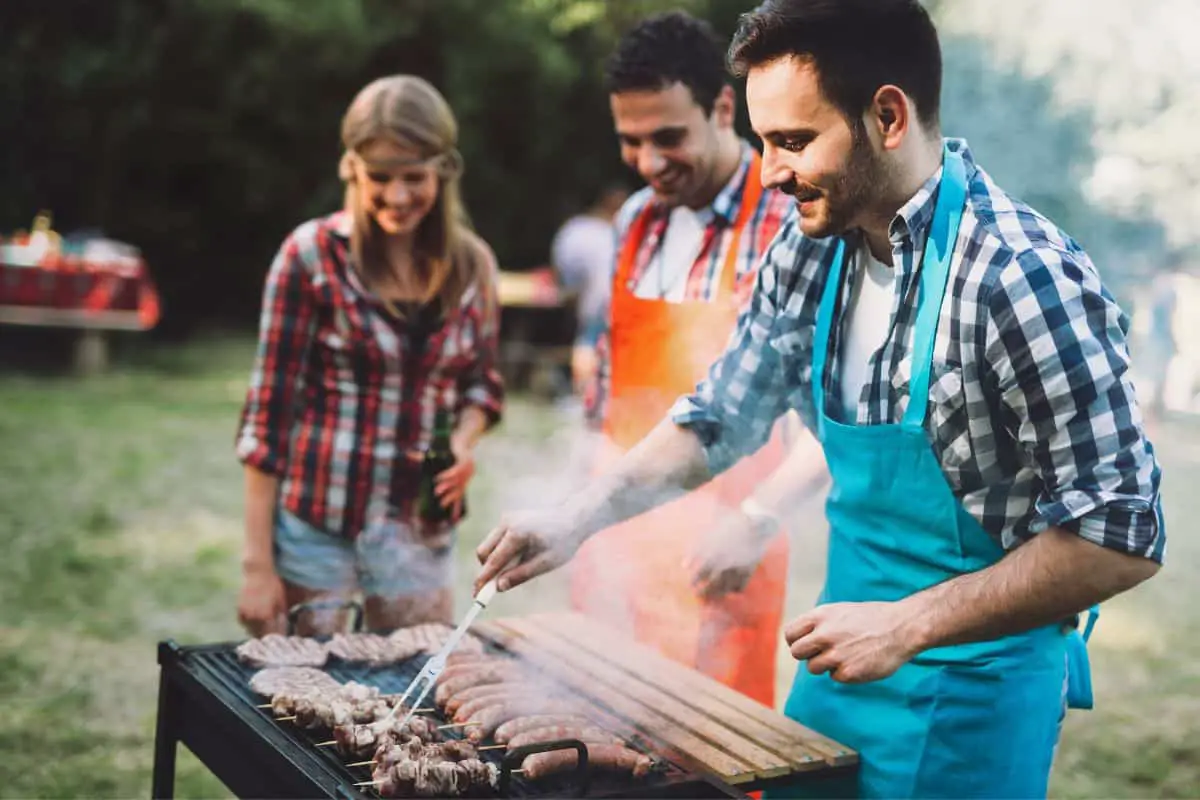 Of course, there are cheaper ways to celebrate in the summertime as well.
A BBQ can be a great way to meet new family and friends, celebrate the upcoming union of the happy couple, and generally spend time in the sun with dinner, drinks, and music.
Summer cocktails can be a great addition to this theme, and you could even use some of the money you saved on a venue to hire a professional drinks maker for you and your guests.
Wedding Shower Food
When it comes to DIY food for wedding showers, there are plenty of simple yet fun options you can choose from.
Baked Potato Bar
A baked potato bar is a great way to feed your guests, as well as adding an interactive element to your festivities.
Hire a professional baked potato oven, and serve alongside a buffet of toppings and sides to let them pick and choose what they want.
Serve with a fresh summer salad for that touch of class, and pair with cocktails or light summer wines for a nice, relaxing evening amongst family and friends.
Taco Bar
A taco bar can be a similarly fun and tasty way to feed your guests.
With a variety of sides, toppings, and salad items, this could be a fantastic and interactive way for your guests to socialize and mingle with one another.
Pair with margaritas or cocktails for that extra dash of fun and flavor.
Burger Bar
If you are opting for the BBQ route, you could always pair that idea with a burger bar for your guests.
With one person manning the grill, guests could then choose their own toppings, side dishes, sauces, and additions.
You could have different kinds of cheeses, different kinds of meat, and vegetarian options if people desire them.
Wedding Shower Invitations
When it comes to invitations, there are two things you should consider: theme, and personality.
What really sets your event apart from generic parties is a sense of originality to let the personality of the happy couple shine through.
This will make it feel more like an invitation with a personal touch, and will help make it a memorable experience for everyone involved.
Similarly, if you are opting for a specific theme, then incorporate this into the invitations, as this can be a great way to get your guests into the spirit of the upcoming event.
Wedding Shower Games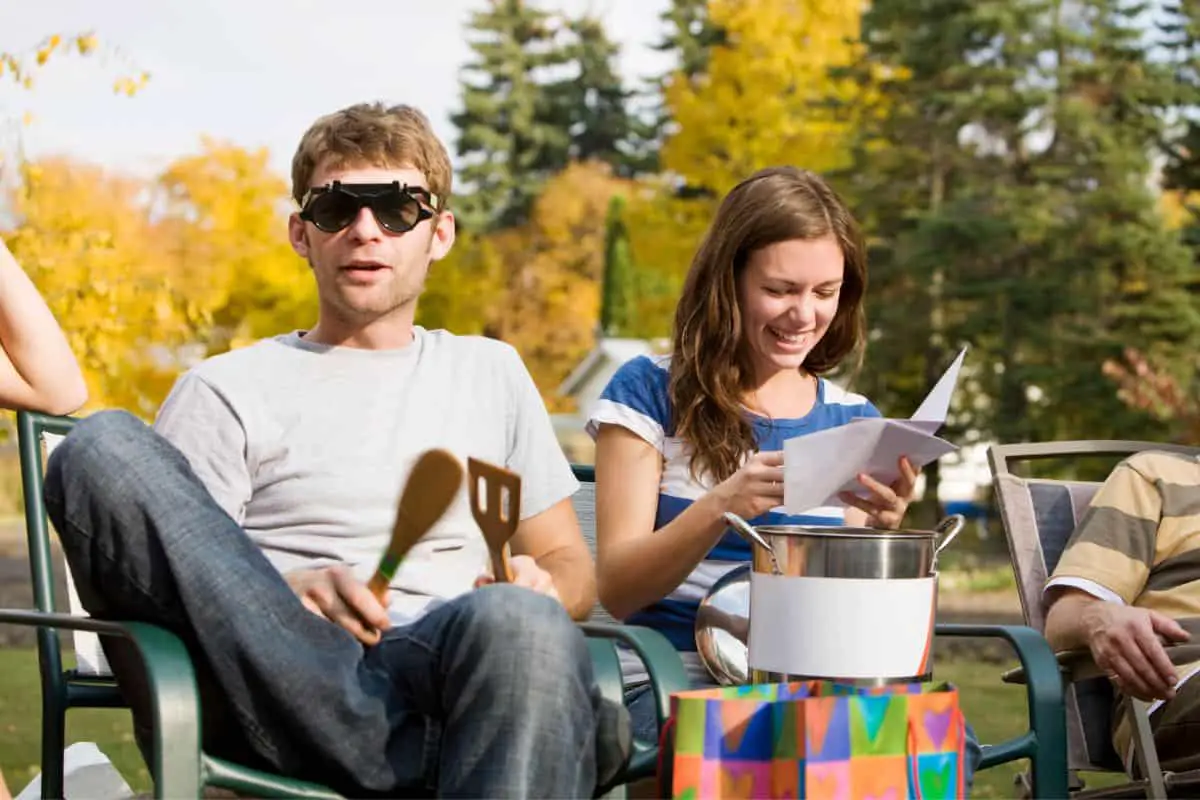 Alongside wider activities such as bowling, karaoke, and wine and beer tasting
events, there are numerous fun games that can be played at the shower.
These games can be printed through the same company as you did the invites, and are easy and affordable to put together, even on short notice.
Bride & Groom Trivia
This can be a really fun one, allowing the guests to compete to see just how much they really know the happy couple.
Keep the topics light and fun, and pepper with humor to keep everyone entertained, and to facilitate funny answers.
The Newlywed Game
Commonly seen on television, this couple-based game is great for seeing who knows the other partner best, and can be a fun experience for other couples to play too.
Keep the questions light, funny, and interesting, and obviously avoid any serious topics that could upset or offend.
Remember, the trick to a happy day is fun, wholesome activities, and laughter.
Wedding Shower Decorations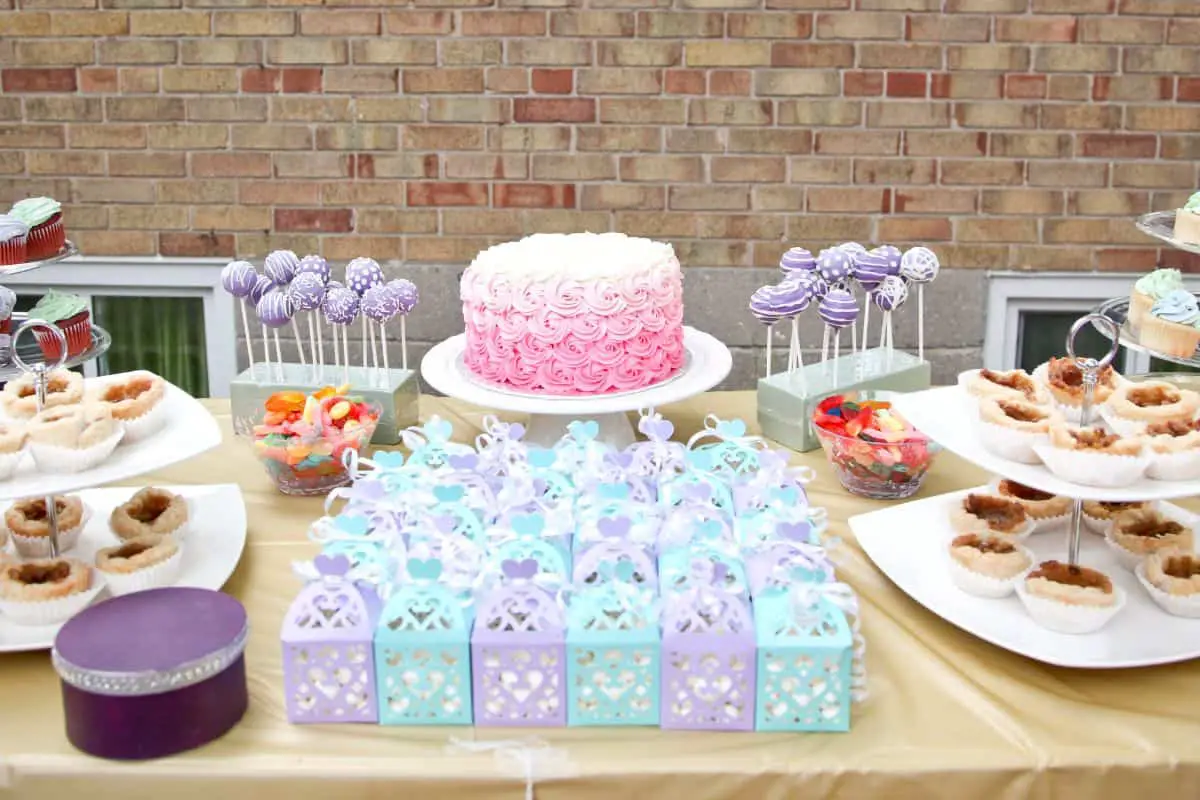 As with the invitations and the games, most of the decorations can be purchased for very little money, and even personalized printing jobs don't tend to break the bank.
These very much depend on the chosen theme of the evening, but classy, affordable decorations are more than easy enough to come by – especially in modern times, where people have a tendency to entertain at home.
Final Thoughts
And there we have it, everything you need to know about coed wedding showers and what to arrange for the perfect day!
Remember, the names of the game are "wholesome", "fun", "lighthearted", and "unique", and if you follow those simple rules you will be on your way to a great party in no time!

Latest posts by Jodie Messines
(see all)