There is so much to think about when planning a wedding – but one thing that you should remember to get are the gifts for your bridal party.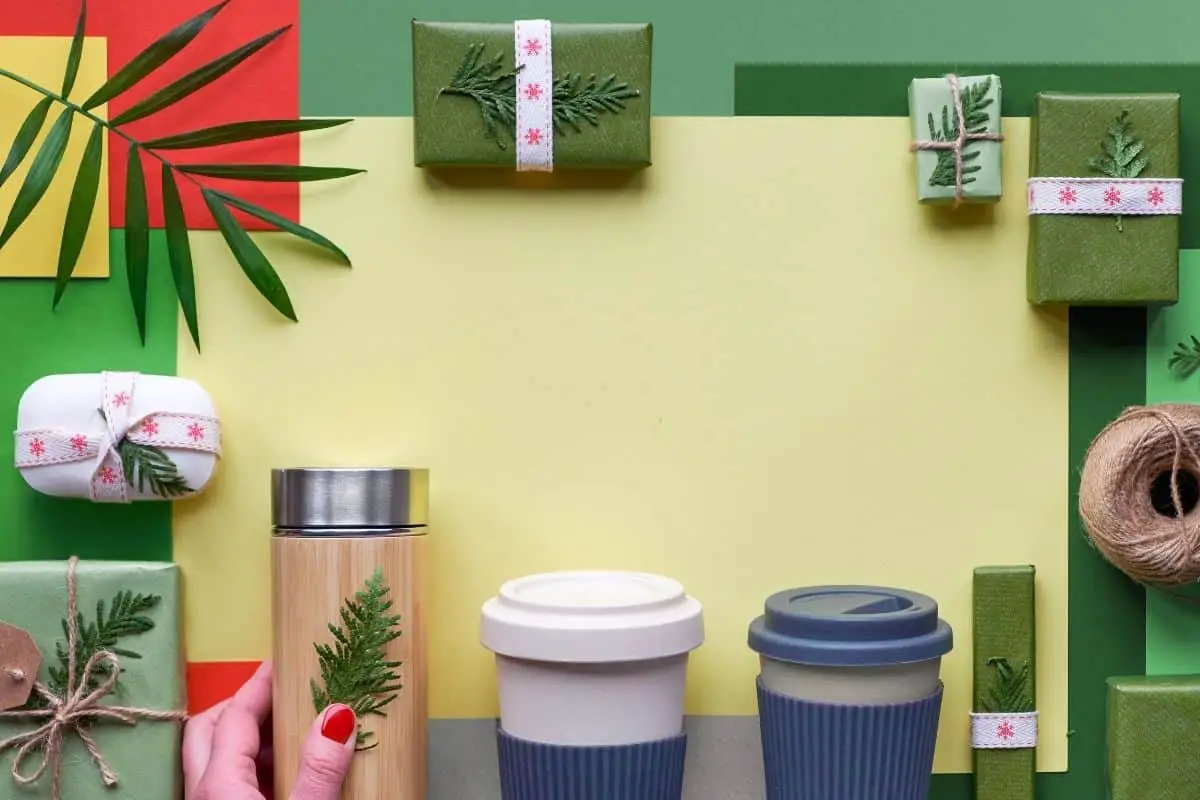 These are little tokens of gratitude to give to your bridesmaids and maid of honor to thank them for helping you get to your special day. 
Many people forget about how much work the bridal party puts into a wedding, such as buying their clothes and accessories, booking the time off of work, and helping you plan the wedding itself.
A bridesmaid gift can be a great way of showing them how much you appreciate all that they've done for you. 
You should choose the gifts that you're going to give your bridesmaids within a few weeks of the wedding to make sure that they arrive on time.
Then you should also have enough time to wrap them up and write little cards to go with them. 
Today we're looking at some cute bridesmaid gift ideas for you to utilize on your wedding day. We'll also be looking more into bridesmaid gifts so that you can choose the best one for your bridal party. 
How Much Do Bridesmaid Gifts Cost?
You don't have to spend a fortune on your bridesmaid gifts – any token of appreciation should go a long way with your friends and family.
However, some people decide to look into how much work they've asked of their bridal party before determining the cost of their gifts.
If you have been planning your wedding on a smaller budget and have asked your bridal party to purchase inexpensive dresses, or not pay for their dresses at all, you can give them an inexpensive gift as a token of thanks. 
However, if you have asked a lot of them while planning your wedding and asked them to buy expensive clothing, you might want to consider a more expensive gift. 
You should also consider the time they spend on your wedding, such as helping you plan the day, getting over your cold feet, and organizing and attending your bachelorette party. 
Overall, it's up to you how much you spend on your bridal party gifts. Some people won't need lavish gifts and will still be happy with a cheaper option.
However, depending on how much work they put into your wedding, some people might be expecting more than just a few dollars spent on them.
Where Can You Buy Bridesmaid Gifts? 
You can buy your gifts anywhere that you like! Depending on the gift, you might be able to get it in a number of different places such as stores or online.
Other gifts, that are unique, might only be able to be purchased from one place like Etsy. 
Amazon can be a great place to find gifts if you've left buying them until the last minute and now need quick delivery.
We chose to use Etsy for our bridal party gifts as they were unique and handmade, making them feel more special and sentimental. 
Bridesmaid Gift Ideas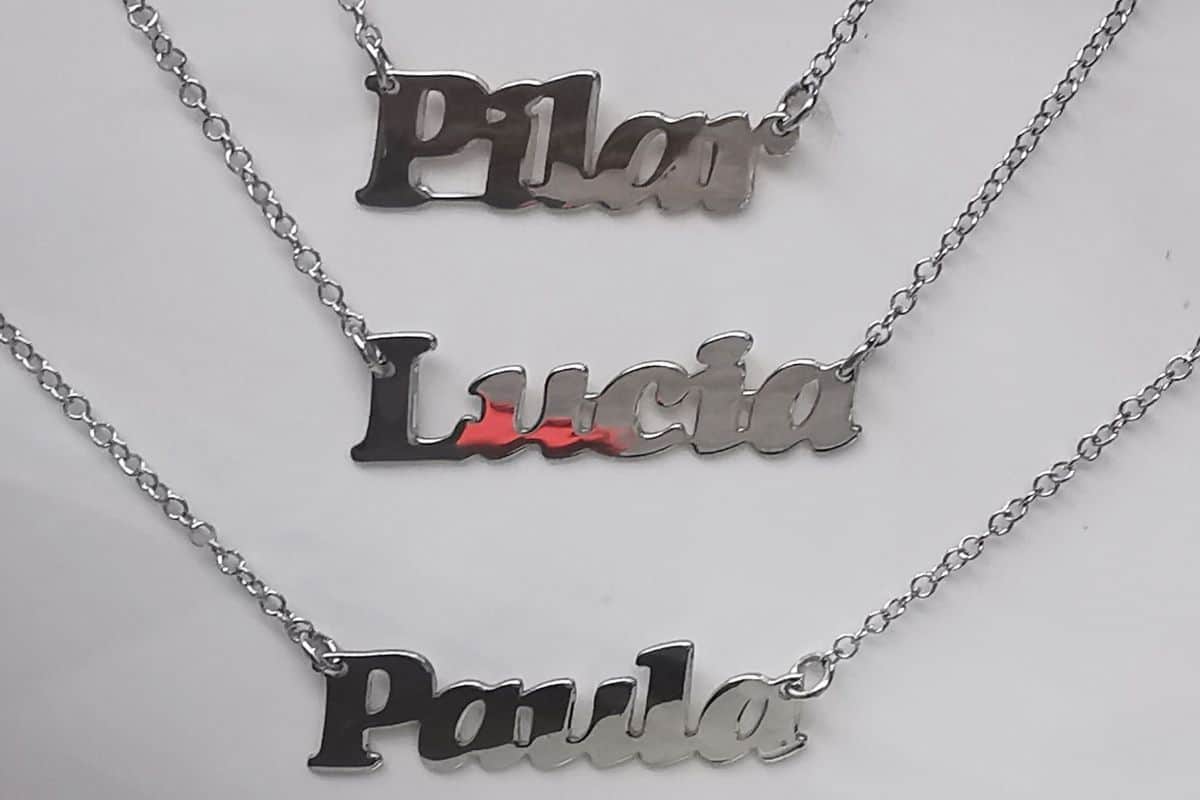 Now let's get into the gifts that you can give your bridesmaids before you all walk down the aisle together.
We have broken our list of gifts down into sections, such as unique gifts and inexpensive gifts, so that you can find one to fit your specific needs. 
Unique Gifts 
Unique gifts are one of the most popular types of gifts to give your bridal party because you can choose a theme, but keep the gifts unique to each person.
We chose to give our bridal party matching jewelry with their individual birthstones in. You could also do this with their astrology sign, or their favorite flower.
Alternatively, you could put each person's name on a gift of your choice to personalize it. Another option is to buy everyone a gift experience that they would enjoy – which is certainly a unique gift. 
Here are some of our favorite unique bridesmaid gifts:
Spa day gift card
Concert tickets
Makeup bags personalized with the person's name
Earrings with their birthstone
Gift card for a cooking class
Tickets to a play
Name necklaces
Gift card to their favorite restaurant
Necklaces with their astrology sign on it.
Inexpensive Gifts 
Bridesmaid gifts don't have to be expensive, as it is often the thought that counts.
There are plenty of options out there that are gorgeous and that look more expensive than they are, so don't think that these gifts have to cost more than the wedding itself! 
Most people will just be happy with the fact that you thought about them enough to give them a gift of thanks.
Personalize it with their favorite color or scent to make it feel like you chose it specifically for them. 
Here is a list of our favorite inexpensive gifts to purchase for your bridal party:
Bath bomb giftset
A wedding-inspired candle
Manicure sets
Bath gift boxes
Luxurious soaps and scrubs
At-home spa sets
Makeup bag
Hair ties, bows, or scrunchies.
Gifts To Wear On The Big Day
A popular option of gift is something that the bridesmaid can wear on your wedding day. These can vary from robes to jewelry, or even pajamas or hairbands.
Something matching with all of the other bridesmaids makes you feel like a team and part of something special, so a gift to remember this will be well-received by many. 
Here are some ideas of what you can get for your bridal party to use on the wedding day:
Pajamas 
Clutch bags
Robes
Bracelets
A thin throw for colder weather
Necklaces 
Rings
Hairpieces.
Matching Robes
The most common bridesmaid gift is a matching robe for the entire bridal party. They look great in photographs and give the party something special to keep forever.
The bride would traditionally have a white robe while the rest of the party would have robes in the wedding colors. 
However, you can choose whichever robes you would like to give the bridesmaids – whichever will look the cutest in the photo!
Another great idea with the robes is to personalize them with each person's name on the back. Or you could put their role on the back, such as Maid of Honor, Bridesmaid, or Mother of the Bride. 
Jewelry 
Another excellent option for a gift that they can wear on the wedding day is jewelry.
The best options are often something simple and understated, which will go with the theme of your wedding. It's also best to get them something simple so that they are sure to love it. 
You can either choose jewelry that they can wear just for the wedding and keep as a memento – such as more lavish pieces with diamonds – or you can get them pieces suitable for everyday use.
These would be more understated than the latter so that they could be worn more often. 
Jewelry comes in many different forms, such as necklaces, earrings, and bracelets. Bear in mind that not everyone has their ears pierced and therefore might not be suitable for earrings.
A necklace or bracelet would be a safer option if you are unsure whether all of your party can wear earrings or not. 
Pajamas Sets
An alternative to robes are pajamas, which can also be matching and be personalized with everyone's names.
Simply pick the pattern that you love the best and get them in everyone's sizes.
Matching pajamas will also look great in photos and give the bridal party something practical to keep forever. Every time they wear their pajamas, they'll think back to your magical day! 
Gift Boxes And Bags
Another option is to create your own little bags or boxes of token items. This is a great personal gift that doesn't cost too much.
Just make sure that the presentation is great and that you use lots of ribbon and paper! 
You can get personalized gift boxes online to fill with your token items, and the same can be said for gift bags and gift totes.
Put the bridesmaid's name or role in the wedding on the bag or box so that they can keep it as a memento! 
There are a number of things that you could fill these boxes or bags with, including:
Scrunchies
Chocolates
A mini bottle of prosecco or wine
Their favorite sweets
A face mask
Beauty tool
A ring
A disposable camera.
A Professional Picture
If you are happy with waiting until after the wedding to give your bridesmaids their gifts, why not get them a professional picture of them from your wedding day?
This could be of you and them, them and their significant other, or the entire bridal party! 
Frame the picture and wrap it up nicely before gifting it to them. They will always have this to cherish and remember your wedding by.
If you want to give them something on the day, just give them an IOU! 
Thank You Cards
Don't forget that with your gift should be a thank you card as well! These are another way of showing your gratitude and appreciation for your bridal party.
The best thing about thank you cards is that they are not very expensive, but you can make them very heartfelt and personal. 
Some bridesmaids might even think that the thank you card is more meaningful than the gift itself! 
If you are on a strict budget for the wedding and don't have any left for the bridal party gifts, consider giving them all a thank you card instead.
You will save money but they will still have something to remember your special day by. 
However, if you are going to only give them a thank you card, make sure that you make it personal and thank them for individual things that they did for you!
Writing a simple and impersonal message might leave them wishing that you had got them a gift after all. 
Summary
We hope that this article has sparked some inspiration for you when it comes to gifting your bridesmaids a token of appreciation.
No matter what you want to give them, they'll be happy with anything on this list!
Our favorites are the matching robes, jewelry, and a professional picture from the day. Good luck, and enjoy your wedding!

Latest posts by Lisa Plaitt
(see all)