Category Archives:
Locations: Disney Cruise
Photography: E. Gilbert Photography
Continue reading →
Location: Disney Dream
Photography: Casie Photographics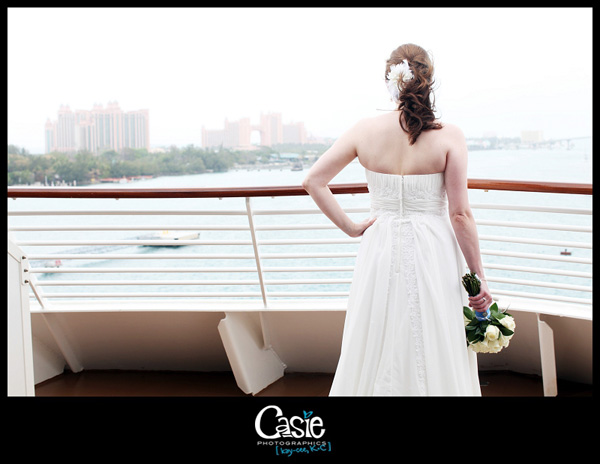 Today's guest post comes to us from Mikkel Paige Photography. Based out of New York City, Mikkel is a longtime Disney fan and she's been a friend of mine for years. She recently shot a wedding on the Disney Cruise Line and I asked her to share her thoughts on hiring a non-Disney wedding photographer to capture your DCL event. Here's what she had to say:
Some of my happiest memories have been aboard Disney Cruise Line, with the breeze blowing by and a smile on my face. Carefree, away from computers and cell phones, I feel like I can truly relax on their ships.
For those reasons and more, I think Disney Cruise Line Fairy Tale Weddings are amongst the most special options out there. Few other places provide sun, sand, water, multiple destinations, and heart-warming Disney details all in one trip. DCL weddings offer an amazingly unique setting for the bride and groom, whether it be onboard a ship or on Castaway Cay's beaches, and they're a wonderful vacation for guests as well. It turns what could be a couple of hours of celebration on land into days of togetherness and festivities at sea.
I love art and attention to details, which is part of why I love DCL's ships. Forever with a camera in hand, I walk from deck to deck, forward to aft, capturing the specialness that only Disney can get right. That's pretty much how I generally go about my life: capturing moments, knowing that years from now I'll rely on my artistry in photography to recall distant memories.